IMAF: The Exclusive Artisan of Your Success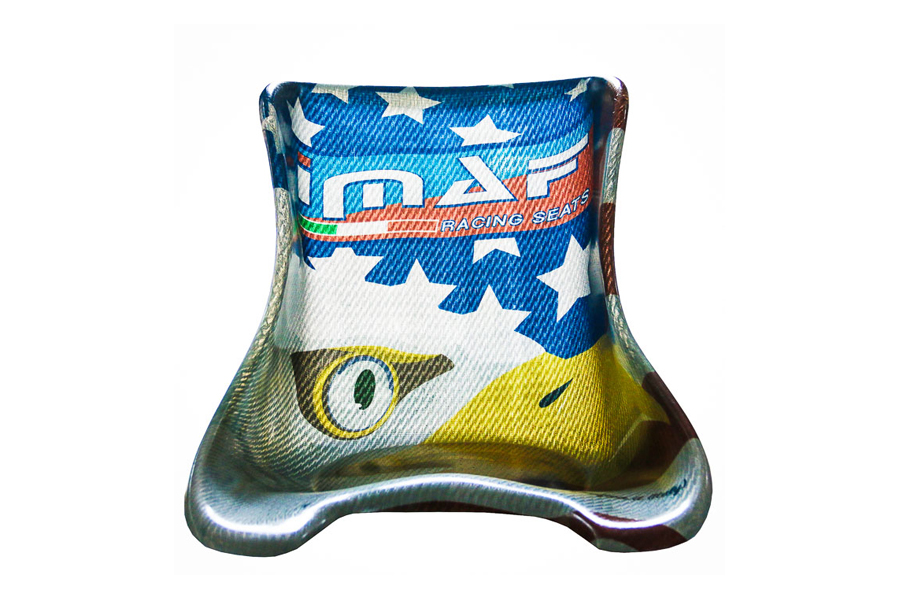 A relatively discreet Italian brand, IMAF is already known as a manufacturer of challenging competition karting seats. The knowledge of its founder Aldo Fattore is based on a constant presence at the highest level of racing. As a partner of major teams, IMAF constantly develops its exclusive products to remain state of the art. Its sense of innovation is used in a variety of complementary areas to ensure optimum quality and top performance.
Aldo Fattore's extensive experience in the field gives him a significant advantage in designing the best performing products. His collaboration with prestigious drivers and teams has enabled him to take numerous international wins and to consistently offer the best products in all categories. The F6 model is currently the top of the range.
A renowned driver and designer, Jérémy Iglesias has been driving with IMAF seats for many years. Here is his testimony:
"The seat is a decisive factor in the proper operation of a chassis. IMAF has a very wide range of seats with different characteristics which allows it to meet the needs of every driver. Aldo is constantly looking for that little extra to make a difference, and this is in every category. Always listening to his customers, he provides solutions adapted to their problems. For the driver, comfort is one of the most important points, because one cannot go fast if one is not comfortable in the seat. On a very demanding track like that of Fernando Alonso in Oviedo, I was one of the few not to have suffered during the many kerb jumps, thanks to the careful design of my F6 seat. For me, IMAF is really is the best!"
In addition to pure performance, the IMAF seat has a flattering look with many different finishes and great customisation possibilities. IMAF offers a kit for mounting and adjusting its seats, particularly well-designed to suit all configurations.
The IMAF fiberglass or aluminum rib protectors have gained a reputation in a highly competitive market thanks to their high effectiveness and comfort, resulting from an in-depth knowledge of the field in direct connection to that of the seats. The IMAF range also includes specialised accessories for racing as well as a line of clothing and luggage.
IMAF provides all its seats with a bar code containing all the information concerning the manufacture of each model (model, size, material, density, options). With the IMAF-specific application available on the Apple Store and Google Play, each customer can quickly find the detailed features of their seat to order a new one or change their choice.
IMAF products are widely distributed in Italy as well as worldwide: France, Germany, Great Britain, Spain, Portugal, Belgium, Netherlands, Denmark, Sweden, Finland, Switzerland, Austria, Greece, Slovenia, Croatia, Romania, Russia, Poland, Estonia, United States, Canada, Mexico, Ecuador, Brazil, South Africa, United Arab Emirates, Bahrain, China, Japan, Thailand, Brunei, Australia and New Zealand.
Visit imaf-racingseats.com without delay.