Comet Racing Engines Win 9 Classes and Collect 5 Championships at Dousman Route 66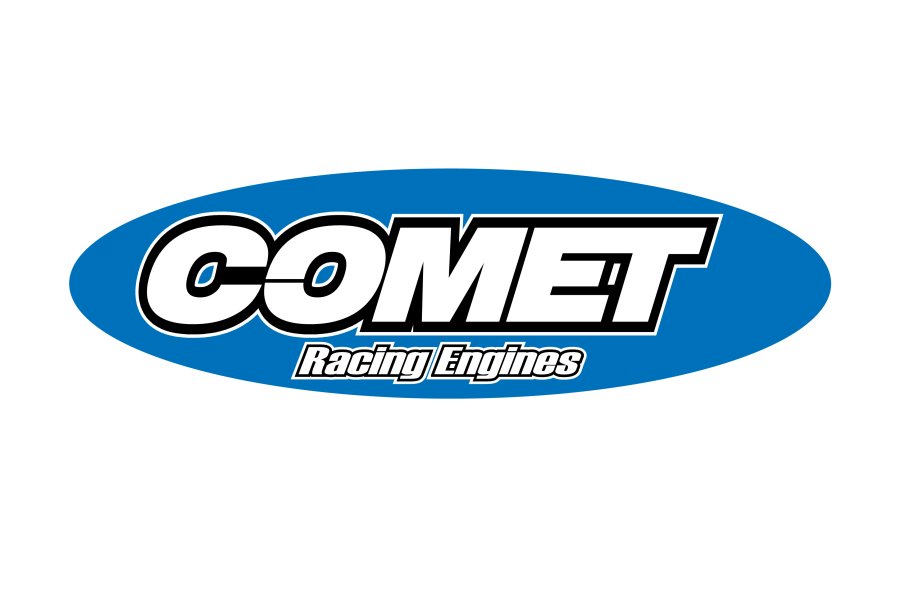 The 2017 Route 66 season has seen a lot of good races for Comet Racing Engines and going into the season finale at Dousman Wisconsin there were multiple championships on the line. We needed a strong weekend with good results to help close out the year and our drivers delivered!
Yamaha Junior was a hard fought battle on Saturday for the win but after the dust settles Comet Racing Engines drivers took 4 of the top 5 spots with James Lynch in 1st, Jack Dorsey 2nd, Kaden Wharff 4th and Colby Horn in 5th. Matthew Mockabee was 6th, Zach Pretorius 9th and Kendall Hedge in 10th.
Hunter Pruitt took advantage of a great start in Micro Swift to cruise to an easy 5 second win over 2nd place! Jack Lynch was 10th.
Yamaha Cadet got off to a good start on Saturday with Comet Racing Engines sweeping the top 3 in qualifying with Garrett Adams on pole, Zach Collins 2nd and Sam Hinds 3rd. In the final Garrett Adams and Zach Collins separated themselves from the field with Garrett Adams winning the final after a hard fought race with Zach Collins who finished 2nd. Logan Adams was 3rd, Christian Miles 4th, Sam Hinds 7th, Alex Grapsas in 8th, Cameron Christ 9th and Elysiah Navarro 11th.
Armin Kavkusic started out the day in X30 Senior strong taking the pole in qualifying. In the final the karts handling was not to his liking as he crossed the line in 3rd.
Kaden Wharff had a good run in X30 Junior leading early before finishing the final in 2nd with James Lynch in 7th.
Swift was a hard fought battle all weekend. On Saturday Garrett Adams secured the pole award. The final was a crazy race with multiple lead changes and hard racing, after penalties were accessed Garrett Adams took the win with Sam Hinds in 2nd, Alex Grapsas 5th, Logan Adams 8th, Cameron Christ 10th and Pierce Sonderup finished 12th.
In Yamaha Rookie Hunter Pruitt was at the front of the pack most of the race, running hard for the win but wasn't able to hold the lead on the final lap crossing the line in 2nd with Dane Van Dyck in 5th.
With a strong Saturday in the books the Comet team was hoping for another great day on Sunday.
Kaden Wharff had a great fight for the win on Sunday in Yamaha Junior and when the checkered flew Kaden took the victory! Colby Horn was 7th, James Lynch 9th, Jack Dorsey 10th, Matthew Mockabee 11th and Zach Pretorius 12th.
After a pole on Saturday in X30 Senior but not taking the victory in the final Armin Kavkusic was determined to improve his finish for Sunday. In the final Armin fought off all challengers to cross the line in 1st as well as picking up the fast lap of the race to cap off a great year in the X30 Senior class.
Hunter Pruitt has been strong in the Yamaha Rookie class all season winning multiple finals and Sunday he would take the final win of the class this year! Hunter also set the fastest race lap with Dane Van Dyck improving a spot from Saturday to finish 4th.
The Swift final on Sunday was just as crazy as or perhaps crazier than Saturday! Driving a great race and keeping his cool San Hinds won his first Swift final of the season! Cameron Christ had a great run to finish 3rd, Alex Grapsas was 4th, Garrett Adams 6th, Pierce Sonderup 12th and Logan Adams who was in the front early had a DNF after a lost chain.
In X30 Junior Aiden Harrington finished 4th, Kaden Wharff was 5th and James Lynch 9th.
In Micro Swift Hunter Pruitt followed up his victory from Saturday with a 3rd in Sunday's final. Jack Lynch was 10th.
Yamaha Cadet was another great showing for Comet Racing Engines sweeping the top 5 spots in qualifying with Garrett Adams taking the pole, Alex Grapsas 2nd, Zach Collins 3rd, Christian Miles 4th and Logan Adams 5th. In the final Comet Racing Engines swept the top 7 spots! Logan Adams was the victor after a close battle with Garrett Adams in 2nd and Christian Miles in 3rd. Zach Collins had an impressive run catching the lead pack on his own to finish 4th and collect the fast lap of the race. Sam Hind finished 5th with Alex Grapsas 6th, Conner Churchill 7th, Cameron Christ 9th, Elysiah Navarro 10th, Chester Brimer 11th, Joshua Carlson 13th and Yashom Kapoor 16th.
With this being the final Route 66 Series event of 2017 the champions were crowned at the end of the event. Comet Racing Engines is proud to have been a part of seeing 5 championships won by our drivers at Route 66 this season!
Congratulations to 2017 Route 66 Champions running Comet Racing Engines:
Yamaha Junior: James Lynch
Yamaha Rookie: Hunter Pruitt
X30 Senior: Armin Kavkusic
Yamaha Cadet: Garrett Adams
Mini Swift: Garrett Adams
Mark Dismore Jr. from Comet Racing Engines summed up the season, "I'm incredibly proud of the team we have assembled. From the engine shop to the race track, everyone from Comet has done an incredible job. I can't thank our customers enough. We work tirelessly to provide our racers with fast engines and the best support and they work equally as hard on and off the track to win. We will work just as hard over the winter to improve our engines and support program and look forward to what I hope is another very successful 2018."
"It's been an exciting season," added Gary Lawson. "It was great to watch the success of our customers, both new and old, throughout the season. It was a complete team effort from everyone at the shop to make sure we put our customers in the best position to be successful. With many new faces onboard I look for us to come back even stronger next season."
The Comet Racing Engines team is still on the go and will be in action at the WKA Manufacturers Cup season finale in Mooresville, NC October 13-15 and the RoboPong 200 the following weekend at New Castle Motorsports Park on October 20-22 before making the trek to Las Vegas for the SKUSA SuperNationals November 15-19. Comet Racing Engines has IAME X30, Swifts and Yamaha KT100 engines available for rent or purchase for any of those events. If you would like more information on Comet Racing Engines call us 317-462-3413 or check out our website https://cometkartsales.com/Comet-Racing-Engines.html
Please follow and like us: