Los Angeles Karting Championship Returns at CalSpeed Karting September 17
Penultimate round in title chase set for this weekend in Fontana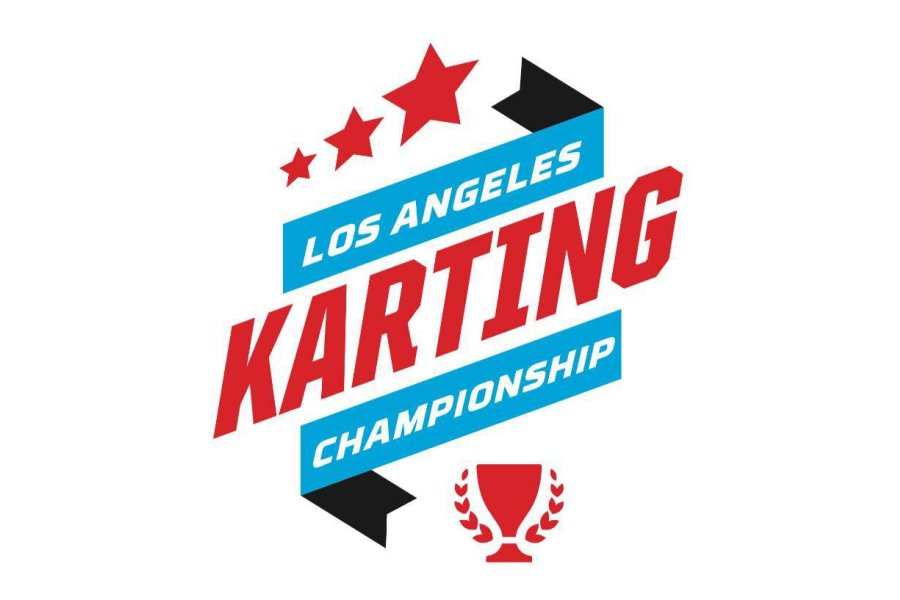 The Los Angeles Karting Championship is ready for its eight round of the 2017 season, returning to the CalSpeed Karting Center in Fontana, California on Sunday, September 17. The penultimate round for this season's championships will be an important event for those who are in the hunt for the many class titles still up for grabs. The event will serve as a great warm-up race for racers competing at the upcoming Superkarts! USA Streets of Lancaster Grand Prix, and those looking to keep their racing muscles in shape around the 'Classico' counterclockwise course. Prior to this month's round, the LAKC program hosted Round Seven on August 20.
Round Seven saw a number of drivers adding to their victory total for the 2017 season. The largest class of the event was the Ryan Perry Motorsport X30 Junior Expert class with 18 drivers. Joseph Daniele earned his fifth victory of the season to extend his point lead. JD scored the Prefinal win and the Final ahead of Colin Queen and top qualifier Alan Tang. The championship chase tightened up in the Acceleration Kart Racing Mini Swift division with Kasey Gillis scoring the second victory of 2017. Gillis edged out Chance Gibson and championship leader Cole Morgan, with the trio sitting third, second and first in the standings heading into this weekend. Parker DeLong added a second victory in the Tru Tech Racing Engines Micro Swift category for 2017. Parker outran the 16-driver field by over four seconds with championship leader Logan Toke and Logan Ainsworth rounding out the podium.
Colby Dubato was able to secure his first victory in the 2 Wild Karting X30 Pro class in 2017, helping to add to his championship lead. Dubato drove to a eight-second advantage in the Final ahead of Aidan Yoder and Nick Persing. Four drivers enter this weekend's race within 75 points
in the Motorsport Development Group X30 Intermediate title chase. Eric Slivoff now leads the standings thanks to his victory in August, edging out Kyle Babida and Brenden Delorto. Add in Round Two winner Brendon Cramer, and the fight continues this weekend. Branden Bell made his 2017 debut in the Mike Manning Karting X30 Master class memorable, winning the Final in August. David Roberts and Chris Kneevers joined him on the podium, however, the title chase is down to Chuck Sanford and Steve Martin.
A third different driver claimed victory in the PKS Kart Supplies S4 Super Master Stock Honda class with Myan Spaccarelli edging out five-time winner Kalvin Chen and Sean Bond. Spaccarelli won in his LAKC debut, while Chen added to his championship lead with two events remaining. Rob Logan made his 2017 debut in the Nash Motorsportz S4 Master Stock Honda class, edging out championship leader John Crow and Zoli Sule. Keawn Tandon scored his fifth victory of the season in the MRC S3 Novice Stock Honda division. The championship leader outran title chasers Prescott Campbell and Blake Dunkleberger as they enter the penultimate round. Royal McKee added his second victory in the Top Kart West S2 Semi-Pro Stock Honda category for 2017. McKee swept the day over Nikita Lastochkin and championship leader Robert Heck Jr., who leads Josh Early in the standings by only six points.
The win total for Matt Johnson in the Mack Motorsports 206 Senior category is now four. Johnson scored the victory in August in front of Jake Drew and Henry Morse. The championship lead is still just 12 points for Johnson with Morse close behind. Chuck Sanford is just one win off that in the iKart West Briggs 206 Masters class. Mike Johnson was the provisional winner until officials handed him a two position penalty for on-track contact. That promoted Sanford to the top step of the podium and John Crow into second. Steven Campbell still leads the championship chase with Sanford closing in.
Other winners on August 20 include:
Tyler Coffman – TM Racing USA 125 Open
Billy Musgrave – Italcorse America S1 Pro Stock Honda
Chandler Campbell – Empire Karts X175 Pro
Ricardo Gutierrez – Baldozier Racing X30 Novice
Troy Jones – Mad-Old-Nut Productions Briggs 206 Novice
Bentley Adams – Baldozier Racing X30 Junior Novice
Kasey Gillis – Fleming Racing Engines Junior 1 Comer
John Antonino – Formula Works Honda Kid Kart Expert
Asher Horne – Formula Works Honda Kid Kart Novice
Registration remains open until September 14 at the LAKC MotorsportsReg page with the event schedule available HERE. More details regarding the Los Angeles Karting Championship can be found on the series website – LAKC.org. Be sure to 'Like' them on Facebook and follow on Instagram.