Hurricane Harvey Fundraiser Set for Dallas Karting Complex This Weekend
'Texas Strong' event for karters to support those needing assistance in Houston area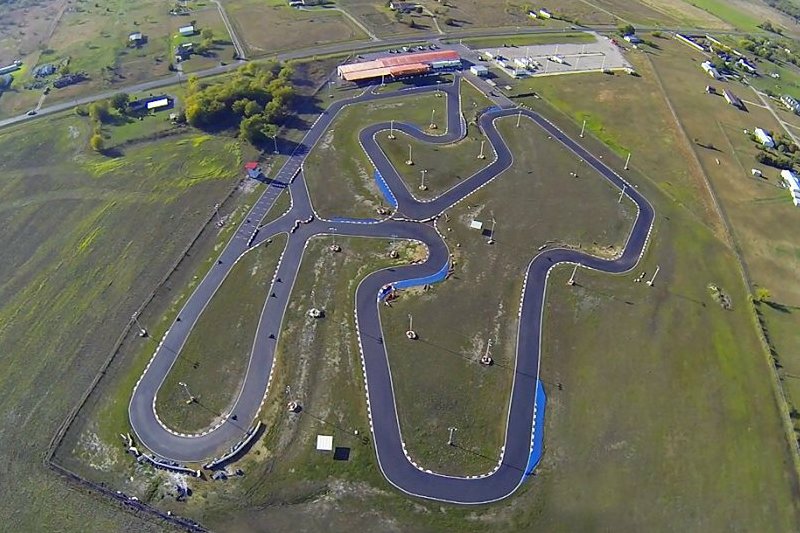 Dallas Karting Complex is set to host a 'Texas Strong' fundraiser event this weekend
The United States has been hit over the past few weeks by a number of weather related disasters. The first was Hurricane Harvey, which reached the Texas ocean shores along the Gulf of Mexico on August 25. The amount of rain brought on by the storm caused massive flooding for the Houston area and the city continues to bounce back during what is expected to be a long cleanup and rebuilding process.
Dallas Karting Complex, nearly 300 miles north of the Houston, is doing its part to help those affected by Hurricane Harvey. A FREE, two-day karting event will be held on September 16-17 to help raise funds with all proceeds going towards 'Texas Strong' relief effort. All entries are free along with spectators, with registration providing the opportunity to donate to the 'Texas Strong' relief effort through MotorsportsReg.com. At-track registration/donation will also be permitted.
The event begins with practice Saturday, September 16 at 4pm, including three rounds for each category. Practice resumes Sunday, September 17 at 9am, followed by a one-lap qualifying run. The results from qualifying line you up for three rounds of heat races per class. The points earned in those heats determine the starting grid for the main events. Classes set to compete include: Rotax DD2, IAME Senior, IAME Junior, IAME Mini Swift, IAME Micro Swift, SKUSA Stock Honda (395lbs.), Briggs 206 Medium and Briggs 206 Heavy.
The Texas ProKart Challenge and Texas Sprint Racing Series will join forces to award free entries to their final races of 2017. Texas PKC is awarding one free entry to each class winner in the IAME/Honda classes while the TSRS is providing the winner of the Briggs classes with one free entry each. Camping is welcome for the weekend at DKC. The facility will be hosting 'Texas Strong' fundraising rental races throughout the event. The new DKC Sodi Kart two-seater powered by a Honda CR250 will also be active throughout the weekend for attendees to watch and ride, with all proceeds once again going to the Hurricane Harvey relief assistance.
Tires for the event are not required to be brand new, however, they must be Evinco tires (Red for Shifter/Senior/Junior classes and Blue for Cadet/Briggs). A special thank you to Network Republic for sponsoring the awards to be handed out Sunday evening.
For questions regarding the event, please contact Dallas Karting Complex's Mark French or Mike Jones via phone 972.253.4100.
The Texas ProKart Challenge finale is scheduled for October 14-15 at the new Speedsportz Racing Park outside Houston. Two weeks later, the Texas Sprint Racing Series is schedule to host their finale at the New Caney, Texas facility on October 28-29. Head to texasprokartchallenge.com and txsprintseries.com for more information on both events.