Louie Westover with CRG at the OK World Championship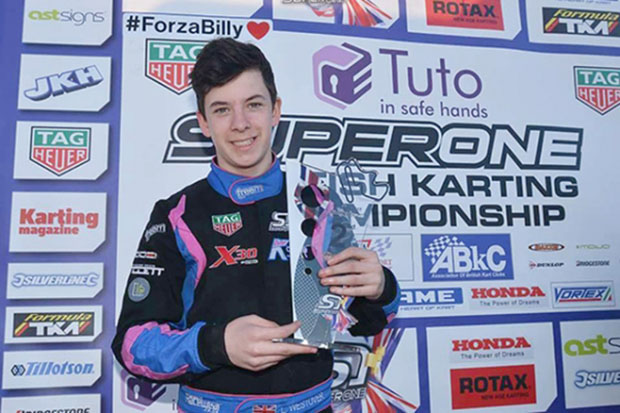 Westover joins forces with the CRG Racing Team for the OK World Championship to be held next September 24th at PFI International.
CRG is delighted to announce that its lineup for the forthcoming OK World Championship, race scheduled for September 24th at the British circuit PFI International, will comprise the British driver Louie Westover.
The 15 years old British driver comes from two seasons of X30 Junior run in England and in International races, in which he claimed 5 wins in 2016 and 7 in this season.
The arrival of Westover is a chance for CRG to join forces with an expert of the British circuit that has the due experience to aim to a prestigious result.
Westover will compete on IAME engines by KVS and, after this prestigious race, he and CRG's management will discuss a possible extension of the agreement eying season 2018. Regarding his sporting programme in England, Louie will conclude the racing with CRG and the support of CRG GB and Ireland.
CRG Racing Team's manager Glenn Keyaert commented the arrival of the British driver in this way: "We have seen Louie on track recently at the Kart Master at PFI and we have been impressed by his speed and race management. We believe he has the potential for a very strong outing in category OK and we are certain that he can be among the front runners in a single race event like the World Championship. He is really very young, but has already acquired some experience on the International scene. We think we can do good things together and extend our collaboration into the future."