Maranello Kart and Jan Jozwiak Win Trophy at Rotax Grand Festival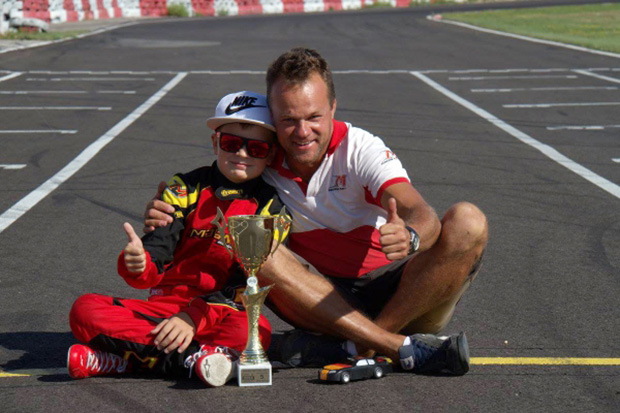 Good performance for the young Polish driver Jan Jozwiak at the Rotax Grand Festival in Bruck (Austria), where a fifth place earned him the deserved Trophy.
Jan Jóźwiak won the fifth position in the competitive Rotax Grand Festival, which took place on the A1 Speedworld circuit in Austria. The young Polish boy was the only competitor in the festival with Maranello chassis.
It is a great success of the Polish team ST-Racing and of the young driver from Warsaw. Jan Jóźwiak is currently one of the fastest competitors in the Rotax Micro Max category in Poland. He has been on the podium during the Polish championships and he has achieved good results in the Rotax Nordic Challenge, in which he is on the third position.
In Austrian Bruck he was one of the fastests competitors, having very good results in all the races. JJ started from the third position in the official practice and from the positions in the Top3 in heat. Initially he gained the second place twice, afterwards he crossed the finish line as third in heat.
In the prefinals he drove excellently, winning in his group, which gave him the possibility of starting on the first line in the final race. Jan fought a very fascinating battle against the competitors from Hungary, Belgium, Holland and Spain. Lastly, he crossed the finish line fifth, after a very close-fought race.
He is another Pole with a trophy from this Festival, but the first one, during a four-year rivalry in the Micro Max category, in Maranello's colours.