EKN Constructors Championship – August 23
Top three held by OTK, Sodi Kart sets new event record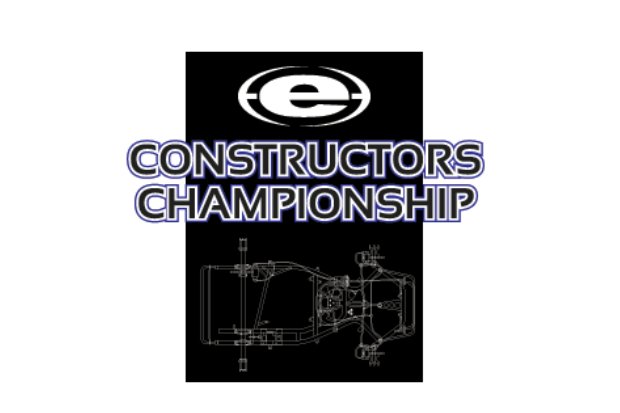 Over 30 events have been tabulated from the 2017 season toward the eKartingNews.com Constructors Championship. The expansion to major national and regional events have helped to gauge the success of brands across the United States karting market. Entering the final weekend of August, there only remains 10 more events to be included in the final standings to be published after the famed SKUSA SuperNationals 21.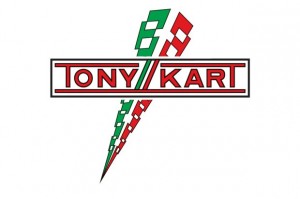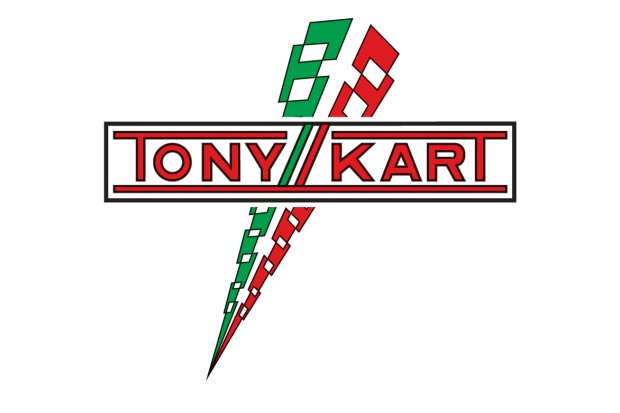 The OTK brands have now taken over the top three spots in the EKN CC standings as Tony Kart remains at the top. Tony Kart had scored points in every event, until the latest Texas ProKart Challenge where only one class qualified for points where TK scored zero. Outside from that, Tony Kart was top three in five of the seven events since the last standings release, earning top points at the last United States Pro Kart Series event at New Castle. FA Kart remains in the second position, earning third at the US Rotax Open and a solid outing at the SKUSA SummerNationals. Kosmic has moved up to third thanks to two events scoring top points – US Rotax Open and Can-Am in Chilliwack, British Columbia.
The new high total for the season was re-established at the SKUSA SummerNationals with Sodi Kart. Holding the previous high score, the French brand reached triple digits with a score of 100. It nearly doubled their season total, moving the brand into the top-five. They along with Kosmic pushed the Birel ART brand down to fifth, with the fight for the runner-up spot projected to go down to the wire.
Dropping out of the top-five to sixth is Benik. The Cadet-only brand continues to rack up the wins and podium finishes, including the top score at the Texas ProKart Challenge with Mini Swift the only category to qualify for points. Down one spot to seventh is CompKart. The brand earned another high event score at the California ProKart Challenge event in Santa Maria. Up to eighth is CRG. A third-place total at the SKUSA SummerNationals helped the brand move up, as the shifter models continue to be successful. Tied for eighth is Top Kart, earning high score at the WKA Manufacturers Cup event at New Castle. Merlin has moved back into the top-10, thanks to a second-place score at the United States Pro Kart Series weekend in New Castle. Moved out of the top-10 is Energy, falling to 12th behind Praga – who continues to score points thanks to KartSport North America driver Brandon Jarsocrak.
---
EKN Constructors Championship Upcoming Events
[table]Date,Series,Event,Track,Location
8/27,WKA Manufacturers Cup Series,Round 7-8,Badger Kart Club,Dousman-WI
9/2,California ProKart Challenge,Round 5,Monterey Bay Karters,Monterey- CA
9/3,Rock Island Grand Prix,One-off,Rock Island Street Course,Rock Island-IL
9/17,Can-Am Karting Challenge,Round 5,Pat's Acres Racing Complex,Canby- OR
9/17,Texas ProKart Challenge,Round 5,North Texas Kartways,Denton- TX
9/24,United States Pro Kart Series,Round 7-8,Autobahn Country Club,Joliet-IL
10/1,California ProKart Challenge,Round 6,Streets of Lancaster Grand Prix,Lancaster- CA
10/15,Texas ProKart Challenge,Round 6,Speedsportz Racing Park,New Caney-TX
10/15,WKA Manufacturers Cup Series,Round 9-10,GoPro Motorplex,Mooresville-NC
11/19,SKUSA SuperNationals XIX,One-off,Las Vegas Convention Center,Las Vegas-NV
[/table]
---
Inside the Numbers:
0
Number of brands scoring points in all 31 events
3
Number of brands scoring points in for first time in 2017 to the EKN Constructors Championship (Atomica, SoloKart, CKR)
11
Number of brands to outscore Tony Kart at events on the season – Kosmic, CRG, Benik, Birel ART, FA Kart, Top Kart, Sodi Kart, Praga, Aluminos, Merlin, Benik, CompKart – eclipsing the total for the 2016 season (5)
13
Number of brands over 100 mark
20
Highest number of brands scoring at one event (SKUSA Pro Tour SpringNationals)
41
Total number of brands scoring points
100
Highest event point total of the season – Sodi Kart (SKUSA Pro Tour SummerNationals)
417
Margin from first to second
---
EKN Constructors Championship Guidelines
The EKN Constructors Championship calculation process includes the top-five finishers in each recognized class (Senior-Master-Junior-Cadet classes). The SKUSA SuperNationals and US Rotax Grand Nationals will earn points with the following structure; 1st=20 points, 2nd=16 points, 3rd=12 points, 4th=8 points, 5th=4 points. The SKUSA Pro Tour and US Open will earn points with the following structure; 1st=10 points, 2nd=8 points, 3rd=6 points, 4th=4 points, 5th=2 points. The remaining events will continue to be awarded with the previous ranking system; with first place earning five (5) points down to fifth place earning one (1) point for each category. There is a minimum of 10 starting entries for the class points to be counted toward the season total in the EKN CC standings.
---
EKN Constructors Championship – as of August 23, 2017
[table]Pos.,Prev.,Chassis,Total,WKA,CPKC,TPKC,SKUSA,USPKS,Can-Am,Other
1,1,Tony Kart,736,113,55,58,156,75,35,244
2,2,FA Kart,319,66,24,0,96,35,11,87
3,4,Kosmic,298,37,3,5,50,9,50,144
4,7,Sodi Kart,268,0,5,35,228,0,0,0
5,3,BirelART,267,0,7,14,116,1,9,120
6,5,Benik,254,48,23,17,104,21,0,41
7,6,CompKart,219,13,57,23,50,16,0,60
8,9,CRG,181,0,43,2,128,0,0,8
9,8,Top Kart,181,129,34,0,0,1,0,17
10,13,Merlin,144,25,0,0,24,93,0,2
11,11,Praga,140,17,35,3,40,45,0,0
12,10,Energy,131,33,9,5,40,20,0,24
13,12,Aluminos,112,0,48,0,64,0,0,0
14,16,PDB,90,0,2,0,62,0,6,20
15,14,Nitro Kart,71,25,0,0,2,19,0,25
16,15,DR Kart,63,0,15,0,44,0,0,4
17,21,Vemee,43,0,7,8,28,0,0,0
18,17,Ricciardo,38,0,18,0,20,0,0,0
19,19,Formula K,33,0,0,0,16,0,0,17
20,23,Eagle,29,29,0,0,0,0,0,0
21,18,TB Kart,27,13,0,0,8,0,0,6
22,24,GP,26,0,5,0,12,0,0,9
23,20,Intrepid,24,0,0,3,20,0,0,1
24,22,Keener Kart,23,23,0,0,0,0,0,0
25,25,Mad-Croc,23,0,23,0,0,0,0,0
26,28,Track Kart,20,20,0,0,0,0,0,0
27,26,PCR,18,11,0,0,0,1,0,6
28,27,Margay,16,16,0,0,0,0,0,0
29,33,Exprit,14,0,4,0,0,10,0,0
30,29,Fullerton,12,0,0,0,0,12,0,0
31,31,MGM,12,12,0,0,0,0,0,0
32,-,Atomica,9,0,0,0,0,0,9,0
33,30,Alpha,7,0,0,7,0,0,0,0
34,37,Gold,7,0,7,0,0,0,0,0
35,32,Deadly,6,0,0,0,6,0,0,0
36,34,Parolin,6,0,0,0,2,0,0,4
37,35,MMK,5,0,5,0,0,0,0,0
38,36,Italcorse,4,0,4,0,0,0,0,0
39,38,Maddox,2,0,2,0,0,0,0,0
40,-,SoloKart,2,0,0,0,0,0,0,2
41,-,CKR,2,0,0,0,2,0,0,0
[/table]