NCK Thunderhill West – 2 Ways, 2 Days
Unique event to offer exciting Labor Day weekend for road racers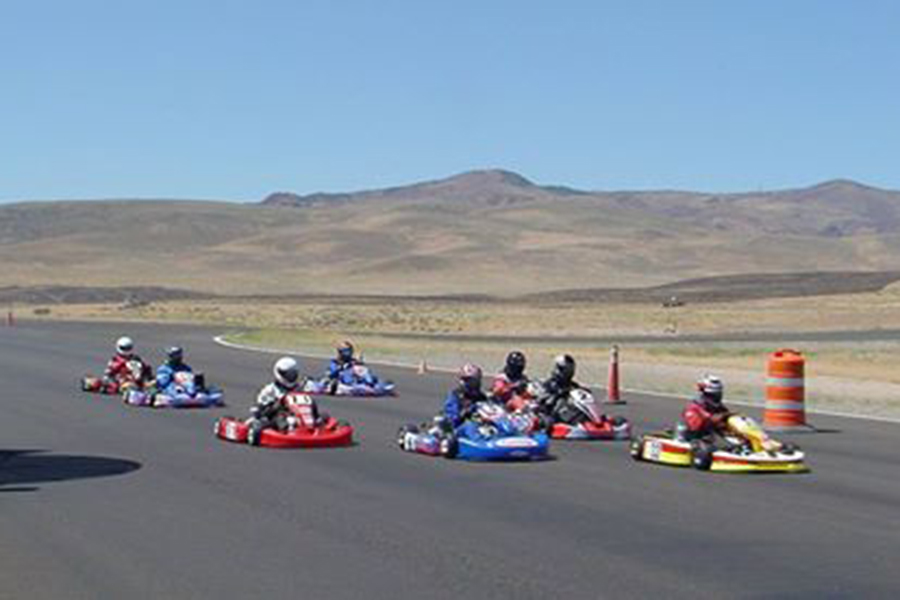 The NCK will return to Thunderhill on the Labor Day weekend, running the 'West' course in both directions
(Photo: NCK)
The rapidly closing Labor Day weekend (September 2-3) will see the return of the Northern California Karters (NCK) road race karting club to the two-mile course known as 'Thunderhill West' for their '2 Ways/2 Days' event. The track is like a very large sprint track and has challenging turns, elevation changes, straightaways, and is very wide for plenty of racing room.
Each day will see a full racing schedule of all classes and the group structure has been designed to allow at least two races for any type of kart that enters. For example, Briggs LO206 has a race in Race Group 2 for 25 minutes, and again in Race Group 5 for 30 minutes. This unique event – 2 Ways/2 Days – will feature the same race day schedule for each day, but the events will be run in clockwise direction on one day and counter-clockwise on the other day. This will present an intriguing challenge to all the racers. The event will begin with 90+ minutes of open practice each morning, then there are at least 2 classes during the day for each driver to enter.
Special event pricing is in place for Briggs LO206 drivers – $85 for one day / $110 for both days. With the costs of renting big tracks, this is a super bargain. We invite all the KPX series racers to give this a try. Look for the NCK LO206 event on dlbracing.com to preregister.
Anyone who has not entered an NCK event in the past is also invited to take advantage of the same special pricing. Look for the NCK event (not LO206) on the dlbracing.com site and look for 'New Racer' entry fee when registering.
Pre-registration is now open on www.dlbracing.com – go to the calendar and September and look for the NCK events and hover over the NCK icon to see the titles and pick the event to enter.
Event information and registration instructions are available on the NCK website (www.nckroadracing.com) and also on the club's Facebook account (@nckroadracing). You can also learn more about the event HERE.
Contacts for help and more information:
Roger Miller – rog556@gmail.com
OR ask your questions on Facebook
Thunderhill Track Information: www.thunderhill.com