Paddock Insider: 2017 Superkarts! USA Pro Tour SummerNationals
Record setting weekend at New Castle getting underway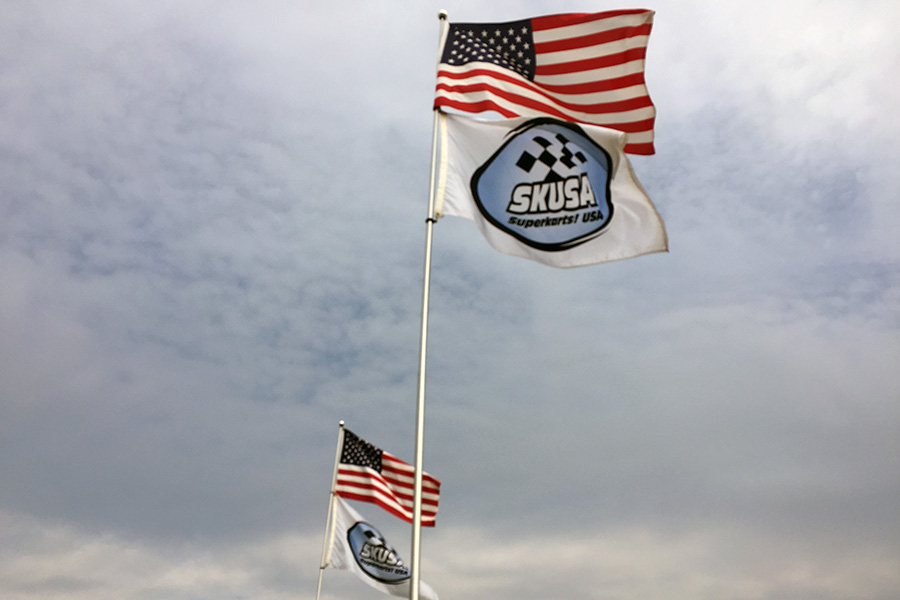 (Photo: EKN)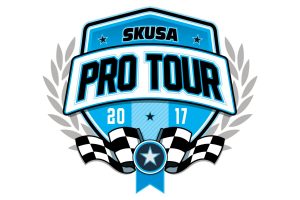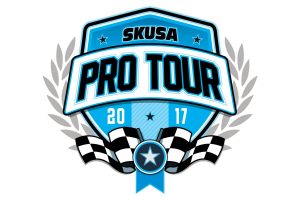 EKN's Paddock Insider is a new Trackside coverage addition, bringing you notes, updates and breaking news as it happens. The article will be a timeline of events as they happen during the 2017 SKUSA Pro Tour SummerNationals at the New Castle Motorsports Park in New Castle, Indiana. The information will not be seen anywhere else, including interviews and photos. Please feel free to comment and discuss our coverage and today's action in the EKN Global Members Discussion area below: For complete coverage head to the EKN Event Page. Also, tune in all weekend long to the live audio and live timing at eKartingNews.com/live
20 Cameras for Video Marshaling
With the size and length of the New Castle Motorsports Park, the SKUSA officials stepped up the strength of the on-track and video marshaling system. SKUSA Director of Competition Joe Janowski has increased the number of marshals on the track to eight, up from three at the beginning of the year, alongside eight corner workers to provide 16 pairs of eyes watching the action around the 1-mile course. To help back that help, there are now 20 cameras around different locations of the track, all connected via a wireless system set up by SKUSA admin Tony Leone, to give Janowski and his crew a live back up system to review possible issues on the track. They have been busy from the opening session, with penalties already being given out for drivers passing under yellow, non-complaint with numbers, and rough driving – especially in the younger categories. Drivers are missing out on a session, losing valuable track time for their actions on-track. Now at his third event, Janowski has an understanding of how to take the SKUSA Pro Tour to the next level in terms of policing the on-track action.
Not Measuring Up
Through the first half of the day here for the practice sessions, the only complaint has been the scales. About 75% of the people we spoke with said the scales were coming in about 7-10lbs heavier than normal. Myself on the scale is 200lbs. standing in the middle of the in-ground platform, my usual weight at the track. Sitting inside the CRG FS4 last night, it weighed 160lbs alone and then 360lbs with me inside the seat in the driving position. Drivers from S1, S4, X30 Senior have all stated the scales are coming in heavy with a smaller percentage not having any issues out of the normal. It is something we will follow as the event goes on.
Record Attendance
This edition of the SummerNationals is the largest in SKUSA Pro Tour history. A record number of 256 entries is the largest for the eighth edition of the race, just one short of the overall record for events outside the SuperNationals. In 2015 for the first time the event came to New Castle, we were just over the 230-mark, advancing to the 240 range last year. The numbers are boosted because of the entry expansion in the X30 Senior and Mini Swift categories, as we are seeing the number of Stock Honda diminish outside of the S2 and S4 Super Master. This year, the SummerNationals is also acting as the series finale, with the nine championships to be decided this weekend for the first time in SKUSA Pro Tour history. The question today is when is the rain going to come. There is a chance of rain to hit the area around 1pm with a 20% chance for the remainder of the weekend. Will racers take to the track for wet conditions today. We will have to see.