Tony Kart European KZ2 Champion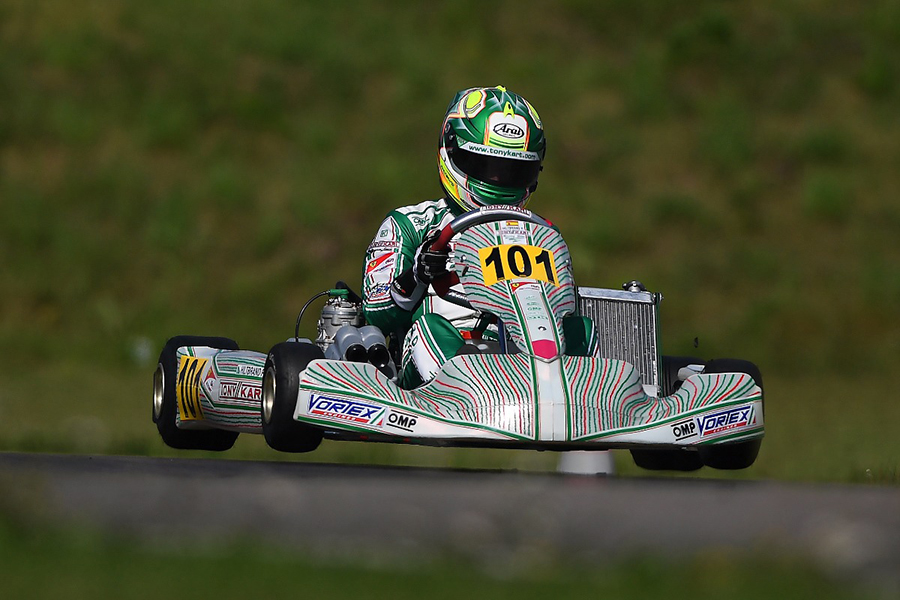 The European KZ2 Championship is of the winner Köhler at the wheel of a Tony Kart-Vortex. Other than KZ2 title we also got a victory in OK class with Kenneally (Baby Race srl).
The European title of the KZ2 class goes to a Tony Kart-Vortex chassis. It was the German Köhler (KSM Schumacher Racing Team) conquering the CIK FIA Championship. For our Racing Team, the weekend began with Luyet's pole position. In the heats our drivers, Viganò, Piccini and Luyet, ran in the top positions and won a heat each. The final was run in hard track conditions, because of the rain. In this situation, our drivers could not make the most of their chassis' potential.
In the demanding OK fight, since the heats, the absolute leader was the Tony Kart-Vortex of Kenneally (Baby Race srl). The English driver performed a good race, and easily won the final. Particular weather conditions marked the Swedish weekend, preventing our Hiltbrand and Vidales from gaining the title of the race. Just in the Championship final standing the technical value of the Tony Kart chassis it is clear, they are in fact driven by five drivers in the top ten list.
Andrea Rosso's Kristianstad race was like a test bench to better integrate with the Racing Team and the young Italian driver made a positive performance, considering the difficult conditions imposed by asphalt (wet and dry). Rosso completed the heats in sixth position and in the final, has largely fight in the top five positions, slipping in twelfth position also due to a penalty (front bumper). Viktor Gustafsson's excellent path was compromised, with our deep regret, by a collision in the second heat.
Luca Corberi alone preserved the Racing Team colors in KZ and collected good points, ranking ninth in the championship.