So Cal Oval Karters at Industry Hills Expo This Saturday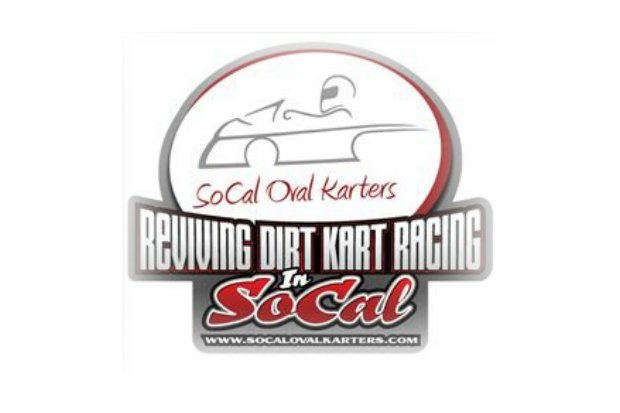 The So Cal Oval Karters are primed and ready for what has annually become their most popular race of the season this Saturday, August 5th, in the beautiful Grand Arena at the Industry Hills Expo Center.  Joining the SCOK at the event will be the Speedway Sprints  & Dirt Karts from Wheel2Wheel Raceway and the Norco Mower Racers.  Spectator gates will open at 2:30 PM with racing at 3:00.  For Competitors, the pit gate will open at 11:00 AM.
"Everybody eagerly awaits this race every year," SCOK's Mike Nigh said with a huge smile.  "It is just such a wonderful, modern venue.  Freeway close, covered from the sun, great food and a racing surface that is second to none.  Just everything about the place is great.  It is our Daytona 500 and it should bring out our biggest field of the year."
Established in 1981, the Industry Hills Expo Center is a world class facility located within the borders of the City of Industry.  The $10,000,000.00 Grand Arena has become well known for racing as it has been home to Wednesday night Speedway Motorcycle racing for the past 14-years.  Once each year the SCOK gets it shot in the arena that features a 45,000 square foot floor and a 10,000 watt fully equipped JBL/QSC sound system.
Last year Chris Gibb of Lakewood won the KT100 main at the Grand Arena and his son Joe won in the Open class.  Other SCOK winners last August at the Grand were Banning's Scott Gaynor in the F200's and Ryan Sherman of Lake Elsinore in the Senior 4 Cycles.  The Gibbs and Gaynor are among the expected entries for this Saturday.
Spectator admission is only $5.00.  The concession stands at The Grand, known far and wide for great food, will be open for this event.
For more information and directions to the Grand Arena, please click on the following link: http://www.industryexpocenter.com/
The race slated for Perris Auto Speedway on August 12th has been canceled.
To keep up with the So Cal Oval Karters on Facebook, please use the following link:  https://www.facebook.com/search/str/so+cal+oval+karters/keywords_search
The So Cal Oval Karters website is available at: http://socalovalkarters.com/
The So Cal Oval Karters would like to thank the following sponsors for helping make the championship series possible.  Burris Racing, Cory Kruseman Sprint Car Driving School, Hubcapmike.com, Perris Auto Speedway, R&J Motorsports, THC Home Medical Services, T-MAC Racing and Yamaha of America Racing Engines.  If you or your business would like to become a partner of the So Cal Oval Karters, please call or E-mail Mike Nigh at (805) 857-2595 or mailto:scokart@gmail.com.