EKN TV: Mike Giessen – WKA VIR Vintage Laydown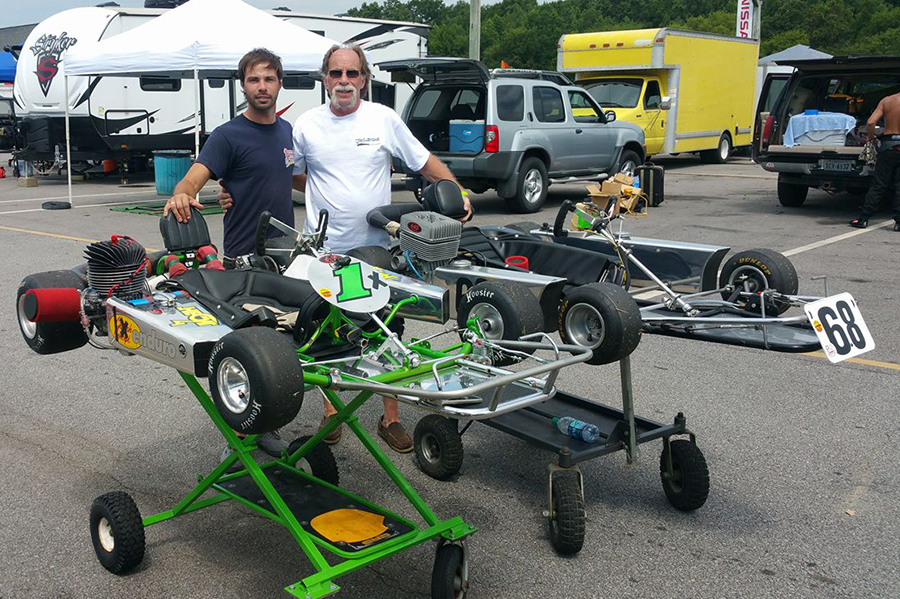 Mike Giessen has done it again. The owner of 645 Kart Restoration and former national karting champion continues to bring interesting and fast karting products back to life. Last weekend, he along with father Brian, took two vintage laydown machines to the WKA National Road Racing Series event at the Virginia International Raceway in Danville, Virginia.
The two machines were a 1974 Margay Concept with a Parilla TT36 engine for the Vintage Euro class, and a 1978 Van-K Survivor kart with less than 20 laps total on it before the weekend, powered by a DAP Corsair T80 in the Vintage Open class.
Mike took the Van-K kart to the track on Saturday with ignition issues hurting the TT36, driving to a P2 finish with his 100cc engine against a 135cc powerplant. His fast time was a 1:52.883. Sunday, the ignition was fixed on the Margay and Giessen laid down the hammer. During the race, he ran a 1:50.515 before issues with the powerplant put him on the sidelines. The quickest Yamaha Sportsman laydown karts with full bodywork were running 1:46's.
Here is a clip of Giessen with a rare view from the kart.
Enjoy!