EKN TV: 2017 WKA Manufacturers Cup Series On-Board with Brandon Jarsocrak
Ride with KartSport North America / Praga driver en route to victory at New Castle Motorsports Park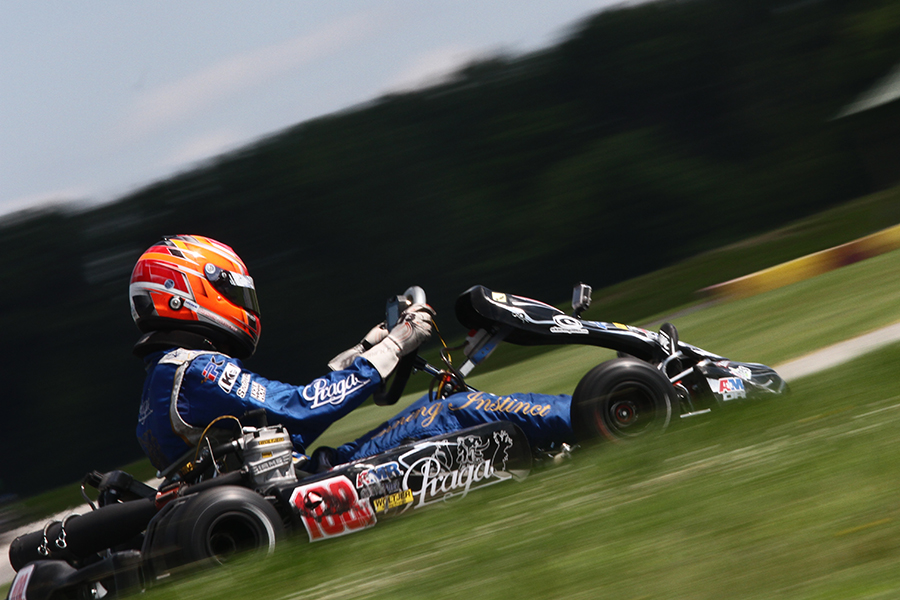 The first of three major events at the New Castle Motorsports Park took place on July 14-16 as the WKA Manufacturers Cup Series hosted its third event of the 2017 season. Team Empower Nationals was conducted at the New Castle, Indiana facility with just over 150 entries, including a competitive Pro IAME Senior division.
Throughout the weekend it was a battle of the B's – Brandon Eves, Brandon Lemke and Brandon Jarsocrak. The trio have become the top TaG drivers along the east coast over the last two seasons. Eves was a double winner last year in New Castle, and Lemke has seen a number victories over the last few seasons. Jarsocrak however made sure his presence was known, earning two victories on the weekend to add to his victory from Daytona.
Ride along with Jarsocrak aboard his KartSport North America / Praga entry for the entire 20-lap battle, accompanied by the EKN Live broadcast with Xander Clements on the microphone.
Enjoy!