Pre Entry Deadline Set for AMK Nationals at Wolf Paving Raceway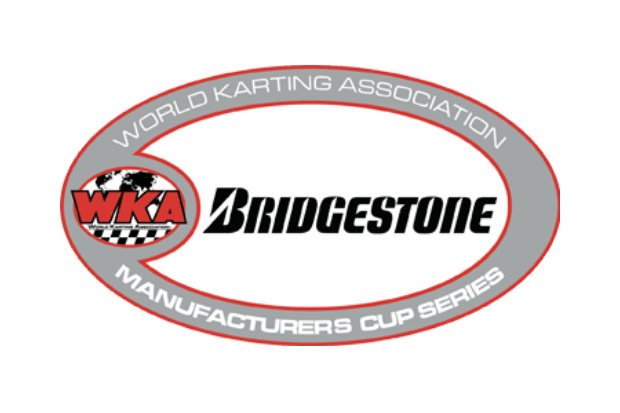 Competitors are preparing for the second to last stop for the Bridgestone Manufacturers Cup Series at the Wolf Paving Raceway in Dousman, Wisconsin from August 25-27 (See bottom for online registration and entry blank).
With the Pre Entry deadline set for August 16th, drivers are awaiting their chance to battle it out one last time before the Grand Nationals at the GoPro Motorplex in October for the 2017 national championship. The 3 race shootout will conclude in August at Wolf Paving Raceway in Dousman, Wisconsin, with the top point earners in Mini Swift, Pro Swift Sportsman, Pro IAME Junior, and Pro IAME Senior receiving an all expense paid trip, less travel, to the ROK Cup International Final in South Garda, Italy in October, for classes that utilize Bridgestone Tires.
Top Point earners in Yamaha Sportsman, Yamaha Junior, Yamaha Senior, and CIK LO206 Senior will receive a free entry, race tires, and a drivers pit pass to the season ending Grand National event Oct 13-15th at GoPro Motorplex in Mooresville, North Carolina.
Classes on hand for the Wolf Paving Raceway event include:
CIK LO206 Senior
Allison Racing Engines Yamaha Sportsman
Comet Kart Sales Yamaha Junior
Franklinkart.com Yamaha Senior
CRPRACING.com Mini Swift
IAME USA East Pro Swift Sportsman
Woltjer Racing Engines Pro IAME Junior
KartSport North America Pro IAME Senior
Activities for the AMK Nationals get underway Friday, August 25th with a full day of practice, followed by 2 full days of racing.
For those wishing to get a jump on the weekend, and practice early, the track will be open Wednesday through Thursday for practice from 10am-6pm. For pricing information, contact George Sieracki (262) 827.1100.
To register online, CLICK HERE.
To view the paper entry blank, CLICK HERE.