Kart Racing USA Introduces the Haase 301 Chassis for Briggs Competition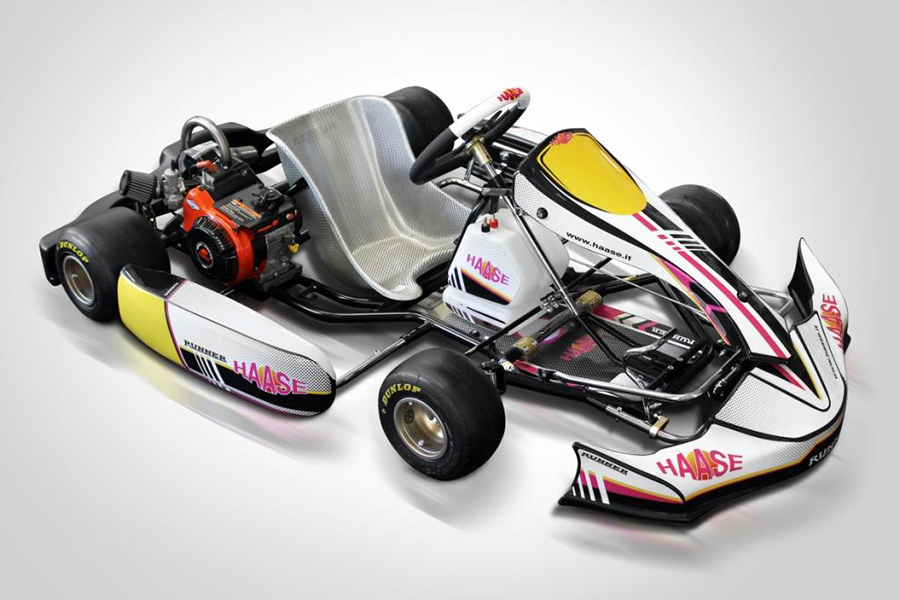 Kart Racing USA is proud to announce the availability of the new HAASE 301 chassis built exclusively for the Briggs LO206 and Animal engines. This new chassis has many features of a full 2 cycle competition kart without the cost.
The HAASE 301 comes in two colors of your choice, black or HAASE purple. Features included fully adjustable front-end geometry (16 way adjustable caster/camber), adjustable feet support, polished aluminum and vented wheels, floating rear brake disc and more. The HAASE 301 offers so much, so the racer can be a true racer and adjust the chassis to their liking.
You can acquire the new HAASE 301 at www.KartRacingUSA.com
Follow us on Facebook at Facebook.com/KartRacingUSA and Instagram at Instagram.com/kartracingusa.
E: infor@kartracingusa.com  P: (760) 277-5132