Phil Gielber Racing: Peterson Wins X30 Master, Hays Second in X30 Senior in SKUSA California ProKart at Santa Maria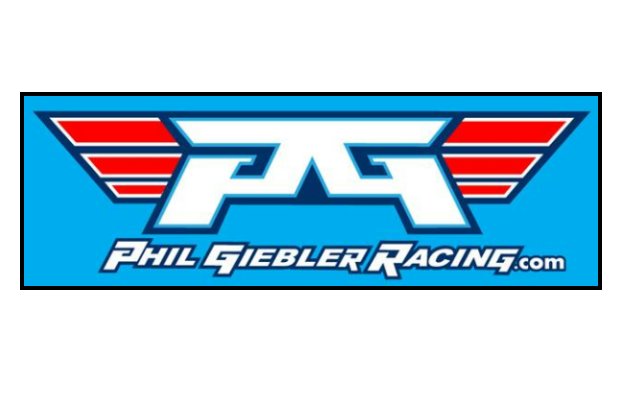 Phil Giebler Racing's Jess Peterson of Sparks, Nev., led from start to finish to take a dominant victory in X30 Master and Nicky Hays of Huntington Beach, Calif., finished second in X30 Senior in the Superkarts! USA California ProKart Challenge on Saturday at the .7-mile Santa Maria Kart Course.
It was the second win of the season for Peterson, who leads the SKUSA X30 Master points after four rounds. He also had the fastest race lap in the PGR-prepared Daniel Ricciardo Kart.
Peterson was third fastest in qualifying despite having brake problems. He won both heats to start first in the feature.
"It was an outstanding performance by Jess," team owner Phil Giebler said.
The 15-year-old Hays was passed on the final lap, in the first turn, by Dante Yu, and had to settle for second place in his second event since returning to PGR. Hays, who was the youngest driver to win a SKUSA Senior feature at age 14, was fourth in qualifying, fifth in the first heat and won the second heat.
"Nicky's victory in the second heat was very impressive," Giebler said. "We made some small adjustments to the kart and he drove exceptionally to take the win. After dropping down to sixth from fifth starting position, he fought back quickly in the 10-lap heat race. He started on pole for the feature and had a battle for the lead with Nic Le Duc in the opening laps.
"When Nicky got clear of Le Duc, he pulled out a substantial lead, but rookie Dante Yu charged hard and made a move on him on the first turn of the last lap. Nicky tried a few outside passes as Dante protected the inside line, but brought home a solid second place and a lot of points towards the championship."
Hays leads the SKUSA X30 championship with two rounds remainiing.
PGR's Grant Palmer of St. Charles, Mo., had a weekend full of misfortune in X30 Senior. He was knocked off the track on his outlap in qualifying and didn't finish the first heat. Starting at the back of the 23-kart field, Palmer climbed to finish 15th in the second heat. He was a contender for a top-10 in the feature, but a stuck throttle took him out of the race.
"Grant showed a lot of promise and was looking great for a top-10 finish in the feature, but luck was not on his side this weekend," Giebler said.
PGR's Antonio de Lis of Huntington Beach, Calif., finished sixth in S2 Semi-Pro Stock Moto, Jeff Wamre of Reno, Nev., was seventh in S4 Super Master and Tommy Traylor of Phoenix, Ariz.,  was eliminated in a crash in Mini Swift.
Phil Giebler Racing's next event will be Aug. 11-13 in the SKUSA Pro Tour SummerNationals at New Castle (Ind.) Motorsports Park. Hays and X30 Master driver Vatche Tatikian of Altadena, Calif., are entered for PGR, which will be joined by sister team PSL Karting of Quebec, Canada.
"We have room for a couple more drivers to compete with us," Giebler said.
Phil Giebler Racing feature results, Superkarts! USA California ProKart Challenge, Santa Maria, Calif., July 7:
X30 Master—1. Jess Peterson, Sparks, Nev.; X30 Senior—2. Nicky Hays, Huntington Beach, Calif., DNF Grant Palmer, St. Charles, Mo.; S2 Semi-Pro Stock Moto—6. Antonio de Lis, Huntington Beach, Calif.; S4 Super Master Stock Moto—7. Jeff Wamre, Reno,Nev.; Mini Swift–DNF Tommy Traylor, Phoenix, Ariz.
Phil Giebler Racing is based in Anaheim, Calif., and competes nationally at the highest level of karting in the United States. Giebler is a resident of Huntington Beach, Calif. The team is the Western distributor of the Daniel Ricciardo Kart, BirelART chassis and Freeline Kart Parts.
For more information, go to www.philgieblerracing.com.