So Cal Oval Karters Head to Victorville Saturday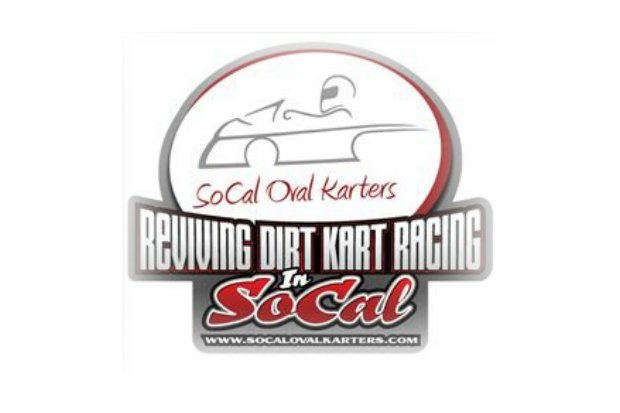 The So Cal Oval Karters will journey to the High Desert for the third time in  2017 this Saturday night, July 15th, to compete at "Annual Flyin' Hawaiian Race" at John Aden's Wheel2Wheel Raceway.  In addition to the SCOK, the Wheel2Wheel Speedway Sprints and Dirt Karts will also be on the card.  Spectator gates will open at 5:00 PM with racing at 6:00.
In the previous two appearances at W2W in 2017, the Hesperia father and son combo of Chris and Thomas Southern have stamped their authority in the KT 100 and Open Classes.  The local duo has split the KT 100 main events and father Chris has won both Open mains.
Not a Southern, but dominating like he is one, Leland, North Carolina native Ronnie Benton, who is currently based in San Diego while in the U.S. Navy, has won both Senior 4 Cycle races on the longtime San Bernardino County Fairgrounds oval in 2017.   In the F200's, Whittier's Steve Juillerat, the 2016 champion, and Norm Reynolds of San Marcos have split the first two races of the year at W2W.
In addition to all the adult classes, the Juniors will also be in action on Saturday.
Fans who wear a Hawaiian shirt, lei or Hawaiian themed clothing on Saturday will have the chance to win prizes at the track.
Fans wishing to attend the race can find Wheel2Wheel Raceway on the San Bernardino County Fairgrounds at 14800 7th Street in Victorville.  The track phone number is: 706-247-3987 and the website is available at the following link: http://www.wheel2wheelraceway.com/
To keep up with the So Cal Oval Karters on Facebook, please use the following link:  https://www.facebook.com/search/str/so+cal+oval+karters/keywords_search
The So Cal Oval Karters website is available at: http://socalovalkarters.com/
The So Cal Oval Karters would like to thank the following sponsors for helping make the championship series possible.  Burris Racing, Cory Kruseman Sprint Car Driving School, Hubcapmike.com, Perris Auto Speedway, R&J Motorsports, THC Home Medical Services, T-MAC Racing and Yamaha of America Racing Engines.  If you or your business would like to become a partner of the So Cal Oval Karters, please call or E-mail Mike Nigh at (805) 857-2595 or mailto:scokart@gmail.com.
2017 So Cal Oval Karters Winners
T100
March 18 – Wheel2Wheel Raceway – Chris Southern
April 15 – Perris Auto Speedway – Thomas Southern
May 6 – Wheel2Wheel Raceway – Thomas Southern
June 10 – Perris Auto Speedway (road race) – Chris Gibb
Open
March 18 – Wheel2Wheel Raceway – Chris Southern
April 15 – Perris Auto Speedway – Dillon Hoffman
May 6 – Wheel2Wheel Raceway – Chris Southern
June 10 – Perris Auto Speedway (road race) – Michael Korody
Senior 4 Cycle
March 18 – Wheel2Wheel – Ronnie Benton
April 15 – Perris Auto Speedway – Ronnie Benton
May 6 – Wheel2Wheel Raceway – Ronnie Benton
June 10 – Perris Auto Speedway (road race) – Jeffrey Butler
F200
March 18 – Wheel2Wheel Raceway – Steve Juillerat
April 15 – Perris Auto Speedway – Steve Juillerat
May 6 – Wheel2Wheel Raceway – Norm Reynolds
June 10 – Perris Auto Speedway (road race) – Norm Reynolds
Junior 1
April 15 – Perris Auto Speedway – Drake Cardey
June 10 – Perris Auto Speedway (road race) – Brandon Head
Junior/Junior
March 18 – Wheel2Wheel Raceway – Kailana Franklin
2017 So Cal Oval Karters 2017 Schedule
July 15 – Wheel2Wheel
August 5 – The Grand Arena at Industry Hills
September 9 – Wheel2Wheel
September 30 – Perris Auto Speedway
October 14 – Wheel2Wheel
November 4 – Perris Auto Speedway