Sanzaru Games Karting Championship – Round Five Midpoint of the 2017 Season
EVO Electrics to be Feature Race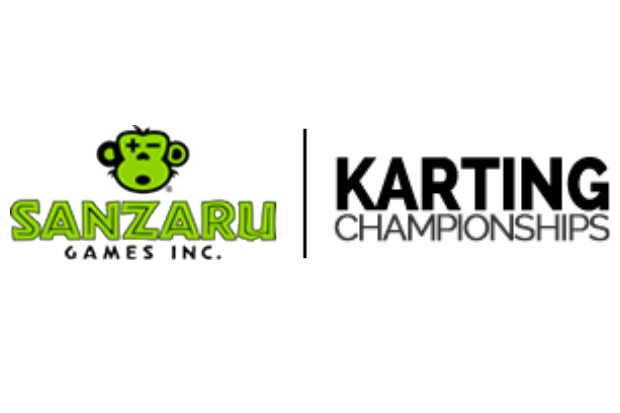 Race #5 of the Sanzaru Games Karting Championship Series marks the midpoint of the season for the 2017 Sanzaru Games Karting Championships. The Reverse Sprint track will challenge the drivers for this race with the Featured Class being the EVO Electrics.
Kid Karts will return this race and will run on the Saturday Practice Day program.
For the first time in class history, two young karters are holding the two top point's positions in the EVO Electrics class. Enzo Prevost, the 2016 class Champion, and Mason Cohen are 1-2 in points. Both these drivers have come out of the ranks of the competitive Junior and Senior Rotax classes and have put their speed skills to good use in the EVO class. Two Electrics veterans, Jimmy Casey and Matt Cresci are 3rd and 4th in points.
Several classes are shaping up to have a strong battle for the championships. One of those is the Micro Max class with 5 drivers all showing they have the speed to take wins. Ryan Persing has posted 2 wins and has the points lead with Ayrton Tyler second in points with three 2nd place finishes, Adam Freire 3rd in points with one win and newcomer Harrison Marsh in 4th place with steady finishes. Tyson Quach has had a couple strong showings but has had some bad luck at the end of the races that knocked him off the podium. Gia Lintz has also shown podium speed and is ready for a break out race. Dante Barrionuevo and Derek Domingos have also earned their first podiums in the class this year.
80 Masters has had a steady 8 drivers per race so far this year with Charles Hastings leading in points after the first four races with one win. But challenging Charles is Allen Miller who also has one win and steady improvement over last year. 2016 Champion Dave Holstein is in 3rd place. There have been 4 different winners after the first four races, this helping to keep the points battle close so far.
The race weekend will start with a Practice day on Saturday. All classes will be able to get in as many as seven practice sessions during the day. Practice starts at 8:30 AM and runs to 6:00 PM. Registration will open at 7:30 AM. Practice is open to all drivers who are up to normal racing speeds with a kart that meets current karting safety specifications. Cost is $60 for Practice. Kid Kart entry is $50, this includes the transponder.
Sunday's race day begins at 8:10 AM with a quick round of practice for the nine race groups followed by a five lap group Qualifying session, two eight lap Pre-Mains and a 15 lap Main. Registration will open at 7:00 AM. Race Entry is $110, $15 for transponder rental if needed, $10 for all crew and spectators, and kids under 12 years old are $5. Registration is at the old administration building on the right side as you enter Sonoma Raceway, look for the Sanzaru Games Registration sign.
You can get more information about the Sanzaru Games Karting Championships as well as the weekend schedule by going to www.sanzarukarting.com