EKN TV: Joe Ruch – Battle at the Brickyard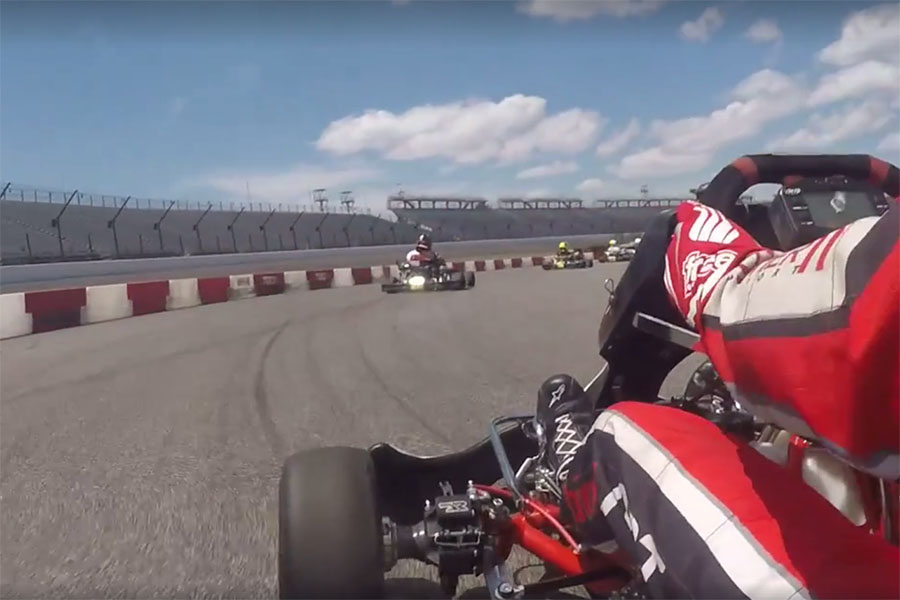 This weekend, nearly 300 entries took part in the inaugural USAC Karting 'Battle at the Brickyard'. For the first time, karts took to the northern portion of the Indianapolis Motor Speedway, utilizing portions of the Grand Prix circuit, Hulman Boluvard, and access roads to make up a just over 1-mile kart circuit. While the karts did not cross the famous yard of bricks, each of the podium finishers were awarded the USAC 'Brick' trophy for their efforts in the 16 categories.
One of the quickest categories on the weekend was the Honda 125 Senior division, featuring 16 drivers. Ride along with Joe Ruch of Frontier Autosport DR Kart as he starts from the tail of the field and battles for one of the podium positions.
Enjoy!