EKN TV: Derek Wang – US Open / Rotax Grand Nationals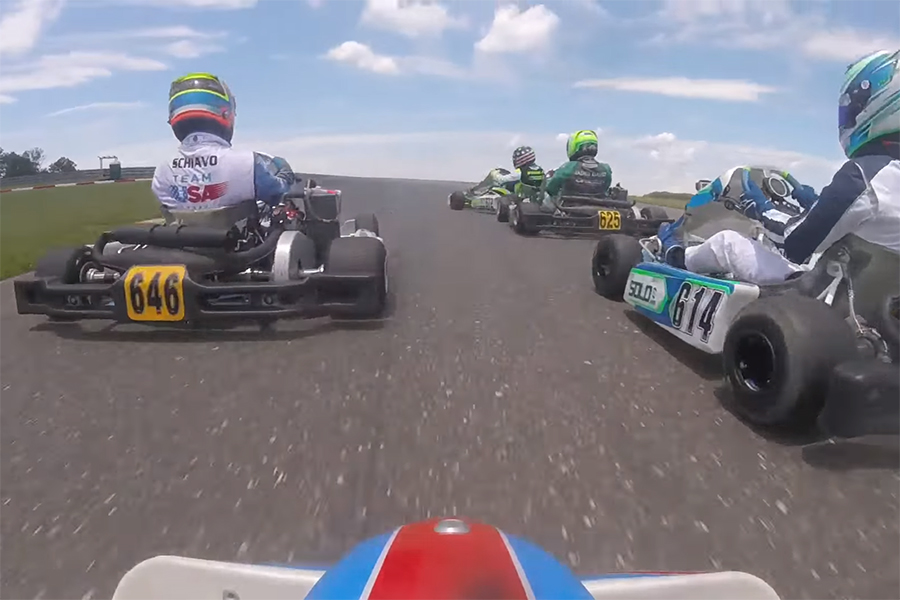 The 2017 edition of the United States Rotax Grand Nationals was held at its earliest time of the year. The 17th edition of the race was held at the New Jersey Motorsports Park in Millville, New Jersey this past weekend, in combination with the US Open program, welcoming drivers from outside the United States to take part. In total, 110 drivers took part in seven categories with 12 tickets to the 2017 Rotax Grand Finals tickets handed out with seven drivers coming away with victory on the weekend.
Luke Selliken (Rolison Performance Group) became a first-time US Grand National champion in the Senior Max division, making a return trip to the Rotax Grand Finals as part of Team USA. Tyler Gonzalez (SRC) won for a second year at the US Grand Nationals, earning his first title in the Junior Max category. Gonzalez, having earned a ticket from the Florida Winter Tour, gave Hannah Greenemeier (Rolison Performance Group) and Arias Deukmedjian (Rolison Performance Group) the two tickets to the Rotax Grand Finals. Canadian Davide Greco (PSL) scored the victory in DD2 with Michael McCarthy (Andersen Racing) in second to represent Team USA for the first time. Ariel Castro (PSL) took the top honor in the DD2 Masters category with USA driver Nathan Mauel (PSL) earning the second ticket in the category. This will be Mauel's eighth trip to the 'Olympics of Karting'. Josh Pierson (Rolison Performance Group) and Aidan Fox (CompKart) finished 1-2 in the Mini Max division to join Team USA with Brent Crews (Nitro Kart) and Jack Jeffers placing first and second to earn the two tickets to Portugal this November.
Veteran Billy Cleavelin (Rolison Performance Group) outlasted the rest of the Masters Max field to claim his first US Rotax Grand Nationals triumph, holding off a charging Derek Wang (BBR). Cleavelin, the Challenge of the Americas champion, is set for his second straight trip to the Rotax Grand Finals, with Wang making his seventh appearance. Here is the main event for the Masters Max category from the viewpoint of Derek Wang.
Enjoy!