EKN One-on-One: James O'Brien – eShifterKart.com
Obsession turned into business for Idaho native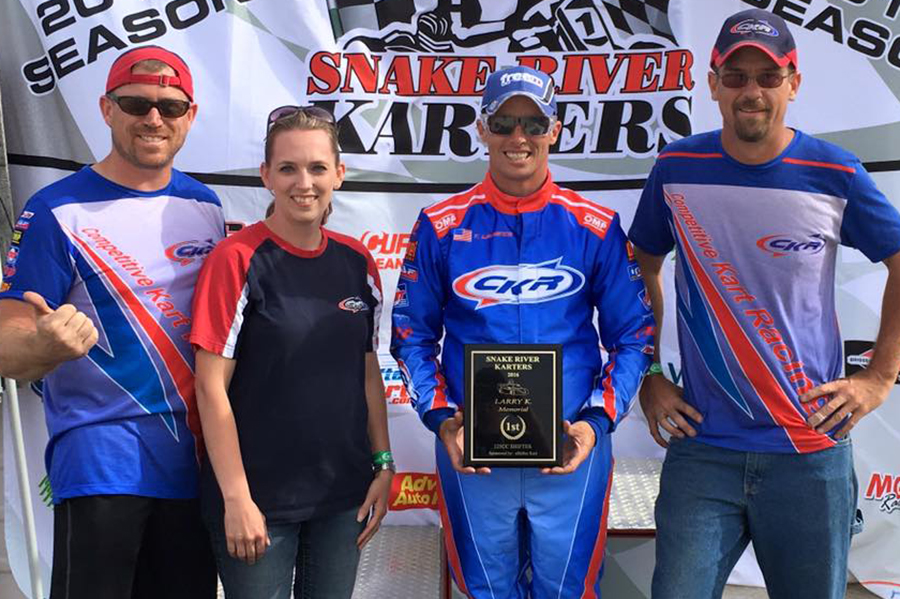 James O'Brien and the eShifterKart.com operation continue expanding within the industry (Photo: eShifterKart.com)
The karting industry is full of many individuals with the love and passion for the sport of karting. Select kart shops began in the early days of the sport, passing down the generation line now into the sixth decade. Others began as father/son operations out of the garage, and grown into leaders in the industry. Over the last decade, new shops around the United States of been established by just the pure love for the sport. One of those includes eShifterKart.com and James O'Brien.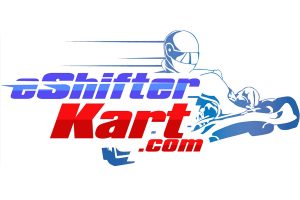 When you think of karting, you don't often think of Idaho. Year after year, the sport becomes more popular with its geographical location alongside Washington, Oregon, Nevada and Utah. Five hours from Tri-Cities Kart Club and Utah Motorsports Campus, six hours to Reno, seven from Pat's Acres, the headquarters for eShifterKart.com is in a prime location. The company however is not just focused on growing karting in the Pacific Northwest, but providing the best products available to the karting masses online with its state-of-the-art mobile store. O'Brien has taken his new passion for the sport and propelled it into one of the largest growing kart shops in North America. We had a chance to talk with James about his start and the many things going on with eShifterKart.com today.
EKN: We love to begin many of our interviews with how people got involved in karting. Each and every person in the sport has their own unique story. First, how did karting enter your life and what triggered that to start a business within the industry?
JOB: Wow, where do I start! My grandfather was a stock car driver in the 50's and fueled the passion for racing with all of his grand kids. My childhood was spent wishing for one of the go-karts I had seen racing on a small, local dirt track. That image passed and as an adult I grew into drag racing, stock cars and even mud trucks. My kart racing career began in the early 2000's after driving a borrowed shifter kart. At the time I viewed the sport with the age old impression that karts were for kids. I was in my mid twenties and a good friend kept telling me to check out his Trackmagic Modified Honda shifterkart. Of course it took months before he convinced me to head out to the local kart track and test drive, what I thought was going to be a go-kart. I was immediately hooked! I stopped racing everything else, sold my race cars and mud truck, none compared to my new found obsession. As my years in karting went by it seemed there was a need for an experienced tuner and guide in the northwest. Other drivers new and old began asking for advice on engines, parts and chassis set-up, and I helped them. My career background is inventory, shipping and logistics. As a hobbyist I had always played with websites, coding and general assembly. In 2014, we launched www.eshifterkart.com and by early 2015 I was working full time at the shop.
EKN: We often speak with shop owners to get a feel for the karting community and what's moving.  Can you give us some insight into what's going out the door from eShifterKart.com.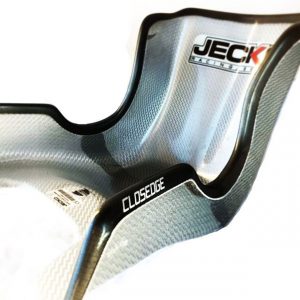 JOB: Some of our favorite products and best sellers include: Stone one-person kart stands, the new AMV Tiger wheels, custom printed radiator curtains, and our new electronic radiator curtains that are only available through eshifterkart.com. The new Jecko Racing Seats have many of our customers very excited and orders for the modular design seats continue to grow. This time of year we have a lot of sprockets, chain, and consumable orders shipping out.
EKN: Tell us more about the new Jecko Racing Seats. They seem to be very innovative and obviously look different from the standard seats you see on karts today.
JOB: Yes! Part of a growing segment in kart racing, seats with modular designed characteristics. The formation of the seats allows for the frame to work, side flex along with a better platform for mounting struts has been proven to give this design a advantage over traditional molds. The patented 'Closedge' technology ensures proper stiffness throughout the entirety of the seat. The material used around the rim of the seat is suitable to deaden vibrations and protect the edge roll from premature cracking which is detrimental to the seat structure and overall effectiveness. The Jecko Racing Seats have been tested substantially in Europe by the CKR race team. We are very excited to offer this new technology in the USA.
EKN: In April, you launched the new mobile shopping site, designed to browse and purchase directly from your phone or tablet with no app to download. As one of the first businesses in the karting industry to build a shop strictly for mobile devices, what has the feedback been from the customers using it?
JOB: Early on in our business we launched a similar mobile site for these devices that frankly I didn't have developed to optimize a quick and easy shopping experience for our customers. The new mobile site has all the products and parts as the full site, pages load quickly and is very easy to navigate. Users can search for the part needed or browse by category. The analytics continue to improve every month as more users find our mobile site and customer feedback has been tremendous.
EKN: In addition to being a kart shop, both brick and mortar in Idaho and with an online store, you're also a race team that attends events up and down the West Coast.  What are your plans for the team in 2017?
JOB: Yes, the shop keeps us very busy with growing opportunities almost monthly. We've seen a large amount of growth with shifter classes in different pockets of the country. We support the return of Road Racing on a larger scale. We plan to showcase our modified Honda and KZ engine packages more often. These are great platforms for the long course drivers. The inception of the programs such as the Oregon Two-Stroke Series (O2S) is very exciting for us. We both sponsor and race our CKR karts in the series. It is much like the northeastern shifterkart series in its early days (now part of the Gearup F-Series). We've also just added a new driver to the series, Jonathan Brown. Other plans for the team include increased regional racing and Briggs 206 rental options towards the end of summer with our new CKR 206 chassis. We plan to attend races such as the Saturday Night Shootout at Tri City Kart Club, and the Can-Am Karting Challenge finale at Pat's Acres Racing Complex, which both are combined events with O2S. Of course we will end the season under our big tent with Terry Lawrence and team at SKUSA SuperNationals 21 in Las Vegas! We're very excited to hear of the new venue and have limited spaces are left in our tent.
EKN: We know that you also support your local club – Tri City Kart Club – in Washington.  How are things shaping up for the club in 2017?  Where have they enjoyed growth of late?
JOB: The Saturday night shoot out in August is a one-off event that attracts drivers from several states.  Last year the club saw over 130 entries for this one night event under the lights!  This single event in the region has stemmed more growth and interest in karting because it is televised each year with NBC affiliate SWX.  We enjoyed the opportunity to sponsor this event in the past and TCKC as always was great to work with.
EKN: We surfed through your website recently and you have a section dedicated to the special projects that you'd built for clients. You have to fill us in on this. We checked out a IAME 175cc-powered CRG Super Shifter, a Trackmagic resto, and a gorgeous tricked out CKR shifter. Is this service – custom kart building – becoming a big part of your business?
JOB:  Yes!  And we look forward to continued growth in this segment of our business.  We enjoy working directly with our customers to build the custom kart of their dreams.  We take pride in our new engine builds as well as our restorations.  We add all the details the customer is looking for from an extended front porch to add comfort to a tall driver, to the custom radiator curtain, and eShifterKart racing products deflector that make the kart a show quality machine.  When the project is complete, we ship the karts in a custom built crate so the kart is track-ready with some fuel and air pressure.
EKN: You have had more time now working the CKR chassis brand and established a stronger relationship with the factory in Italy. What are some of the aspects you are working on to build a stronger product for the United States market?
JOB: I think for us developing brand recognition here in the United States was the first hurdle in importing a new chassis brand. Although CKR has been successful in Europe they had not seen national support within the lower 48 states. Staying focused on a very good platform of KZ chassis proven with the factory race team was a great starting point. Over the last eight months since SuperNationals 20, we have been working diligently with the factory on the new 206 chassis that we announced just over a month ago. The new chassis coupled with a cadet size frame in the 950mm CKR Spider that we brought over in February gives us a full lineup of competitive chassis for all ages and popular classes. As you know, not all kart shops are specific to the gearbox, so the challenge for us this year has been to create more options for those dealers that may be specific to the TaG or Briggs & Stratton classes. CKR already has a very strong two cycle chassis in the SG2 30/32mm as well as a successful DD2 model. The release of the 206 specific chassis has really opened up new relationships to grow the brand and strengthen national distribution of parts.
EKN: Thank you for taking the time to speak with us and enjoy the busy summer months ahead.
Please follow and like us: