NWKD 206 Series – PSGKA Report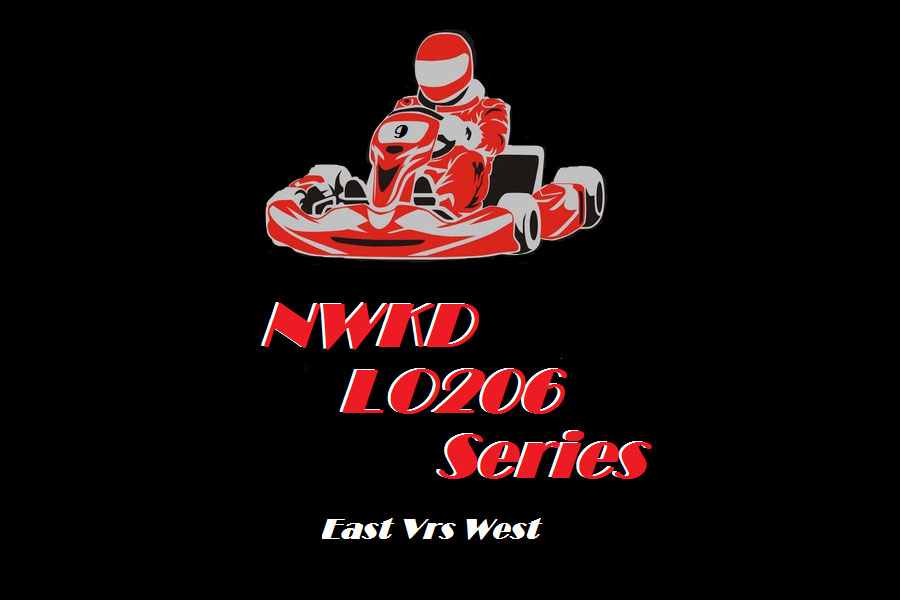 The Northwest Kart Dates 206 West Series was active once again at PSGKA in Spanaway, WA on June 11th. With all the updates that PSGKA has performed in the last month, everybody was excited to race.
Junior 1 206
In Qualifying it was Jacob Rinka who scored the fastest time with a 35.079. Nathan Toves was second with a 40.781. In heat one, It was the same thing, Jacob Rinka just quick as can be and winning the first heat with Hunter Hesseltine in second. Jacob Rinka would be undefeated winning each of the 2 heat races and the main event. Hunter Hesseltine would finish second in the main event, followed by Laila Kode, was finished one lap down and Nathan Toves 2 laps down in fourth.
Junior 2 206
The 206 Junior 2 class would be mixed with the Junior Rotax. Garrett Hoesel would qualify first with a time of 35.226 with Cole Faker in second with a 35.452.  Garrett Hoesel would be the class of the field through out the day taking each of the two heats and the main event in stellar fashion. Cole Faker finished second 4.642 behind of Hoesel. Jake Sessler and Kadigaan McAlpin would round out the field in third and fourth.
Senior 206
With nine entries, the NWKD has brought great racing to each of the races that has been at PSGKA. Gabe Sessler would edge out Bill Weber (ItalKart) by .031 with a time of 35.632. In heat one, Billy Weber would take the first heat with a tough battle with Gabe Sessler who was .712 behind.
Heat two would show a different result as Billy Weber kept with his winning ways and takes the Heat Two, NWKD West Points leader, Brent McCullough would battle back from tire issues and find his groove and is looking for his first NWKD Series win. Home track racer Jacque Rickords would finish third. The top three would finish ahead of the World Formulas that was racing.
Main Event, Billy Weber would take the green flag and would not look back. Jacque Rickords would follow Weber and secure the second place. Gabe Sessler took Brandon McCorkle on the start which resulted in a DNS for McCorkle. That is not all the issues Gabe Sessler faced, He and Brent McCullough would see some issues with rough driving and Gabe Sessler would be Dqed from the event for rough driving. Brent McCullough would finish on the podium in third place.
We want to thank all its sponsors and each and every racer who attended this race. The next NWKD 206 West series is at SIMA on July 15th, 2017.
For more infomation about the NWKD 206 Series: NWKARTDATES.WIX.COM/LO206SERIES
For infomation about SIMA:http://www.simaracing.com/
Please follow and like us: