So Cal Oval Karters Only Road Race off 2017 Saturday at Perris Auto Speedway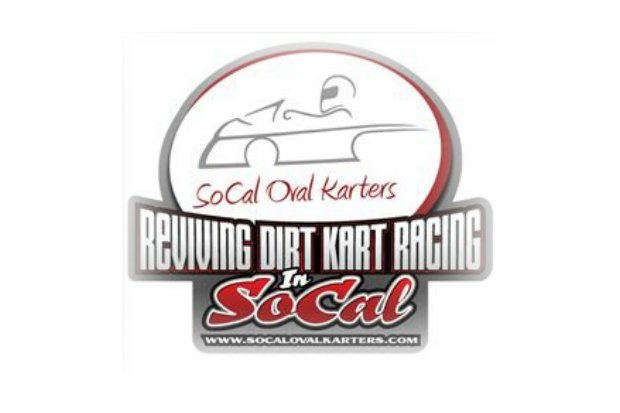 After a month-long break, the So Cal Oval Karters Club returns to action with one of its most anticipated events of the 2017 this Saturday, June 10th, when it takes on the road course at Perris Auto Speedway.  Saturday's race, which is round #4 on the schedule for the SCOK, will be the only road race this year.
The 2016 SCOK road race, which also took place at Perris, was one of the most competitive and fun events of the year.  Saturday's race is expected to be the same.  Promoter Don Kazarian is planning a challenging course that he will cut into the center of the infield of  the famous Riverside County racing facility.
In addition to the regular SCOK classes, the Senior and Junior class karts from Victorville's Wheel2Wheel Raceway will also be in action this Saturday.
Headlining Saturday's show will be San Diego's Ronnie Benton and the father & son duo of Chris and Thomas Southern of Hesperia.  Thus far in 2017, Benton has won all three of the Senior 4 Cycle main events.  Likewise, the Southern's have dominated in the KT100 class with father Chris winning the season opener and son Thomas capturing the last two races.  In addition, "Pop" Southern has won two of the first three Open Class main events of the year.
The grandstands and concession stands will not be open for the race.  Fans are urged to bring chairs and coolers to watch all the action from trackside.  Admission is $10.00 and entrance for all will be through the track's pit gate.  Gates will open at 9:00 AM.  Karts will hit the track for practice at 11:00 and racing will begin at noon.
After Saturday's twisty turn left and right race, the SCOK will be off until it journeys to  Wheel2Wheel Raceway on July 15th.
The So Cal Oval Karters would like to thank the following sponsors for helping make the championship series possible.  Burris Racing, Cory Kruseman Sprint Car Driving School, Hubcapmike.com, Perris Auto Speedway, R&J Motorsports, THC Home Medical Services, T-MAC Racing and Yamaha of America Racing Engines.  If you or your business would like to become a partner of the So Cal Oval Karters, please call or E-mail Mike Nigh at (805) 857-2595 or mailto:scokart@gmail.com.
2017 So Cal Oval Karters Winners
KT100
March 18 – Wheel2Wheel Raceway – Chris Southern
April 15 – Perris Auto Speedway – Thomas Southern
May 6 – Wheel2Wheel Raceway – Thomas Southern
Open
March 18 – Wheel2Wheel Raceway – Chris Southern
April 15 – Perris Auto Speedway – Dillon Hoffman
May 6 – Wheel2Wheel Raceway – Chris Southern
Senior 4 Cycle
March 18 – Wheel2Wheel – Ronnie Benton
April 15 – Perris Auto Speedway – Ronnie Benton
May 6 – Wheel2Wheel Raceway – Ronnie Benton
F200
March 18 – Wheel2Wheel Raceway – Steve Juillerat
April 15 – Perris Auto Speedway – Steve Juillerat
May 6 – Wheel2Wheel Raceway – Norm Reynolds
Junior 1
April 15 – Perris Auto Speedway – Drake Cardey
Junior/Junior
March 18 – Wheel2Wheel Raceway – Kailana Franklin
2017 So Cal Oval Karters 2017 Schedule
June 10 – Perris Auto Speedway (road course)
July 15 – Wheel2Wheel
August 5 – The Grand Arena at Industry Hills
August 12 – Perris Auto Speedway
September 9 – Wheel2Wheel
September 30 – Perris Auto Speedway
October 14 – Wheel2Wheel
November 4 – Perris Auto Speedway
Please follow and like us: