Superkarts! USA Returns to CalSpeed Karting Center
California ProKart Challenge travels back to Fontana facility after seven year absence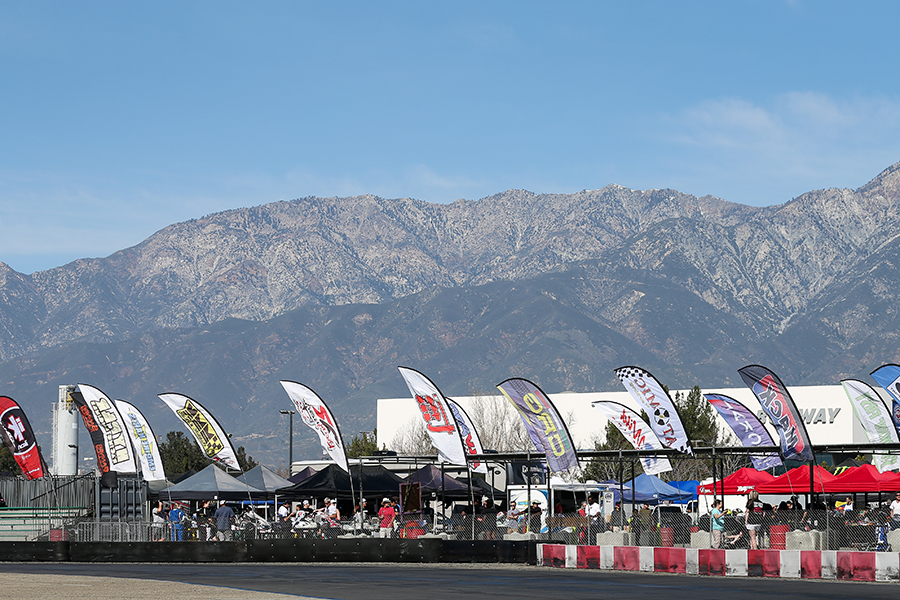 The California ProKart Challenge returns to the CalSpeed Karting Center for the first time since 2010 (Photo: DromoPhotos.com)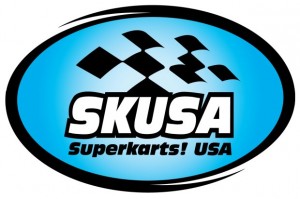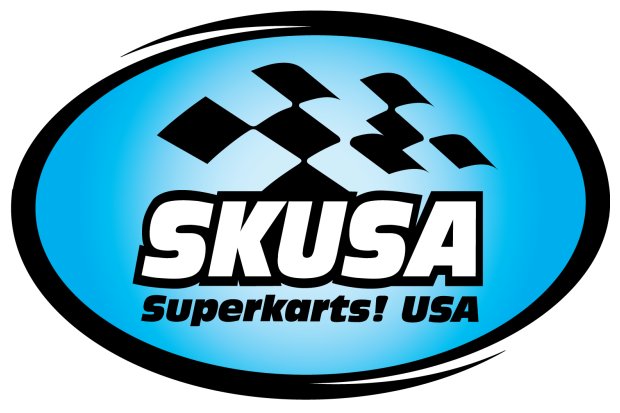 The California ProKart Challenge is set to resume its 2017 championship chase, having taken the month of May off for the running of the Superkarts! USA Pro Tour SpringNationals. The SKUSA flagship regional program is adding another circuit as part of their flashback tour, traveling to the CalSpeed Karting Center in Fontana, California on June 2-3. This year, the CalSpeed race will be the third stop of the championship chase, with a number of drivers in solid position after the first two events. The CalSpeed facility has become a major fixture in southern California karting over the last decade, and the 3/4-mile 'Grande' layout is the proposed course for the event. This will be the first time the program has visited the circuit – located just outside the Auto Club Speedway – since the 2010 season. A number of current California PKC karters were part of that January 2010 event, which kicked off that season's schedule.
Among those winning at the last California ProKart Challenge event at CalSpeed in 2010 was Billy Musgrave. A relatively new driver to karting, Musgrave won S2 then. Now seven years later, the three-time series champion leads the Vemme Kart S1 Pro Stock Honda standings. Two for two in 2017 is Musgrave, holding a 60-point lead over Hunter Pickett, with Matias Podboj in third. Musgrave will be hard to beat at what is considered his home track. Nicky Hays was eight years old when California PKC was last at CalSpeed. Hays, the defending Formula Works/CompKart X30 Senior series champion and Round One winner, maintains a healthy point lead after placing on the podium once again at the Streets of Willow. A number of drivers need to put in a solid day of racing to close up the gap, including Andrick Zeen and Michael Avansino.
Jason Pettit added to his championship lead in the Mad Old Nut/Mad Croc USA S2 Semi-Pro Stock Honda division with his first series win at Streets of Willow. Pettit holds a sizable advantage over recent Round One and SKUSA Pro Tour winner Kyle Wick. Aaron Aguirre sits third, looking to add to his one podium thus far. Two different drivers have stood on top of the Nash Motorsportz S3 Novice Stock Honda podium this season. Anthony Fontana and Zach Pettinicchi each have a win to their credit. However, Fontana holds a big point lead thanks to a runner-up finish in Willow Springs. Pettinicchi needs another victory to close the gap.
The 2017 streak is at three wins for Jess Peterson. The longtime SKUSA racer drove to his first California PKC victory in the Phil Giebler Racing X30 Master class at Streets of Willow, backing it up with two triumphs at the SKUSA Pro Tour SpringNationals. Peterson resumes his championship chase, leading Nick de Graaf and Luke Vasquez in the California PKC standings. Rob Logan has a number of wins in the series, but to date, no championship. His bid continues in the Mike Manning Karting S4 Master Stock Honda division, entering CalSpeed with a near 100-point advantage thanks to his runner-up finish in Buttonwillow and victory last month. Vivek Tandon and Nick George lead the challengers. John Crow's two straight wins have him as the driver to beat in the Musgrave Racing Company S4 Super Master Stock Honda category. His point lead is only 70 markers ahead of Streets of Lancaster victor Jonathon Allen, with Darrell Tunnell in third despite not reaching the podium after two rounds.
It is a near perfect score for Trey Brown in the Ryan Perry Motorsport X30 Junior standings. Brown has won all six racing sessions on the season, including the four heat races and two main events. The two qualifying sessions and fast lap honors are what is keeping him from a perfect score after two rounds. Jace Denmark-Gessel and Tomas Mejia are the top challengers, needing to knock Brown off the top of the mountain in Fontana. Jacopo Pizzinato remains the lone competitor in the Rolison Performance Group S5 Junior Stock Honda category after two rounds of racing.
A first series victory for Jonathon Portz has propelled him to the top of the Outsource Utility Contractor Corporation Mini Swift standings. His lead after a victory in Willow Springs is 80 points ahead of Daniel Inzunza, with Dustin Salaverria in third. Enzo Deligny has yet to reach the top step of the podium in 2017, but leads the PKS Kart Supplies Micro Swift championship chase. Two trips to the steps with a runner-up and third-place result have him leading by a scant 16 points over Round One winner Stephen Eisert. Logan Toke is a close third, coming off a runner-up finish last month.
Registration remains open for the third round of the California ProKart Challenge with the deadline for online registration for the event set for Monday, May 29 at midnight – with the discounted price of $325 for entry and stamped race tires. Move-in for Round Three of the California PKC begins on Thursday morning, June 1, at 9am – with 'early-bird' registration check-in at the track offered from 3pm to 6pm. On Friday, the California PKC registration desk opens at 7:00am, with the official practice day beginning on track at 9:00am and practice sessions running until 5:00pm. Pit spot reservations are a necessity, and the process is being handled like a SKUSA Pro Tour event. Full information is online if you have not booked your spot yet. Complete race and venue information, along with a tentative weekend schedule, host hotels and on-site camping information, can be found at the California PKC Event Page.
For more information on anything related to Superkarts! USA, please visit the website – www.superkartsusa.com and be sure to follow the Superkarts! USA Facebook page, Twitter and Instagram accounts – or call the SKUSA head office at 951-491-0808.