Top Kart Takes Chassis Lead Following Keystone State Nationals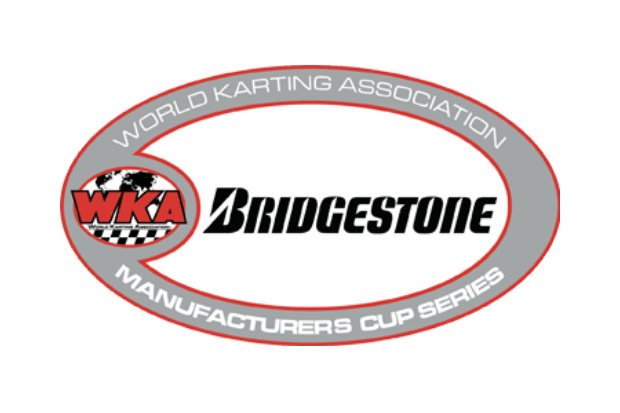 A well rounded effort of 4 different winners in different age categories helped propel Top Kart to the lead in the annual chassis standings on the Bridgestone Manufacturers Cup Series, following the series second event of the season this past weekend at Pittsburgh International Race Complex in Wampum, Pennsylvania.
While Tyler Ferris's win in the Woltjer Racing Engines Pro IAME Junior class was the last of 4 for Top Kart, helping to break the tie with Tony Kart, many in the industry will see the 1 win edge, and point to Dakota Pesek's emotional win in the rain in the Franklinkart.com Yamaha Senior class, honoring his departed father Kevin, as the difference, as the series now heads in the direction of Indiana in July for the TEAM EMPOWER Nationals at New Castle Motorsports Park.
Joining Ferris and Pesek for the Top Kart camp were Pauly Massimino, a winner in the 1st day of action for the Woltjer Racing Engines Pro IAME Junior class, while steady Brandon Lemke took the Day 1 honors in the KartSport North America Pro IAME Senior class.
For Tony Kart, 2 wins were scored, the first coming in the form of Colin Neal's win in the Comet Racing Engines Yamaha Junior class, while Elliott Budzinski scored the Yamaha Junior win on Day 2.
Other teams enjoying multiple success were Energy Chassis, backed by Connor Zilisch's 2 wins on Saturday in the Allison Racing Engines Yamaha Sportsman class, while later taking the IAME USA East Pro Swift Sportsman honors.
Keener Chassis, led by 4 cycle standout Eric Fagan, led the way for 2 wins in the CIK LO206 Senior class, while Mateo Rubio-Luengo also notched 2 wins to help Beniks cause, taking the CRPRACING.com Mini Swift final on Day 1, as well as the Allison Racing Engines Yamaha Sportsman finals on Day 2.
Other drivers notching a victory for their respective chassis's were the following:
Braden Eves: FA
Caleb Gafrarar: Parolin
Ashton Chilton: Nitro
Braden Eves: Kosmic
Here's a look at the updated chassis standings.
Top Kart: 7
Tony Kart: 6
Kosmic: 3
FA: 3
Benik: 2
Comet Eagle: 2
Parolin: 2
Energy: 2
Keener: 2
Comp Kart, TB Kart, and Praga have 1 win apiece.