Four Wins for Top Kart USA in Pittsburgh
Indiana team overcomes weather conditions to earn eleven podiums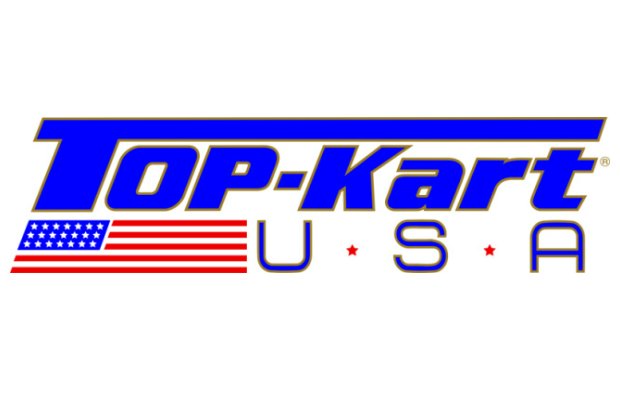 The Top Kart USA team garnered wins and podiums this weekend at round two of the World Karting Association (WKA) Manufacturers Cup at Pittsburgh International Race Complex. Despite the unpredictable weather conditions, the Indiana squad snagged four pole positions, four wins, and eleven podium appearances at the event.
"Our Top Kart team had a very strong weekend at Pittsburgh International Race Complex, showing great effort with four wins between our Junior and Senior categories on the 2017 Twister chassis," says Blake Deister. "The real performance of the go kart is really showing on the National circuit, and we are happy to showcase it at these events!"
Top Kart USA pilot Tyler Ferris kicked off his weekend qualifying on the pole in the Yamaha Junior class on Saturday. He later finished in the third spot in the main event. Timothy Steele earned a solid eighth place finish, and Andrew Patterson scored a top-15 finish in Saturday's main event. On Sunday, Ferris found himself on the podium once again with another third. Patterson improved his results to a seventh place in the final. Pauly Massimino was fast all weekend, but battled with bad luck in the Yamaha Junior class, unable to finish either main event.
In Yamaha Senior, Top Kart USA dominated the podium both days of the event. On Saturday, Dakota Pesek and Alexander Kardashian earned silver and bronze in the competitive field. Teammate Derek Hughes scored a fifth place finish, with Carter Pease following close behind in eighth. Cayla Chapman and Nate Dean both earned top-15 finishes in Saturday's final. On Sunday, Kardashian qualified at the top of the charts. Pesek snagged the win in the final, with Kardashian following in third. Hughes and Pease earned seventh and eighth place finishes, finishing off their weekend with a set of strong results.
In Pro Swift, Brewer Davis scored a pair of top-15 finishes for the weekend. Teammate Owen Mahle, unable to run on Saturday, earned a seventh place in Sunday's final.
The Top Kart squad captivated the top spot both days in the Pro IAME Junior division. Despite his bad luck in the Yahama Junior category, Pauly Massimino was able to put it all behind him in Pro IAME Junior, taking home the win in the class on Saturday, and a third place finish on Sunday. Teammate Tyler Ferris scored a fourth place finish on Saturday, and stood on top of the podium on Sunday. Madison Campeau earned a fifth place finish in Saturday's main event. Connor Ferris scored ninth and 11th place finishes for the weekend. Kaden Wharff was a frontrunner all weekend, earning the pole position in Sunday's qualifying run, but was unable to finish either main event.
In Pro IAME Senior, Brandon Lemke took home the win on Saturday's final. He set the pace in Sunday's qualifying, and crossed the line in fourth place later in the final. Alexander Kardashian joined his teammate on the podium on Saturday with a third place finish. He improved on Sunday, scoring second in the final, his fourth podium appearance of the weekend. Abby McLaughlin posted a 13th and a ninth place finish in the weekend's main events. Jonathan Yobbagy scored two top-15 finishes  in the finals.
"With dry weather for Saturday's race day and rain on Sunday, we were able to pull through with two wins each day," says Bill McLaughlin Jr. "We are very proud of all of our drivers efforts in all classes. We are happy to walk away from the weekend with strong results and many positives. We are ready to head onto our next event with even more momentum."
About Top Kart USA – Top Kart USA is located in Indianapolis, Indiana and is a distributor for the Top Kart product line. Housing a national level race team and competing in the World Karting Association and SuperKarts! USA programs as well as throughout the regional level in the Midwest, Top Kart USA is continuing to evolve and develop Top Kart dealerships throughout the United States. Supported by Top Kart importer Grand Products, Top Kart USA is owned and operated by McLaughlin Motorsports.