Allison Racing Engines Scores Victories at SKUSA SpringNationals
Engine service center sweeps wins in X30 Senior and Micro Swift categories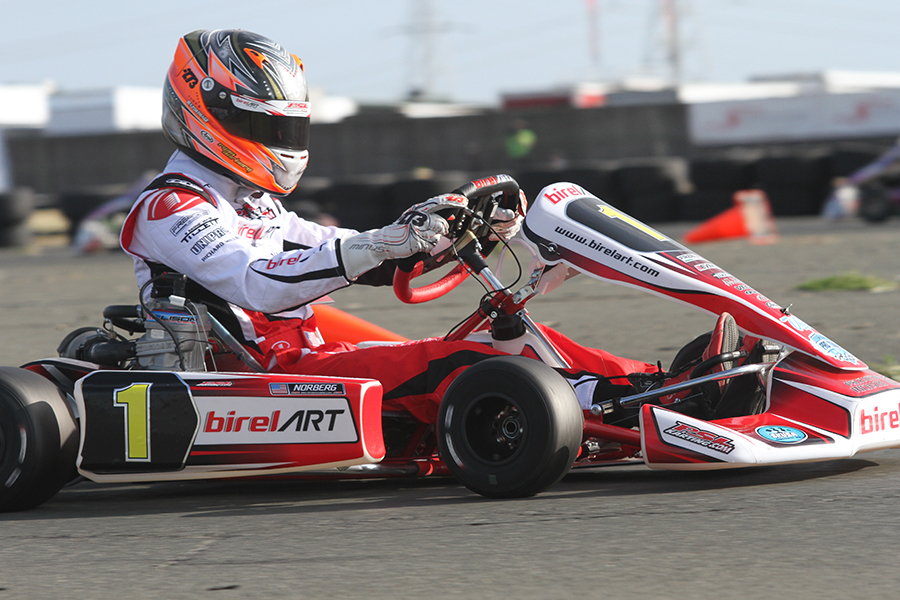 Ryan Norberg drove to his fourth career SKUSA Pro Tour victory - powered by Allison Racing Engines - in X30 Senior (Photo: eKartingNews.com)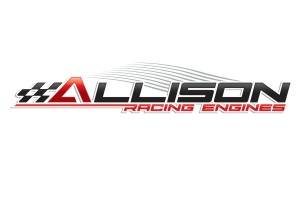 It was a very successful trip out west for the Allison Racing Engines (ARE) operation. One of the prominent engine service centers in the North American karting industry, ARE came away with four IAME victories at the Superkarts! USA Pro Tour SpringNationals at the Simraceway Performance Karting Center in Sonoma, California. Two victories came in the hotly-contested X30 Senior division with the other two triumphs in the youngest division, the Micro Swift category.
Ryan Norberg and Braden Eves have been with Allison Racing Engines since the beginning. The two were able to score SKUSA SpringNationals victories a year ago in Phoenix, repeating as winners this year in Sonoma. 2016 SKUSA Pro Tour champion Norberg is working to defend his title, and victory in Round Three aboard his Allison Racing Engines powered Birel ART helped his cause. ARE went 1-2 in the X30 Senior main event with Norberg's PSL teammate Marjin Kremers placing runner-up. Sunday was an exciting Final with a number of ARE drivers in contention. On the final circuit, Vemme Kart driver Braden Eves emerged as the leader, taking the checkered flag first for his second career SKUSA Pro Tour victory. His win gave ARE the sweep in the X30 Senior division.
Two other victories for Allison Racing Engines came in the Micro Swift category by one driver. Sebastian Ng drove his way forward both days to claim victory on the final lap with ARE power. Saturday, Sebastian advanced from 12th in qualifying to earn the Round Three triumph. Sebastian put in a similar performance in Round Four, stealing the victory with a last lap, last corner maneuver for his third career SKUSA Pro Tour main event win.
Allison Racing Engines showed well in the Mini Swift category with Connor Zilisch driving to a top-five finish. Zilisch drove to the provisional runner-up spot on Saturday, but was removed for incorrect tech sheet information. He bounced back to battle for the victory on Sunday, missing out on the podium by one position.
"A number of Allison Racing Engines drivers did very well in Sonoma," stated ARE owner Brandon Jenkins. "Four victories were the highlight from the weekend of course. Working with the many drivers we support is the true highlight, and the reason for the many hours of preparation we put into each and every engine. Thank you to Matt Riddle for his continued efforts, along with all the drivers, teams mechanics and parents that help make Allison Racing Engines what it is."
Allison Racing Engines is ready for more events in 2017, set to make the trip to Pittsburgh International Race Complex for the WKA Manufacturers Cup Series (May 19-21) and the United States Pro Kart Series (June 2-4). Anyone interested in working with the Allison Racing Engines company moving forward are asked to contact Brandon Jenkins via email AllisonRE@yahoo.com or call 317-522-7111. Allison Racing Engines services all major engine brands, including IAME, Vortex, Yamaha, and other 2-cycle engines. Visit www.allisonre.com or find them on Facebook.