Southern's Win Two So Cal Oval Karter Mains in Victorville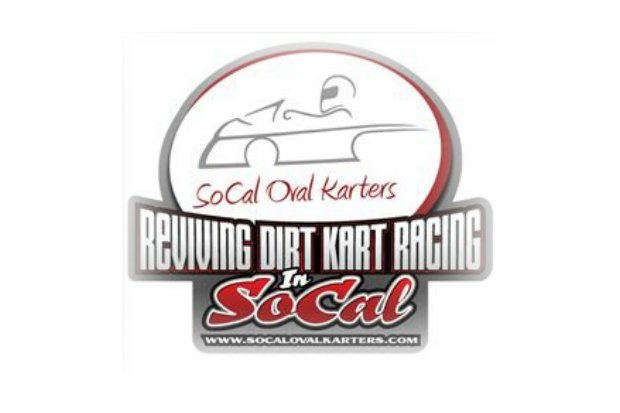 The Hesperia father and son combo of Chris and Thomas Southern each won main events when the So Cal Oval Karters visited Wheel2Wheel Raceway on the San Bernardino County Fairgrounds in Victorville last Saturday night.  Other class winner on the night were Ronnie Benton and Norm Reynolds.
Thomas Southern made it two wins in a row in the KT100's when he bested his dad, Art Klein of Las Vegas and Ted Marshall in the main.  Thus far the Southern's have won every KT100 main this year with Thomas taking two and Chris one.
Not to be outdone by his son, Chris Southern showed the competition the fast way around the track in the Open Class.  Brad Berg was second across the line in the in the main followed by Fountain Valley veteran Scott Bohle.  The win gives Chris Southern two of the three Open Class main event wins this year including both at Wheel2Wheel.
San Diego's Ronnie Benton made it three straight wins to open the season in the Senior 4 Cycle class.  Bonita's Matt Martis made his season debut and chased Benton home in second with Brandon Head third.
Rounding out the SCOK portion of the show was the F200's.  Past Open class regular Norm Reynolds of San Marco made his first appearance of the year and ended the winning streak of 2016 class champion Steve Juillerat of Whittier.  Juillerat crossed the line second behind Reynolds with Menifee's Don Amigliore third.
Up next for the SCOK will be its only road race of 2017 at Perris Auto Speedway on June 10th.  The challenging twisting and winding course will be cut into the infield of the famous Riverside County speed plant.
The So Cal Oval Karters would like to thank the following sponsors for helping make the championship series possible.  Burris Racing, Cory Kruseman Sprint Car Driving School, Hubcapmike.com, Perris Auto Speedway, R&J Motorsports, THC Home Medical Services, T-MAC Racing and Yamaha of America Racing Engines.  If you or your business would like to become a partner of the So Cal Oval Karters, please call or E-mail Mike Nigh at (805) 857-2595 or mailto:scokart@gmail.com.
2017 So Cal Oval Karters Winners
KT100
March 18 – Wheel2Wheel Raceway – Chris Southern
April 15 – Perris Auto Speedway – Thomas Southern
May 6 – Wheel2Wheel Raceway – Thomas Southern
Open
March 18 – Wheel2Wheel Raceway – Chris Southern
April 15 – Perris Auto Speedway – Dillon Hoffman
May 6 – Wheel2Wheel Raceway – Chris Southern
Senior 4 Cycle
March 18 – Wheel2Wheel – Ronnie Benton
April 15 – Perris Auto Speedway – Ronnie Benton
May 6 – Wheel2Wheel Raceway – Ronnie Benton
F200
March 18 – Wheel2Wheel Raceway – Steve Juillerat
April 15 – Perris Auto Speedway – Steve Juillerat
May 6 – Wheel2Wheel Raceway – Norm Reynolds
Junior 1
April 15 – Perris Auto Speedway – Drake Cardey
Junior/Junior
March 18 – Wheel2Wheel Raceway – Kailana Franklin
2017 So Cal Oval Karters 2017 Schedule
June 10 – Perris Auto Speedway (road course)
July 15 – Wheel2Wheel
August 5 – The Grand Arena at Industry Hills
August 12 – Perris Auto Speedway
September 9 – Wheel2Wheel
September 30 – Perris Auto Speedway
October 14 – Wheel2Wheel
November 4 – Perris Auto Speedway