Apex Predator Driver Development Announces Release of First Major Publication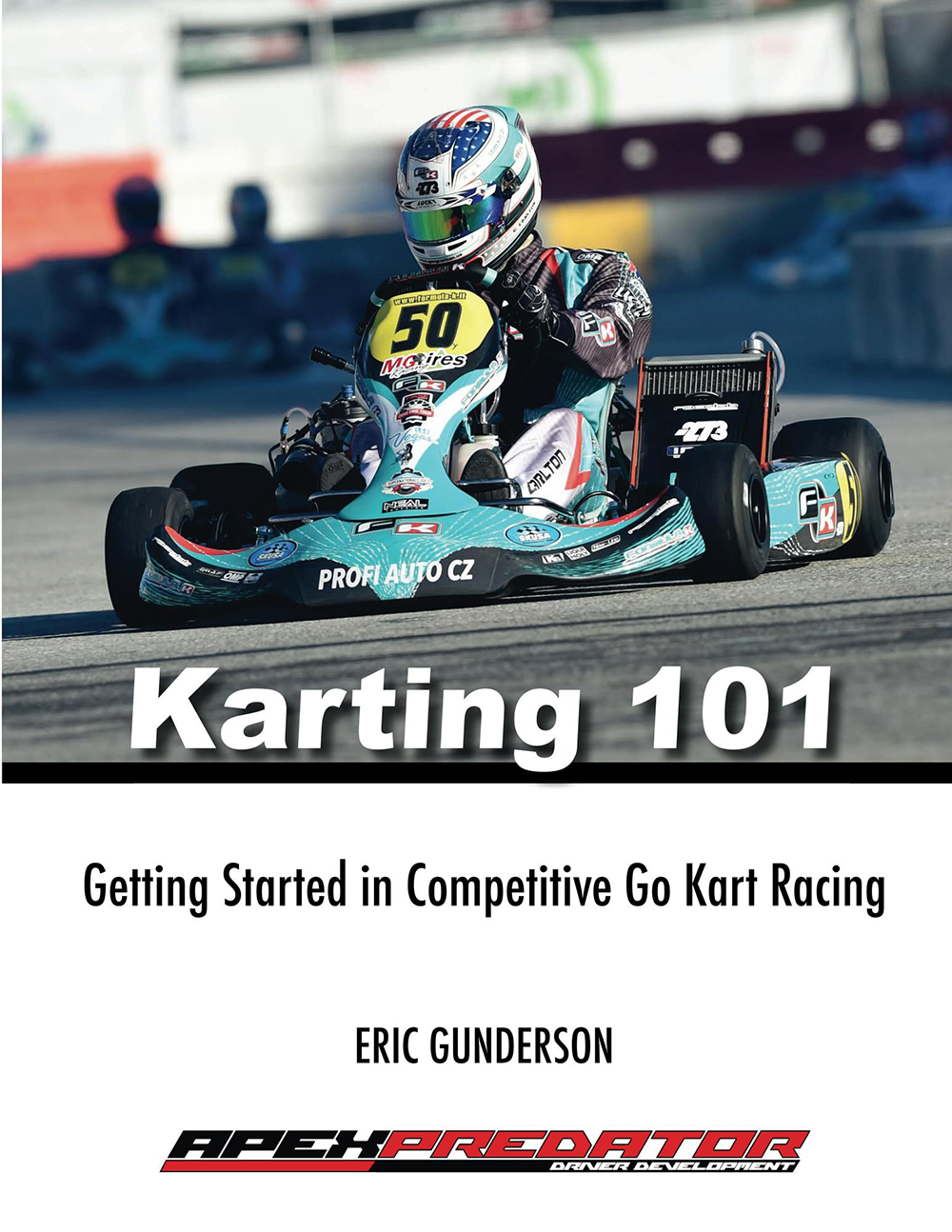 Apex Predator Driver Development is excited to announce the release of "Karting 101: Getting Started in Competitive Go Kart Racing." Written by longtime racer and national karting champion Eric Gunderson, "Karting 101" provides newcomers to karting with a comprehensive overview of the sport, and gives them the information necessary to begin their first foray into karting.
"I am beyond thrilled to be able to announce the release of this book to the karting community," stated Gunderson. "This project began in response to a very obvious disparity between current karters and the general public in regards to their understanding of the sport. "Karting 101" provides the information a complete newbie to karting needs begin to begin to get involved in the sport."
Within the 100 pages of "Karting 101," Gunderson lays out the various elements present within the sport of karting that are important to understand as a new racer. From the basics of kart chassis dynamics, different types of kart racing, engine packages, and even tips on how to get started in karting, "Karting 101" covers the sport in a thorough yet accessible manner. Each section is accompanied by full color images by industry-leading karting photographers, to further educate and engage the reader.
As the book was developed, several key members of the karting community stepped forward to provide assistance and guidance to enhance the book. "In particular, the advice and input from the teams at Comet Kart Sales, On Track Promotions, Kart Pulse, and The Colorado Karting Tour were instrumental in seeing this project to completion," stated Gunderson. "I want to thank each of these organizations for taking the time to learn about this project, and provide input through the book's development."
"Karting 101" is now available on Amazon through their Create Space publishing subsidiary. To order your copy now, visit Amazon Online
About Apex Predator Driver Development
Founded by experienced karter and racing driver Eric Gunderson, Apex Predator Driver Development provides professional driver coaching and consultation to racing drivers who want to improve their craft.