Tony Kart: Double Podium in OK Category at Sarno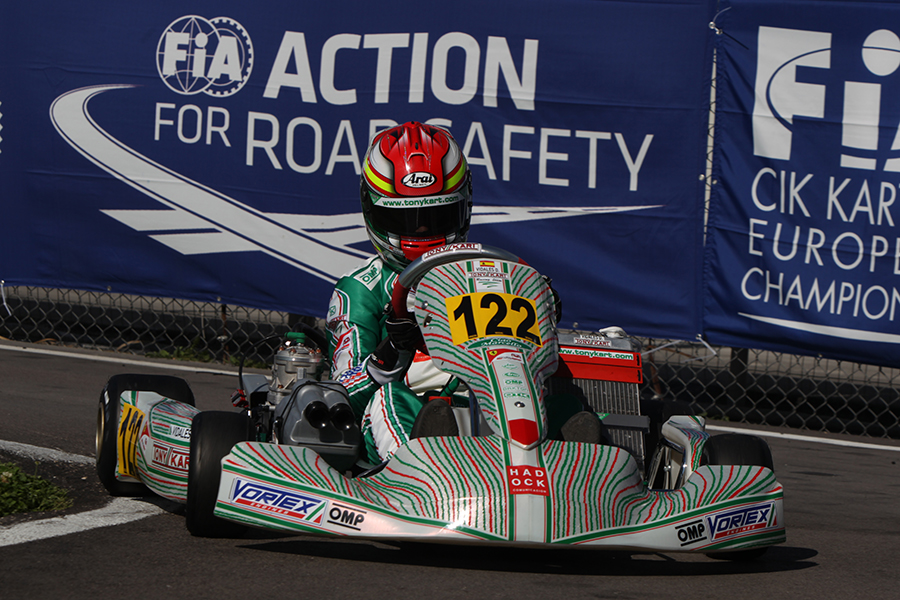 The first round of the European CIK-FIA Championship is filed with a double podium in OK category. On the occasion of the race held at the international Naples circuit, Clément Novalak and David Vidales have always been at the top positions since the heats. In OKJ class Gustafsson finished sixth. In KZ, an injury occurred to Ardigò prevented the champion in charge of competing in the European event.
In OK the series of the results that led us to the final was quite clear with Novalak able of winning two heats, Vidales and Petecof first. In the final (the European Championship's format does not include the pre-finals), both Novalak and Vidales ran a race at the very top with Novalak author of the best lap of the final and only one able to stay in the wake of the Kosmic Kart-Vortex of the winner Pourchaire until the last curve. Vidales fought hardly for the third step of the podium with the former champion Basz, also on Kosmic KartVortex, and won. Hiltbrand got a penalty of ten seconds in the final, after a great comeback, thus missing the opportunity to score points in the championship standings.
Viktor Gustafsson performed positively in OKJ, closed the sequence of heats in twelve position and in the final further climbed the rankings, ending sixth in full points.
Unfortunately, in KZ category the absence of Marco Ardigò, injured during the free practice of Thursday, has moved all responsibility on Luca Corberi and Matteo Viganò. Corberi made a great comeback in the heats, but in the final he had to stop, preventing him from conquering the deserved points. Similar lot also for Viganò, who suffered a penalty, in the final, which made him slip out of the points area.
The next continental round is scheduled on the Belgian Genk circuit, in May (11th-14th), in which occasion we will have KZ and KZ2 on track for the second round. The single-speed categories, OK and OKJ, will face the second European round in June (8th-11th) on the Alonso Spanish circuit