Entries Rolling in for WKA Keystone State Nationals at PittRace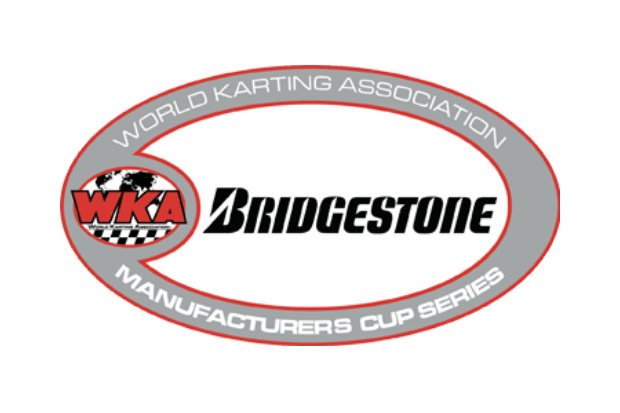 With just 3 weeks until just the second event for the Bridgestone Manufacturers Cup Series, entries are flowing in at a steady pace for the Keystone State Nationals at Pittsburgh International Race Complex in Wampum, Pennsylvania.
The race, slated for May 19-21, will also mark the first race of the Bridgestone Mid Season Shootout, a concept that will encompass 3 tracks, Pittsburgh, the July event at New Castle Motorsports Park in Indiana, culminating with the August race at Wolf Paving Raceway in Dousman, Wisconsin.
8 national classes will resume their battle for their respective 2017 points championships, those classes including;
CIK LO206 Senior
Allison Racing Engines Yamaha Sportsman
Comet Racing Engines Yamaha Junior
FRANKLINKART.com Yamaha Senior
CRPRACING.com Mini Swift
IAME USA East Pro Swift Sportsman
Woltjer Racing Engines Pro IAME Junior
KartSport North America Pro IAME Senior
The Pittsburgh event will also mark the return of the Kid Kart Class, which will be run purely as an exhibition class for the remaining races in 2017.
Also returning will be the purses for the 3 Pro Classes, Pro Swift Sportsman, Pro IAME Junior, and Pro IAME Senior. The weekend's overall champions in Pro Swift Sportsman and Pro IAME Junior will receive a $500 payday, with $250 going to second and a set of Bridgestone Tires going to third. The Pro IAME Senior Overall Weekend Champion will receive a $1,000 payday, with $500 going to second and a set of Bridgestone Tires for third. Additionally, the weekends overall champion will receive an award courtesy of Trinity Karting Group.
In addition to sponsoring a class through their Comet Racing Engines sponsorship, Comet Kart Sales returns as the sponsor of the Fast Time Awards, given out on both race days.
The Pittsburgh facility will also be adorned with the 2016 National Champions Flags, courtesy of New Jersey Sprint Series. And 1 lucky competitor will again go home with a brand new Tillotson Generator.
As mentioned earlier, the Pittsburgh event will serve as Race #1 for the Bridgestone Mid Season Shootout, which is totally separate from the 2017 championship. A drivers best 5 of 6 finishes will be tablualted with the highest point earner in Mini Swift, Pro Swift Sportmsan, Pro IAME Junior, and Pro IAME Senior winning a trip to the October ROK Cup International Final in South Garda, Italy, for classes that utilize Bridgestone Tires. Aside from the cost of travel, all other expenses will be paid.
High point earners in CIK LO206 Senior, Yamaha Sportsman, Yamaha Junior, and Yamaha Senior will receive a set of tires, pit pass, and free entry to the season ending Grand Nationals Ocotber 13-15 at GoPro Motorplex in Mooresville, North Carolina.
Activities for the Keystone State Nationals get underway Friday May 19 with a full day of practice, followed by 2 full race days Saturday and Sunday.
Anyone wishing to reserve parking may contact Buddy Long at the WKA Office at (704) 455-1606, ext112, or at buddy@worldkarting.com.  
To register online for the Keystone State Nationals, CLICK HERE.
To view the Paper Entry/Schedule for the Keystone State Nationals, CLICK HERE.