A Victory and Podiums for Checkered Motorsports at Round 2 of GearUp F-Series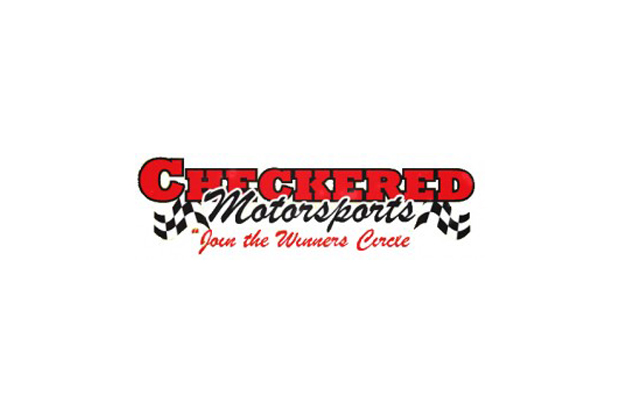 Checkered Motorsports has once again demonstrated their dominance in the GearUp F-Series.  New Jersey Motorsports Park (NJMP) was home to the second round of the F-Series where the 1.2 mile circuit showed great racing under wet conditions.  The Girard, Ohio based operation came home with the overall victory in KZ/ROK Shifter and a pair of runner up results as well.
"The team showed pace across the board," explained team manager Robert Bujdoso. "It's always great to come home with a win and to see our drivers work amongst each other to get better. From a team standpoint, this is crucial for success."
The team's shifter program has continued to see growth with three entries representing the black and yellow colors.  In ROK Shifter, Andrew Bujdoso and Kyle Smith showcased their pace throughout the weekend.  Bujdoso outperformed the KZ power plants to take the overall victory aboard his ROK shifter. Smith who has made his return to the driver's seat, made a move for the second position in the pre-final, but contact forced him to retire early.  Kyle Knecht turned his first laps under raining conditions in the Stock Honda category.  The veteran showcased his experience and claimed a 10th place finish after a clutch failure forced his to start P17.
The Formula Junior class fielded had a total of 22 entries, with 4 of the entries coming from Checkered Motorsports.  Marissa DeGollada, Nicholas Rivers, Gage Rodgers and Alex Yankowski all showed great results in Saturday's action.  Yankowski and Merissa had their best results in Race 3.  Yankowski claimed the victory and posted fastest lap of the race while DeGollada had a solid 11th place finish. Rodgers performed his best results in the final race to finish 5th.   Rivers highlighted his first drive in the wet and was no stranger to these conditions.  Qualifying in P6, Rivers hovered in the Top 5 all weekend.
In the Mini ROK and Micro ROK classes, three drivers represented Checkered Motorsports.  Annie Rhule led the team to come home with a second place overall finish.  Teammate Schrage and Bowman had their best performances in Race 1 with Schrage snatching the 6th spot and   Bowman managing solid 8th.
Ryan Raffa led the team in Formula Tag notching yet another podium result with a second overall finish. Among Raffa, teammates Miles Mahony and Tony Ventura had great pace all weekend in Formula 125 with Mahony edging his teammate to finish 13th.
Owner, Csaba Bujdoso stated, "The team is clicking off all 4 cylinders.  We can't ask for a better group of drivers and mechanics to be along our side.  We're excited to see what is in store for the rest of 2017!"
Checkered Motorsports will be supporting the F-series GearUp Challenge, World Karting Association (WKA), United States Pro Kart Series (USPKS), ROK Cup Midwest, Superkarts USA! (SKUSA) and the Pittsburgh International Race Complex events for the 2017 series. Transportation, arrive and drive opportunities, driver coaching and tech support/data analysis are available. For questions and dealer inquiries please contact: checkeredmotorsports@yahoo.com.
About Checkered Motorsports
Checkered Motorsports was first formed in 2008 owned and operated by Csaba Bujdoso. As the official racing team and importer for PCR karts in addition to GreyHound Racing products, they have proved themselves to be a high caliber racing team. Checkered Motorsports first encountered the PCR product line in 2009 and have gone to win countless championships.  Offering a variety of services from arrive and drive opportunities, kart rentals, and driving coaching; we understand the importance of effectively executing these duties/services. The team focuses to bring a family orientated atmosphere as well as maintaining unparalleled service to their customers.