CTECH Manufacturing Signs Naming Rights Agreement for Road America Motorplex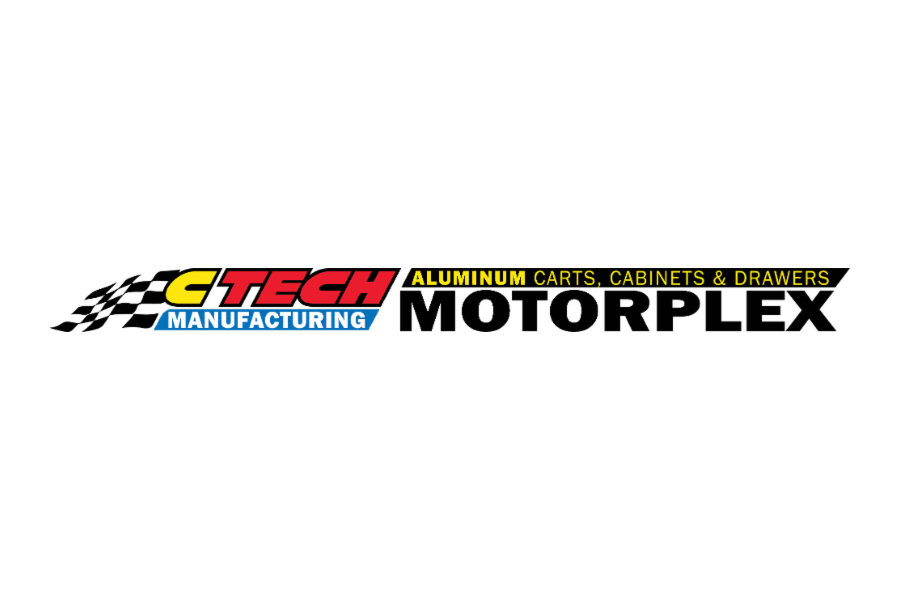 Road America announced today a new partnership with CTECH Manufacturing, the leader in innovative aluminum storage carts, cabinets and drawers in mobile applications, for the naming rights of its renowned Motorplex: a world class, multi-use, multi-configuration one-mile track used by the Road America Karting Club and the Road America Supermoto School. Road America also uses the Motorplex facility for numerous auto manufacturers' new car introductions, ride-and-drive events, driving schools, media and numerous group event based programs. The facility will now be known as the CTECH Manufacturing Motorplex.
The agreement includes official naming rights and other partnership benefits. The CTECH Manufacturing Motorplex brand images will be prominent inside and outside the Motorplex buildings and surrounding track areas within Road America's expansive 640-acre facility. CTECH Manufacturing is also the circuit's official cart and cabinet provider for various structures throughout Road America.
"CTECH fits all of the criteria we set out in finding a naming rights partner for the Motorplex," said Mike Kertscher, Vice President of Business Services for Road America. "Their name and reputation fit the image of what the Motorplex is all about; they are committed to excellence in customer service and the Road America experience; their values mesh with those of Road America and our partners; and they are a company that embraces the racing industry."
CTECH custom designed aluminum carts and cabinets are utilized at various locations around Road America. Providing an opportunity for fans and racers to see firsthand the latest CTECH innovations and exciting products that CTECH has to offer. CTECH will also have an at-track marketing presence during events as part of the naming agreement.
"We chose Road America because it is the perfect facility where our brand can thrive and grow," said Dean Lee, Business Manager / VP for CTECH. "We are already delighted to be the official 'cart and cabinet supplier' for Road America and now we are equally proud to be associated with the Motorplex which further connects our brand with the experience and opportunity that this remarkable facility represents."