Second Number of the CRG Magazine Now Online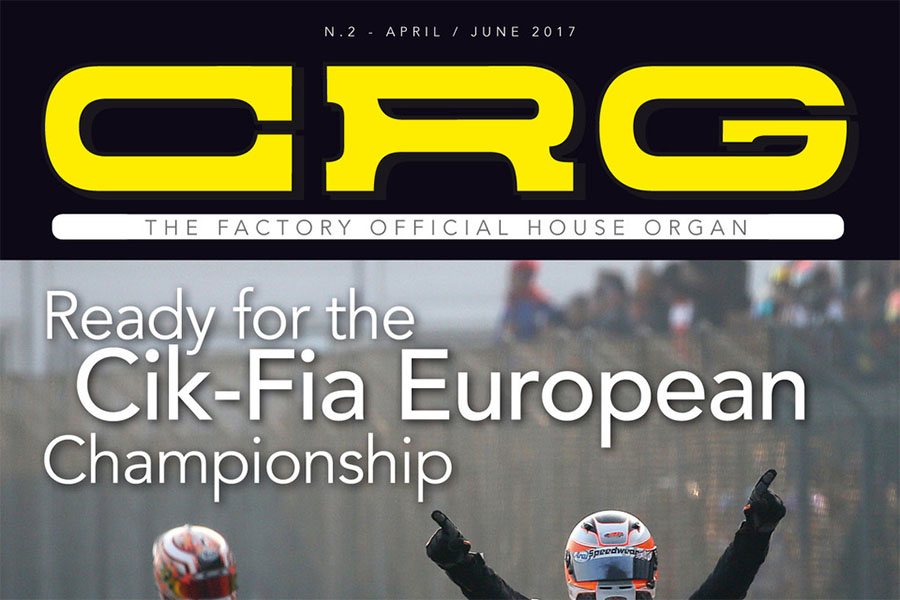 Following the great success of the 1st number of the CRG Magazine published in January, the 2nd Number (April-June) has been published at the eve of the CIK-FIA European Championship by the house organ of the Italian factory.
Among its content, reports of the early season races (WSK, Winter Cup and Margutti Trophy) with complete classifications and exclusive images, driver interviews and a handbook to the CIK-FIA European Championship.
A wide space has also been dedicated to CRG products with Paolo De Conto's testing of the KZ kart, a long interview to Manfred Bradl (manager of CRG importer for Germany Presto) about the German market and several specials on the rental range.
Definitely to be read are the interviews to the works drivers Gillian Henrion, Alessandro and Luca Giardelli and that in which Salvatore and Vincenzo Gatto unveil the secrets behind the success of Gamoto.
Giancarlo Tinini's column about F1 champions that have been racing for CRG will tell us everything about a very young Lewis Hamilton that has been a CRG karting driver from 1999 to 2001.
The CRG Magazine is available, as usual, upon free of charge registration at www.kartcrg.com