1st Annual Yamaha ShootOut Set for CHMS in Norway
Chicago-area facility hosting a one-off event presented by MG Tires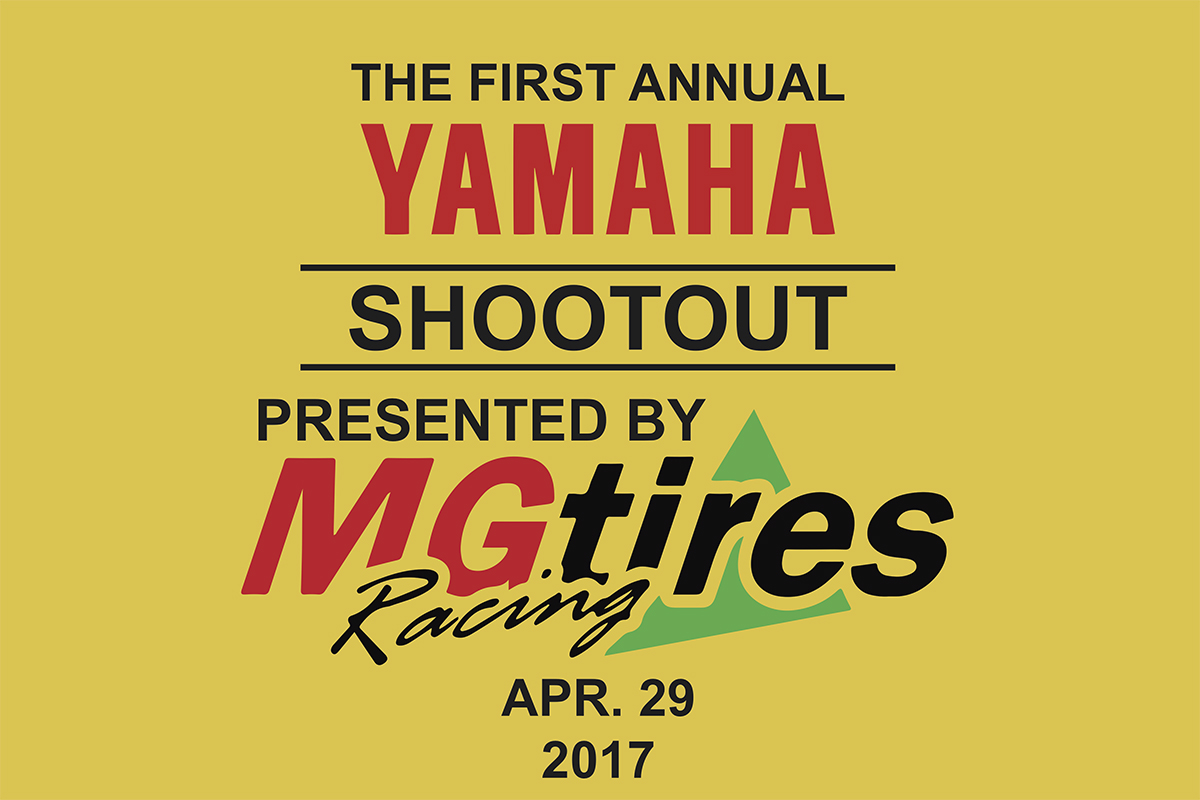 The Concept Haulers Motor Speedway has hosted big events in its history, including Superkarts! USA, World Karting Association, and many others. The Norway, Illinois circuit – located just outside the Chicago metropolitan area – is a unique 12-turn, 7/10-mile course. To help kick off the 2017 season, the facility is hosting the first annual Yamaha ShootOut presented by MG Tires on April 29.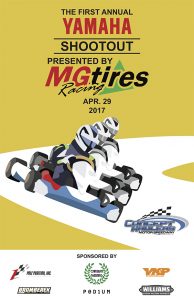 "As the track operator, I feel it's my job to keep the Concept Haulers Motor Speedway on the map," stated Chad Clay of CHMS. "The majority of our racers currently are Briggs 206 and Kid Karts competitors as we are club is about the grassroots level. For years, Yamaha racing was THE grassroots category in our sport. I saw an opportunity to boost the KT100 up again by hosting this race, bringing some exposure to those in the category and those who may not have seen them compete at the top level. It's a grassroots race with inclusive rules geared towards the racer."
The event is set to bring together some of the top drivers around the Midwest area to compete in a one-off Yamaha event in conjunction with the fourth round of the club series championship. Qualifying, including a knockout round, will set the field for the 10-lap Prefinal before the 22-lap main event. Open practice is available on April 28 from 10am to 6pm.
Rules will follow the WKA standards with a few tweaks. MG Red (new or used) will be the spec tire for both Senior and Junior categories. USPKS technical director Rick Jump will oversee the tech inspections while USPKS/Route 66 voice Tim Koyen calls the action over the PA.
A prize package is on the line for the competitors taking part in the first annual event. Clay added, "MG Tires and Eric Jones have been very gracious to offer up multiple sets of tires. Bromberek Racing is putting up six $50 gift certificates for their NEK seats. Some other companies, such as Pole Position Inc., have sponsored the cash purse that currently sits at $1200. Viking Kart Products, Kevin Williams Racing and ChiTown Karting are also major sponsors with the event. With a solid amount of attendance, I am hoping to see our total purse reach $5000!"
The top qualifier, Prefinal and Final winner will receive a cash prize. Random cash prizes will be handed out as well following the event. A minimum of $500 has been guaranteed to the Senior main event winner.
Registration is open at a cost of just $75 ($100 the week of or at the gate). Contact Chad Clay at 815-496-CHMS or visit the Facebook Event Page.