Race Report: KPX Karting Championship – Prairie City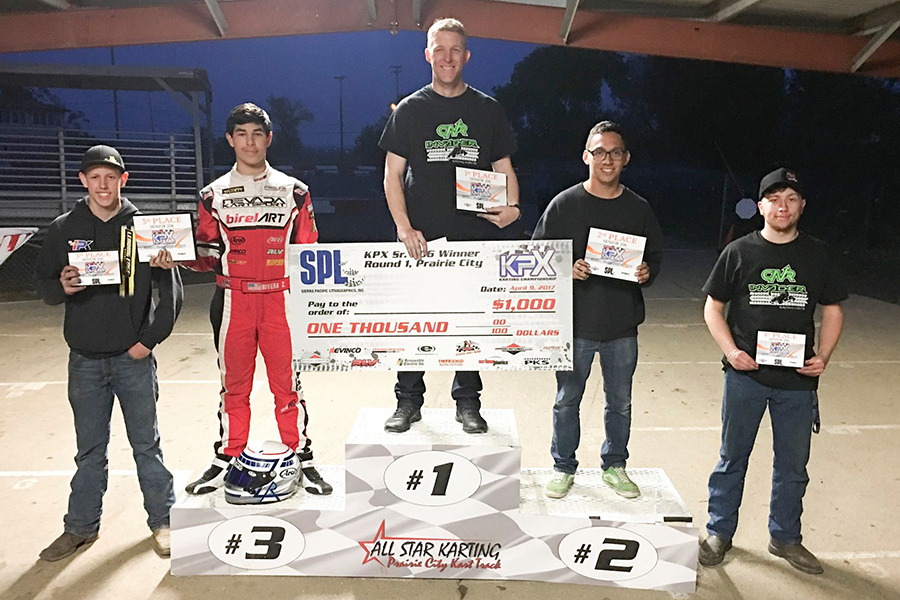 Briggs 206 Senior podium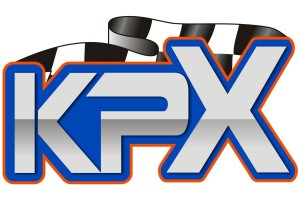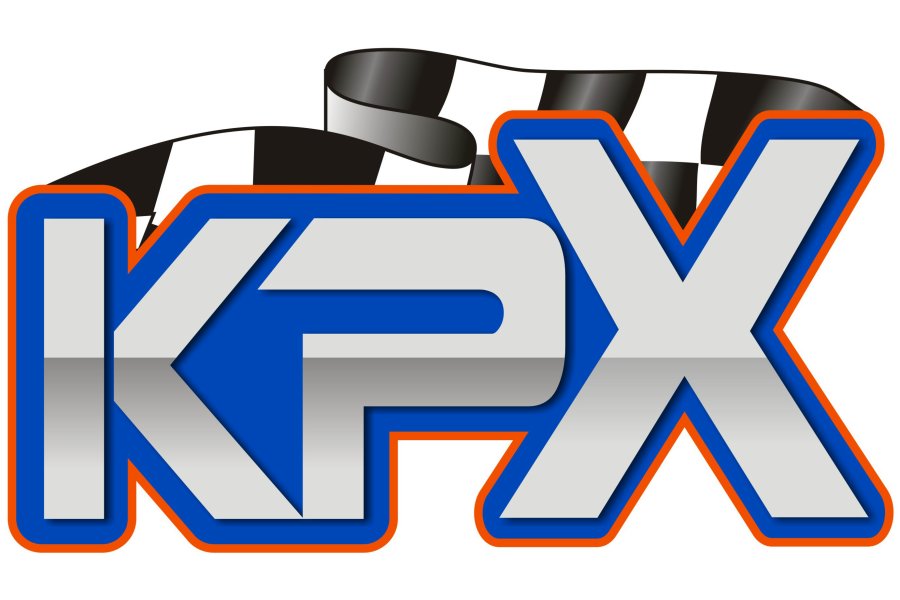 The start of this year's KPX Karting Championship took place in Prairie City, CA at their beautiful All Star Karting facility. The track layout was the famous thirteen turn 'Grand Prix' configuration. Round one of the KPX Karting Championship powered by Briggs & Stratton Racing posted record numbers with a total of 119 entries. The Kid Kart class came to their first KPX event showing promise with nine entries including a mixture of Comer and Honda motors. World Formula had a total of eight entries. The remaining bulk of the entries accounted for were Briggs 206 power plants. As KPX invaded Prairie City OHV Park, the sight of endless trailers and cars that filled the paddock all the way to the overflow parking lot down the street was something to see in its own.
People started arriving from Thursday night on with the paddock almost full by Friday night. Saturday had a packed practice schedule with 80-90 karts ready to test. Lots of rain mid-day put a small damper on the practice day but that did not stop the racers from getting in some great practice time with KPX and Prairie Cities prompt action.
The skies cleared for Sunday's race day with a packed schedule including 10 different race groups. KPX race director Jeff Sakowicz and tech director Dan Pellizzari got the expectations and information out in a timely manner. As per requested, KPX went in conjunction with Prairie City Kart Club and included three extra race groups of TaG classes which bumped the total number of race entries for the day well over the 150 mark.
KPX has brought back the popular split of the PKS sponsored Junior 1 206 class as asked for by the racers. The class is running for championship points as one category, yet it is split based on lap times. As always the fastest individuals from the "Novice" group will have a chance to move up to the "A" group depending on entries. Last year's Jr. 1 206 champion Kai Sorensen found himself right back to the front dominating the class all day long. Sweeping the day and completing his fifth win in a row in the KPX Karting Championship. Not far behind him coming on strong and holding their own was the duo of Stephen Eisert and Eli Mays. They put on a show working together to push forward and retain their P2 and P3 finishing spots. Trailing a couple seconds behind them was Cole Gamma in fourth and Ethan Nascimento in fifth.
The Masters 206 – sponsored by Renewable Electric – group has shown steady growth showing up with 21 entries. First through fifth were only separated by about a tenth of a second during qualifying. Mike Smith came out on top with a fast time. Jonathan Pinten and Smith put on a show all day up front for the top two positions. These guys passed each other multiple times but in the end, Pinten had the final move to take the win leaving Smith in second. About five seconds back was a small pack of five karts putting on their own show. Third place went to Jack Arluck with Mat Kattanek in fourth and Brian Rivera rounding out the top-five.
KPX is working to grow the World Formula categories and added a medium class at the request of the racers – with support from Fastech and RLV. Blake Milton ceased pole with a 48.716. Milton, Andrew Kemp, and Nick Grossi put on a fast paced show all day long. In the end, Grossi found a way to win the whole thing. The heavy class had five entries with Steven Taylor continuing his domination, earning the pole position and finishing it by picking up the win.
Not a big surprise too many the Senior 206 class presented by Sierra Pacific Lithographics had a massive first race showing with 31 entries jam packed with all the best talent around. A lot of talk was going around the paddock on how this class would turnout after a last minute $1,000 was put on the line to win. "The senior class showed professionalism throughout the whole day even when something as crazy as $1,000 gets thrown into the mix" said KPX Director Chris Rossi. Jess Peterson started and finished the day exactly where he wanted to be. Qualifying P1 with a 49.686, then stayed on top to take home $1,000. Last year's Senior 206 champion David Vasquez finished second, not making it easy on Peterson as he pushed him across the finish line. Young Zac Rivera shows that he can hang with the big dogs finishing third. Pulling double duty didn't stop Nick Grossi from finishing fourth, while rounding out the fifth spot was Branden Benedix.
After many parents requests the addition of a Kid Kart class into the series and backers like Honda the idea was turned into a reality. Josh Garwood went up and beyond to make it all happen for these young racers. The class consists of two engine packages where they run together but are scored separate. The Honda class had five entries. After a lot of practice Mason Garwood swept the weekend in style. Casey Moyer finished second with Brody Budelli in third. The Comer class had four entries. Alex Rantala battled off the competition to take home the win ahead of Brenden Choi and Hunter Ford.
The class of the weekend was the highly talented class of the Briggs & Stratton sponsored Junior 2 206, welcoming 31 entries. Tomas Mejia started out with a bang putting his kart on the pole position with a 49.296. In the heat race, the top seven guys were all within striking distance to take the win. Mejia got shuffled back to P3 with Oliver Calvo taking the win ahead of Matthew Winfrey. Mejia came charging in the main to take the victory with Calvo right there for second. Dominic Gordon was third with Winfrey falling to fourth ahead of Garrette Randolph Jr.
Overall the race weekend went well with a huge showing. KPX officials are already taking action to accommodate procedures to make their next event an even bigger success. KPX Director Kenny Manchester said, "We have a lot of work to do to make sure each event is a success, with every event we learn something and take it back to the drawing board. Without all of the racers, volunteers and tracks such as Prairie City none of this would be possible. Thank you all!"
Round 2 of the KPX Karting Championship will take place May 27 and 28 at the Fresno Fairgrounds. There is a practice race weekend on their temporary circuit scheduled for April 30.