IAME Swift Future Stars Race Featured in Little 600 NASCAR Stars Event on May 23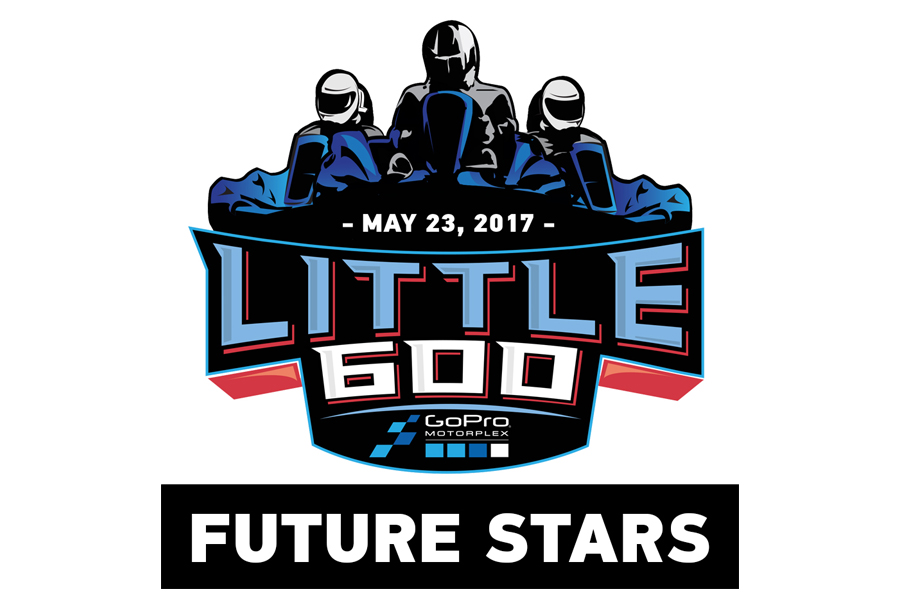 Announced last Thursday, GoPro Motorplex in Mooresville, N.C. will again host their popular 4th Annual Little 600 free fan event, Tuesday night, May 23, featuring popular NASCAR drivers competing in the facility's fleet of rental karts.
Returning as a featured event during the Little 600, the Future Stars race gives IAME Swift division karters their chance in the spotlight during a 12-lap race. By including the youngest of racing's future stars into the popular NASCAR star event, it creates the opportunity to spotlight the young talent within the IAME Swift division. The Future Stars race provides a huge stage for these young karters to compete on in front of some of the sport's biggest names.
IAME Swift Future Stars Race Format, May 23:
Event Schedule:
5:00 p.m.: Open Practice (30 minutes)
5:45 p.m.: Qualifying (6 minutes)
7:15 p.m.: Final (12 laps)
Rules:
IAME Swift: DRIVER AGE: 8-12. CHASSIS: Cadet or Standard. ENGINE: IAME Mini Swift. FUEL: Sunoco 110 at GoPro Motorplex. WEIGHT: 245 lbs. TIRE: MG HZ 4.50 front and rear. SPEC OILS: Maxima 927, Redline, Motul Kart Grand Prix. *Stock IAME Air Box required. *Rain hoods are allowed in wet weather conditions only. *Per current WKA Man. Cup Rules. *Must attain age of 8 years old.
Registration:
Entry Fee: $35
The Future Stars race field will be capped at 32 entries.
Competitors can pre-register in advance using: http://www.njuko.net/little600fs/select_competition
Prizes:
In addition to the opportunity to compete in front of some of the sport's biggest names, the top-three competitors from the final race will receive trophies during a special victory lane celebration.
EVENT DETAILS: The Little 600, May 23
WHAT: 4th Annual Little 600 fan event featuring popular NASCAR drivers competing in go-karts
WHEN: Tuesday, May 23, 2017  |  5:00 p.m.- 9:00 p.m.  |  Rain or shine!
WHERE: GoPro Motorplex, 130 Motorplex Drive Mooresville, NC
COST: FREE Admission, Parking Fee: $10/per car load
VIP: Upgrade for just $65 to exclusive VIP package, http://www.njuko.net/vippass/select_competition
DETAILS: gopromotorplex.com/Little600
About GoPro Motorplex:
Let's go karting! Located in Mooresville, NC, GoPro Motorplex is an outdoor, 0.7-mile, 11-turn karting facility open to the public seven days a week, year-round featuring Adult Karts (Ages 16+) available for rent that reach speeds up to 55 mph. GoPro Motorplex can also accommodate group events and corporate team building outings. Additionally, the facility hosts some of the largest professional touring karting series races in the country, making GoPro Motorplex the premier source for all things karting at every level of the sport. For more information on GoPro Motorplex, please visit gopromotorplex.com or follow us on Facebook, Twitter and Instagram. Join the conversation by using #Little600 or #Letsgokarting.