CES Season Opener Set for Gateway Motorsports Park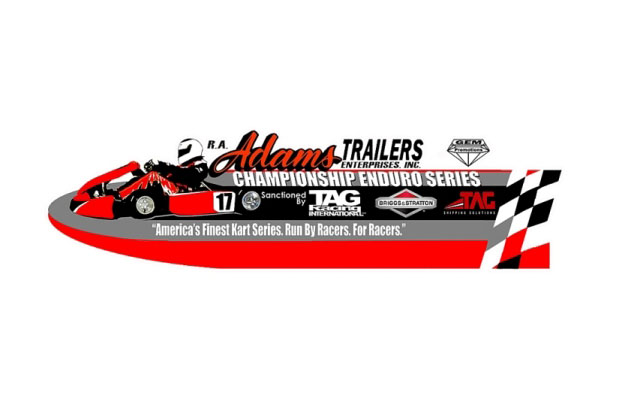 The RA Adams Enterprises "Championship Enduro Series", sanctioned by TAG Racing International, and produced by GEM Promotions returns to the track at Gateway Motorsports Park in Madison Illinois for what promises to be one of the most anticipated events in the Midwest this season.
Produced and presented by GEM Promotions, the race weekend at Gateway Motorsports Park truly offers something for everyone with a full set of sprint classes in addition to the traditional Laydown and Enduro classes. KPV\HPV's, KT100's, TAG's, LO206's, Clones and Shifters will be joining in the fun the weekend of May 13th and May 14th on the 1.6 mile Illinois based track.
Why is this one of the most anticipated events? Well, here are just a few reasons
$25 DISCOUNT FOR PRE-ENTRY: –The Online pre-entry deadline for this event is May 8th  On-Line entry's available at http://msreg.com/Gateway2017 And the Post mark pre-entry deadline for this event is May 1st.  Drivers opting to enter early will save $25 per entry.
RACE FORMAT:– BRIGGS ANIMAL the LO206 and Ignite CLASSES — Briggs Animal Classes will run two 15min races each day instead of the single 25min race format. This will change their Season point's structure to a best 18 of 22 races. The classes participating in this race format are: Animal JR –Briggs 206 JR. — Animal 360 — Briggs 206 SR —Sprint Briggs Animal—Ignite 206 Sr — Ignite 206 Sr
DETAILS & INFORMATION: –Move in, Pre Tech, Registration & camping available Starting
Friday May 12th — 5pm to 10pm — Saturday May 13th will start with 4-hours of practice prior to racing   With close racing, an abundance of track time, cool online features, a great atmosphere and a fantastic track offering modern facilities with camping there is no better time to come road racing.  Join in the discussion, ask questions and find all the forms or other information you might need on our Gateway event discussion thread:  https://www.facebook.com/CESkarting/
Margay Ignite LO 206 : –As part of this event the Margay Ignite LO 206 Jr. and Senior classes will join us as part of the CES Series for the 2017 season. With Sponsorship from Margay the Ignite LO 206 will have Factory support for most of the CES Race Events. Margay will also offer Arrive and Drive for select CES events Information will be available at  http://www.margay.com
MEMBERSHIP:–Remember to send in your Membership forms to retain your personal race number.
Hit the link below for the fillable form
http://championshipenduro.com/assets/2017_tag_ces_membership_application.pdf
TIMING RESULTS BROADCAST "LIVE" ONLINE
The race at Gateway will also see the continuation of our partnership with RACE Monitor
http://www.race-monitor.com/  We will be working to provide live, as it happens coverage of results. These live results will be available to view via the www.tagracing.net  and www.championshipenduro.com  websites as well as on your Smartphone.
GARAGE RENTALS:–Will be available on a First come First serve Basis to Reserve a garage
E-Mail or Call Dave At gempro01@gmail.com or 1-847-395-1124