Double Podium and Victory for Maranello Kart and Cavalieri at the Spanish Championship in Recas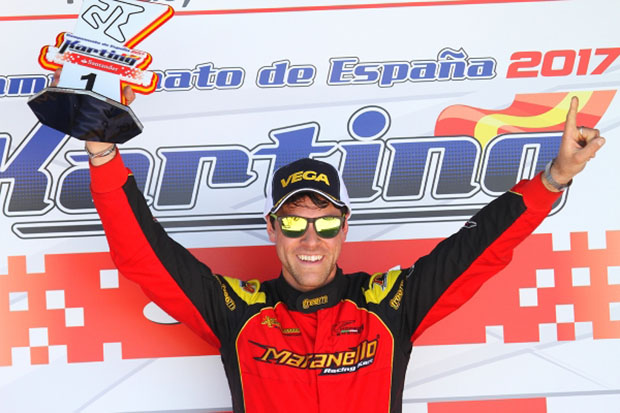 Alberto Cavalieri has been among the main protagonists of the Spanish Championship opener at the Kartodrome of Recas. Podium for him in Race-1 and victory in Race-2.
Maranello Kart put in a great performance in Recas at the first round of the Spanish Championship. Alberto Cavalieri has been in fact among the protagonists of KZ2 on Maranello since the beginning and claimed a spectacular win in Race-2 after the podium  in Race-1.
Maranello Kart and Alberto Cavalieri have been among the main interpreters of the Spanish Championship opener. The first of the five rounds of the season has been held in the weekend of April 2nd at the Kartodrome of Recas (Toledo). Following the fifth time in qualifying converted into fourth after the two heats, Cavalieri, who has been assisted by Maranello Kart's importer for Spain Solo Karting Racing Team and engine assistance by Kartissimo, took a great third place in the first final, before taking an early lead in the closing race and crossing the finish line on top, claiming a fair and square victory.
In KZ2, Arturo Cobos Manzanal and Alfonso Loscertales Torrijos also competed on Maranello chassis and finished on the podium of the special Silver classification.
Alberto Cavalieri's comment: "We have been very competitive in the two finals on Sunday, thanks to the great setup devised in qualifying and heats on Saturday. I am really happy on this result because I had the best of very strong rivals. The race had a great participation and KZ2 had a top class entry list. After this result, I think I will contest the full Spanish Championship."
The next rounds of the Spanish Championship:
7 May Fernando Alonso (Oviedo)
16 July Chiva  (Valencia)
27 August Motorland (Alcaniz)
1 October Zuera (Saragozza)