Canadian Karting Challenge Revises Schedule and Announces Amazing Prizes
Canadian Nationals registration and international event packages to be awarded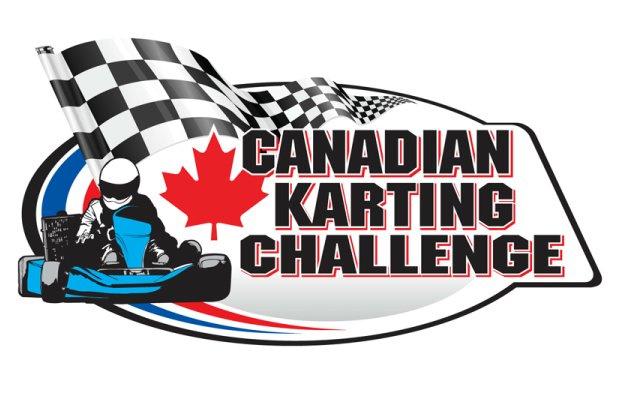 Gearing up for the start of the racing season, the Canadian Karting Challenge (CKC) is pleased to announce several lucrative prizes for their 2017 competitors. With Canadian Nationals registration and international event packages on the line, competition is certain to be at an all-time high for the regional series, now in it's fourth year.
Dates for the 2017 Canadian Karting Challenge have also been revised as follows:
Sunday, May 7 – Innisfil
Sunday, June 11 – Innsifil
Saturday, July 8 – Mosport
Sunday, July 30 – Mosport
Saturday, August 5 – Shannonville
Sunday, August 6 – Shannonville
Sunday, September 17 – Innisfil
One of the seven race days can be used as a drop, with points from six races counting toward the overall series championship. Class champions will be honored with a trophy at the end of the year banquet.
An amazing set of prizes has also been established for series drivers, and will be awarded as follows:
Briggs Classes
Points leader of the six races for Jr. Briggs, Sr. Briggs and Master Briggs will receive a FREE RIDE and REGISTRATION to the 2017 Canadian Nationals at Mosport Kartways August 23-27.
Shifter Classes
Jr. Shifter winner of the six races for will receive the option for a RIDE to the Superkarts! USA SuperNationals in Las Vegas Nevada November 15-19 or a free TM Engine.
Sr. Shifter winner will receive a RIDE to SuperNationals in Las Vegas this November or the CIK-FIA World Karting Championship in Wackersdorf, Germany September 7-10.
Master Shifter points leader will receive REGISTRATION to Canadian Nationals at Mosport.
To be eligible for these prizes, drivers will be required to run the six CKC prior to the Nationals, with the September 17 event to be included in the CKC Championship.
Ride prize packages will consist of use of kart and engine; all prize recipients will be responsible for their own travel expenses.
"We are excited to offer these great prizes to our CKC drivers in 2017," explains Innifil's Tony Launi. "We are expecting a large turnout in all our classes including our Shifters this year, as we continue to build upon our 40 years of experience with two-stoke engines. Our shifter classes will be considered 'Open Shifter' so get your karts and engines ready for the 2017 CKC! Additionally, for anyone interested in testing a shifter, Innisfil Indy will be offering test sessions this weekend and next weekend. We hope to see you at the track before we get the season underway."
For more information the Innisfil Kart Club and the Canadian Karting Challenge, email racing@innisfilindy.com, call 905-775-4686 or visit www.canadiankartingchallenge.com