Year End Banquet Highlights WKA Gold Cup Jacksonville Weekend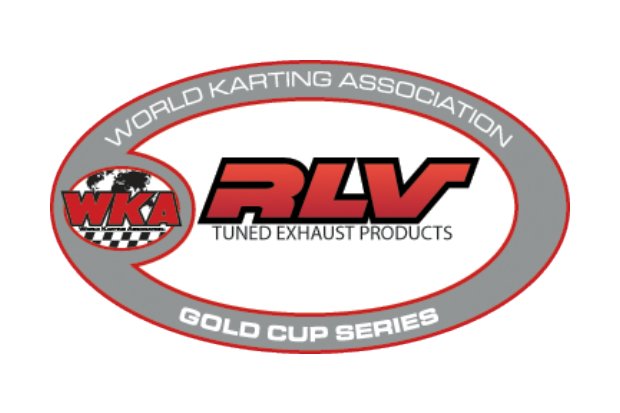 For the second season in a row, the opening round of the RLV Tuned Exhaust Products at 103rd Street Sports Complex in Jacksonville, Florida not only encompassed the energy of a season opener, it also paid tribute to the 2016 national champions, top award recipients, as well as many other special award honorees.
One of the many special moments of the weekend was honoring the WKA Karting Family of the Year, presented to The Vrabel Family from the Midwest. Due to a most unfortunate automobile accident involving Renee Vrabel, the family, whose son Alex competes in Junior competition, as well as dad Jon as the head wrench, were unable to attend. WKA sends its sincerest sympathies and well wishes for a speedy recovery to Renee and the entire family.
Also missing, but receiving the Sportsmanship award was Jacob Connors from Maryland. Running in 2 of the toughest classes in the program, the Senior Pro Gas Medium and Heavy last year against Jacob and Jimmy Heavlow was tough. But Jacob stood tall in the midst of some tough competition.
The battle for the top chassis manufacturer for 2016 may have been the closest ever, with Arrow Racing Chassis, again led by the Heavlow brothers, accounting for their part in the 24 victories, narrowly edging  Coyote Chassis by 1 win, with Razor Chassis finishing third.
WKA also recognized the Most Improved Junior Driver for 2016, with young Blake Boon making a smooth transition from Kid Karts to the Sportsman ranks, taking the Sportsman Gas Lite title in 2016, as well as finishing 3rd in the Sportsman LO206 Class last year as well.
Many champions were also recognized, with winners receiving generators from Briggs & Stratton, as well as a set of tires from Bridgestone, not to mention Championship Eagles and other merchandise. 2nd place received a Gold Cup as well as Kart Stand from RLV, and other merchandise.
Here's a breakdown of the 2016 results, as well as other award recipients from 2016:
Water Medic Junior LO206
1 Jimmy Cole Jackson
2 Matt Miller
3 Cade Frazier
4 Talia Moffett
Junior Pro Gas Lite
1 David Kalb Jr
2 Matt Miller
3 Jimmy Cole Jackson
4 Austin Williamson
5 Talia Moffett
6 Alex Vrabel
7 Brian Van Cleve
Briggs & Stratton Senior LO206 Heavy
1 Sean Meier
2 Corey Towles
3 Michael Clark
4 Patrick O'Neal
5 Jacob Heavlow
6 Tim Stiefel
Briggs & Stratton Masters Senior
1 Tim Stiefel
2 Brad Farmer
Bordeaux Dyno Cams/Trackside Kart Supply Senior Pro Gas Heavy
1 Jacob Heavlow
2 Jimmy Heavlow
3 Jacob Connors
4 Chris Osgood
Coyote Motorsports/ Jim's Marine Senior Pro Gas Medium
1 Jacob Heavlow
2 Jimmy Heavlow
3 Jacob Connors
L&A South Tire Sportsman LO206
1 Kevin Lanyi
2 Caleb Gafrarar
3 Blake Boon
4 Elmer Edmonson
5 Brady Atwood
Brad's Heating and Cooling Sportsman Pro Gas Heavy
1 Elmer Edmonson
MattMillerRacing.com/ Spooner General Contractor Sportsman Pro Gas Lite
1 Blake Boon
2 Elmer Edmonson
3 Hunter Burns
Briggs & Stratton Junior Pro Gas Heavy
1 David Kalb Jr
2 Matt Miller
3 Austin Williamson
4 Alex Vrabel
5 Brian Van Cleve