Great Competitiveness for Maranello Kart at the Andrea Margutti Trophy in Lonato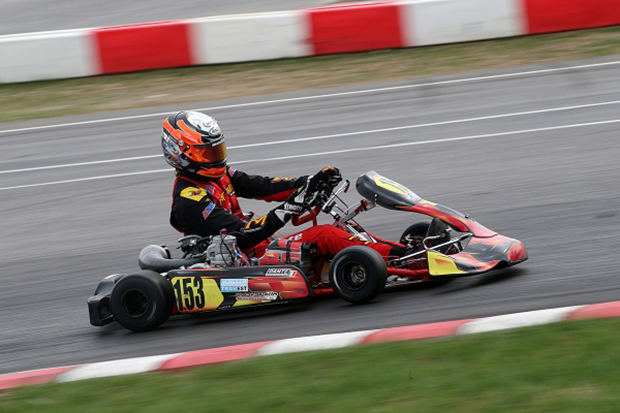 All Maranello Kart drivers managed to get access to the Final. Dante has been among the quickest ending sixth. Gonzales was forced to an early retirement, but has been very competitive in qualifying, heats and Prefinal. Good races for Pastacaldi, Hold and Sani.
Maranello Kart has been among the main protagonists of the 28th Andrea Margutti Trophy, race held at the South Garda Karting circuit of Lonato. This high profile international event has highlighted the quality of the technical material of the Italian outfit and the competitiveness of its drivers.
In KZ2, the best of Maranello Kart's drivers has been Massimo Dante, who put in a crescendo of results fighting for the podium but eventually ending the Final in sixth place. All Maranello Kart's drivers put in a good race anyway, showing solid performances in qualifying and heats, as proven by the fact that all of them found their place among the finalists.
A good result was also obtained by Marco Pastacaldi, who was eighth in Prefinal and in the Final, while the Austrian Christoph Hold, was fourth in his qualifying session and eleventh in the Final, but has always been among the quickest on track and recovered well from a 10s time penalty in Prefinal. Flavio Sani was 15th at the end of a stunning comeback race started from the last spot of the grid due to a technical problem in the Prefinal.
The French dominator of the recent Spring Trophy in Lonato Nicolas Gonzales, could not score a strong result this time around, as a technical problem in the Final affected his overall result at the Andrea Margutti Trophy. He had been very quick in qualifying, posted the fourth quickest time of his group, turning out to be two tenths shy of the leader and first of Maranello Kart's drivers. He was then fifth in the heats and in Prefinal, ready to move a strong attack in the Final. Unfortunately, Gonzales had to retire halfway through the closing race. That was a real pity as the French driver of Maranello Kart would have deserved at least a podium.
In KZ2 only the Austrian driver Philipp Moitzi had to resort to the second chance race to earn his access to the final stages and was 28th in the Final.
The young Kiano Blum was among the 60 Mini finalists on Maranello-Tm, ending 26th due to a 5s time penalty. Yannick Federer of team SRP Racing could not get through the second chance race where he ended 11th. That was a shame, as both Maranello Kart's drivers had been pretty quick in qualifying.