EKN One-on-One: Scott Barnes – Bermuda Karting Club
Third annual Dockyard Grand Prix on tap for late April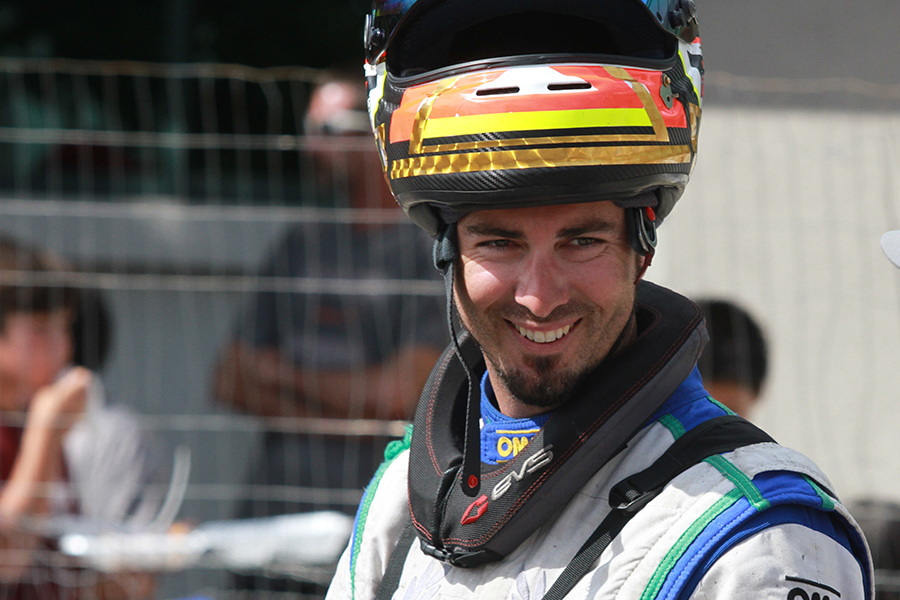 Bermuda Karting Club's Scott Barnes (Photo: EKN)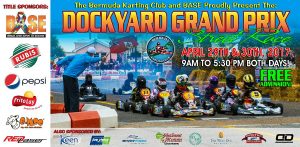 If you've raced at the Rock Island Grand Prix, the Championship Enduro Series or in other US events, you've very likely heard of Scott 'Skitchy' Barnes.  The Bermuda native and resident treks to the mainland to a few events or so each year, most notable being the RIGP and the SKUSA SuperNationals. Skitchy always runs numerous classes to get maximum seat time, ranging from 125cc shifter and Briggs 206.  Scott is also actively involved in the sport in his home country as the President of the Bermuda Karting Club, putting in the time to help build momentum. The club will run their third annual Dockyard Grand Prix street race on April 29-30, and ahead of the event, we reached out to chat with Barnes about karting the island, which is located just over 660 miles east of Cape Hatteras, North Carolina with a population of just 65,000 people.
eKartingNews.com: Skitchy, thanks for taking the time to sit down to talk Bermuda karting with us. To get started, give us a little overview about where the sport is right now on the island.
Scott Barnes: Hey Rob, thanks for the time and showing interest in Bermuda Karting Club. Right now, the BKC is a growing club with a steady 30-35 drivers each race day and up to over 100 members. We have a great 'stepping stone' class structure with the Junior Cadet category for the kids who are 7-12 years-of-age, Junior TaG for 12-15-year-olds and both TaG and shifter classes for the Seniors. And this season, we are just kicking off the LO206 Masters class for guys 35 years-of-age and older. Our Junior Cadet class, running the Mini Rok engine, is our biggest, which is awesome as we all know that the kids are the future of the sport. We're also thrilled to have just picked up a two-year track sponsor in RUBIS GAS ENERGY, so things are looking very good for BKC going forward.
EKN: It's exciting to hear that you have a solid base. A simple straight-forward class structure such as the BKC has is something that virtually everyone in the sport wants to see and it's certainly a positive when focusing on growth and stability.  Please discuss the introduction of the Briggs 206 class and how it came about.  Do you see it expanding past just the Masters category?
SB: The Briggs 206 was a class that I pushed to start two years ago after getting one a few season's back to race in the United States. I raced it a couple times at Rock Island and always have a blast with it. This season, one of our committee guys took it on to order five motors and start the class as a 'Masters' class (over 40 years old) for the "older, heavier guys" who wanted to kart in a cheap class with low maintenance and box stock motors. The five motors were sold and the class was started! Now, we have 12 karts in the Masters class and it's continuing to grow. The guys are having some great races. With hopes of growing the 206 even more, I pushed to start the 206 Senior class for drivers 15-39 years of age at a lower weight and we now have three drivers in that class. With the low cost, low maintenance and even playing field that the 206 motors bring to karting, we are excited to build on this going forward. Next season, we are hoping it grows even more!
EKN: A club's track is the foundation of its program, so give us a snapshot of the facility where the Bermuda Kart Club races these days.
SB: About eight years ago, we moved to our new home, which is an awesome piece of property that runs alongside the end of the airport runway. It's pretty cool to watch planes take off and land while enjoying time at the track. The track is just across from Clearwater Beach in St. David'. This season, we introduced our first full-time track sponsor in 'RUBiS ULTRA ENERGY', so the track has been named 'RUBiS South Side Raceway. It is home to Bermuda Karting Club and Bermuda Motorbikes Racing Club and sits alongside the Bermuda Motocross Club track. We now have the ability to run several different track layouts with the longest straightaway being over 800ft.
EKN: I'll be coming to Bermuda this year for the Dockyard Grand Prix, and I'm thrilled to be able to help with the play-by-play while also getting a chance to race.  Can you give the EKN readership some background on the event?
SB: Back when karting was making a comeback in Bermuda, and in its 'heyday', the club hosted four street races in Hamilton – the capital of Bermuda – from 1999-2002. After losing our track, the club bounced from temp track to temp track before getting out new permanent home. The Club had had to work through years of 'rebuilding' and growth to get back to solid footing. In 2012, I became president at a time when the club was just starting to get back on its feet financially and growing in membership. After a year of growing and getting the club into a good place, I knew it was time to go back to street racing! Being a racer who loves street races, I'm always looking at places that can host a karting event, and the Dockyard Grand Prix was born!
The Dockyard is the west end of the island where mega cruise ships dock and it's a cool little tourist area. The first Dockyard Grand Prix was a huge hit with the spectators, getting 4000-5000 people out to watch us race. The following year, I pushed for Dockyard 2 and again it was a great show, showcasing BKC to Bermuda once again. The following year, I worked to go back to the Islands Capital in Hamilton, where we raced 12 years before. This was a huge event again, but the streets had gotten a little tighter from back in the day and the cost to put this event on was three times the cost of Dockyard. So, with this being my fourth year as President and seeing how good these street events are for the BKC, I pushed to go back for our third Dockyard Grand Prix.
Bermuda is hosting the 2017 Americas Cup, and the Dockyard is the host town for the AC village and the Dockyard Grand Prix will be only three weeks before the AC kickoff, so it should be a great showcase weekend again for BKC!!
EKN: It sounds like there is a lot of momentum for the race and the club.  We're hearing that a few well-known drivers might be coming in for the event.  Can you fill us in?
SB: The street races the past few years are always exciting for us as we get to showcase our sport to Bermuda public and put on a good show to the 4000-5000+ spectators we get to come out and watch. The past few street races we've had a few international guys come down to join us in OGP's Chris Enderlein, Crockett Motorsport's Derek Crockett, Leading Edge's Greg Bell and announcer Tony LaPorta. But this year will be the first year we have international drivers join the race grid. Two Canadian karting bad-asses will be rocking around the streets in Dockyard with us this year. Austin Riley, who competes around the world to promote his 'Racing with Autism' will join the shifter grid to help support local sponsor BASE, Bermuda Autism Support and Education, spread the word on Autism. And, you'll be down to help announce alongside our local announcer Ed Cook and you're going to be hopping in a 206 kart to race against our local 206 boys.
We've had tons of interest from international drivers who want to come down and race with us. 'The Wild Thing' Josh Lane was very close to coming for Dockyard with his team and a bunch of other drivers too. Unfortunately, I haven't pushed to get too many international drivers down due to the track layout. While our tracks are definitely up to the safety spec, safety remains our #1 concern, and the Dockyard track is small and tight and not as technical as we'd like to have for the international drivers who would come down. We do have a new track layout in the City of Hamilton that we were pushing to get, but we just couldn't raise enough money to be able to race it this season. My goal is to secure enough sponsor money for that track next season and have a bunch of international drivers come down for that race. That layout is more like a Rock Island-style track and I know we could make that a huge event! It's still my goal to make it happen next season.
EKN: Skitchy, thank you so much for talking with us and bringing the EKN readership up to speed on karting in Bermuda.  It looks like the Briggs 206 program is primed to build a solid foundation on the island, just as it is doing across the US and Canada.  Good luck with this year's Dockyard Grand Prix!
SB:  Thanks Rob and thanks to EKN. It's really nice to have some international coverage. Even though we are a small island, the Bermuda Karting Club is a strong club that's growing every year and we love coming to the US and racing with the top karters from all over the world. We're excited to have the 206 class introduced in our club and excited to see it grow. We are pumped to be counting down to our fourth street race in the last four years and we can't wait to have some international drivers come race with us this time. I have to thank our sponsors, because without them we couldn't do this: BASE (Bermuda Autism Support and Education) Red Laser, Pepsi , Frito Lay, EMOO Bermuda, RUBIS, Hakuna Matata Charters, D&J Construction, DynamicDigital, Spar Yard, Joe Vieira Trucking, WEDCO (West End Developing Company), Bone Fish and KEEN LTD.