Fund Created to Assist Karting Family from Wisconsin
Racer hospitalized following incident during Laguna Seca event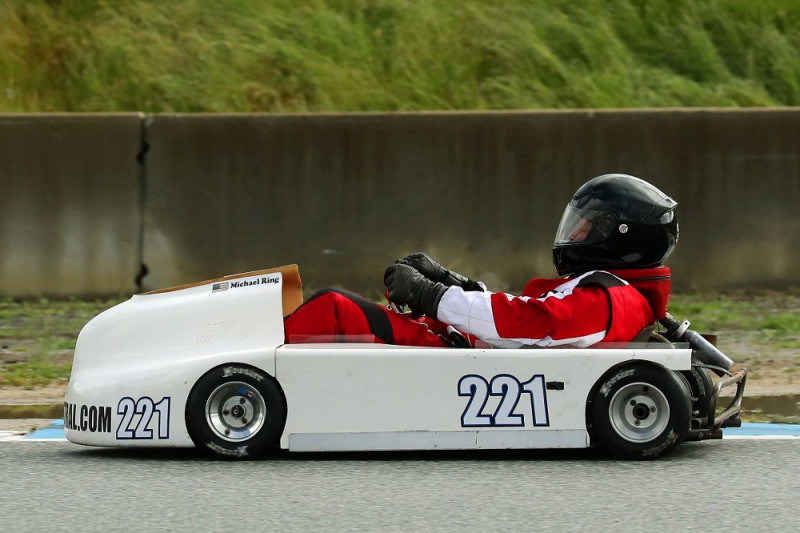 Racing is a dangerous sport, and thankfully, we see few to no major incidents at the events that we at eKartingNews.com attend. Unfortunately, one such incident occurred during the Northern California Karters Corkscrew Spring Nationals at Mazda Raceway Laguna Seca in Monterey, California this past weekend. A nearly sold-out event welcomed racers from all over the country, from as far as the northeast, southwest, midwest and all across the west coast. The first-ever two-day event hosted by NCK was a big hit with all those that attended, and there are many more who were not able to make the trek to the west coast who are now hoping for another chance in 2018.
During the weekend, there was a one-kart incident involving Wisconsin racer Mike Ring. A racer at Badger Kart Club and Championship Enduro Series, Ring traveled across the country with his 18-year-old son with their karting equipment loaded in a van, excited about the chance to compete at Laguna Seca. On Saturday, Mike finished seventh in the WKA Animal category, one spot behind his son Daniel . The opening lap of Sunday's race saw Michael wreck by himself in the Rainey Curve (turn 9), according to NCK's Jim White.
Ring was sent to the hospital, admitted to the ICU with several broken bones, including rib, shoulder, collarbone and finger injuries, along with bleeding on the brain. Speaking with Regan Vehring of 4-Cycle Central, Ring is listed in stable condition and moved to a regular room on Tuesday.
Recovery is going to be a long journey, and as always, the karting community is among the best to step up and help fellow families out. A GoFundMe account has been set up by the NCK group, already reaching $5,000 toward the family in just seven hours of establishing the page. The goal is to continue raising money for the Ring family, as the funds will be used to help assist the family with travel expenses, including flight, hotel and food to help aid Ring while in the hospital. It will also be used to help pay for the medical bills and other expenses, including the duty of returning their equipment back to Wisconsin.
EKN received word that 'Karting Community United', a charitable organization designed to help out racers in need, has put $500 toward the fund. We wish Mike and the entire Ring family the best in his road to recovery.