WKA Winter Cup Titles on the Line this Weekend in Ocala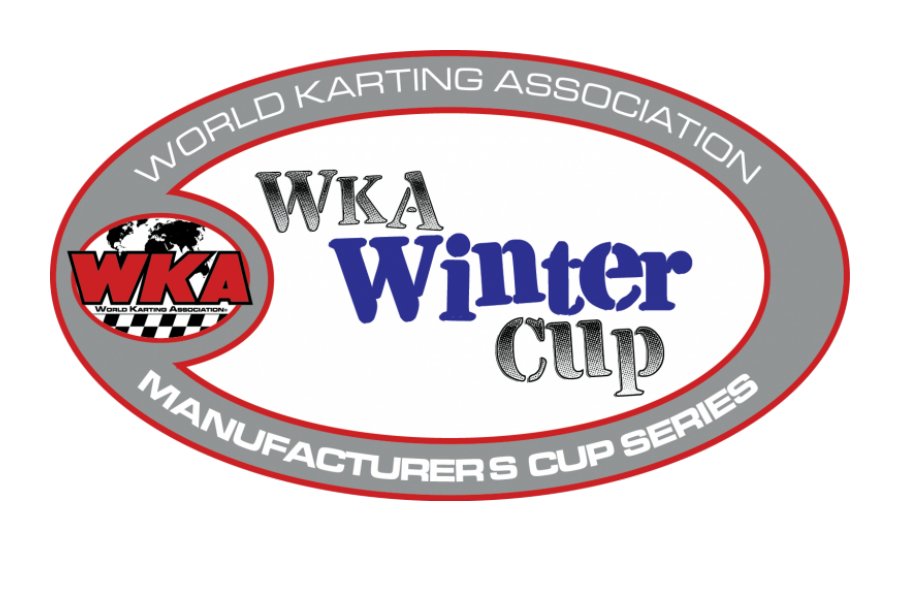 The Quest for the Cup, the WKA Winter Cup to be specific, will be attained this weekend, as the 3-race national program, now in its second season, will crown its 2017 national champions at Ocala Gran Prix. Dating back to Daytona KartWeek in December of 2016, and rolling through Jacksonville, Florida in late February, competitors have been laboring hard, in search of the title in their respective classes, including:
CIK LO206 Senior
Allison Racing Engines Yamaha Sportsman
Comet Racing Engines Yamaha Junior
OTK KART USA ROK Shifter
CRPRACING.com Mini Swift
IAME USA East Pro Swift Sportsman
Woltjer Racing Engines Pro IAME Junior
KartSport North America Pro IAME Senior
When the CIK Senior LO206 Class hits Ocala, Corey Towles will be looking to cap off what has been a great early season in 4 Cycle competition. Following a sweep at Daytona, Towles maintained his consistency, garnering a runner-up and third at Jacksonville, and currently sits ahead of Hunter Fox in the standings, with Jax winner James VanDerZee, Ryan Rogers, and fellow Jax winner Sean Meier rounding out the top 5.
The Adams brothers, in the form of Garrett and Logan, come to Ocala atop the standings in the Allison Racing Engines Yamaha Sportsman class. 2 wins and a pair of 4th place finishes have Garrett leading his brother, with William Robusto, Sam Hinds, and Annie Rhule the top 5 drivers in the overall standings.
Following a somewhat tough outing at Daytona, Jack Dorsey roared back to life at Jacksonville, sweeping the weekend's events in the Comet Racing Engines Yamaha Junior class, and holds a healthy lead in the standings over Bryce Aron, the runner-up to Dorsey twice at Jacksonville. Elliott Budzinski, a 1 time winner at Daytona, currently sits third, with Tyler Ferris and Colin Neal rounding out the top 5.
A tight battle will be settled in the OTK KART USA ROK Shifter class, where Daytona winners Vincenzo Sarracino and Jonathan Kotyk will contend for the title. Sarracino currently holds a 45-point edge over Kotyk in the championship standings, with Ryan Lewis, Michael Stevens, and Rory Van der steur making up the current top 5.
The battle of the weekend to watch may surely be for the CRPRACING.com Mini Swift title, where Caleb Gafrarar and Christian Miles are separated by just 25 points. While Gafrarar has a Daytona win under his belt, Miles sweep of the Jacksonville event tightened the battle up big time. Ben Maier comes into the event sitting third in the standings, with Sam Corry and Sebastian NG rounding out the top 5.
Ashton Chilton may just have the best finishing percentage of all Junior drivers so far this season. With a pair of wins and runner-up finishes, Chilton holds a commanding lead over Lucas Rodriguez in the IAME USA East Pro Swift Sportsman class, with Brent Crews, a winner at Jacksonville, Annie Rhule, and Tyler Wettengel the current top 5.
The battle in the Woltjer Racing Engines Pro IAME Junior class finds Pauly Massimino on top handily over Kaden Wharff. A pair of top fives at Daytona, combined with a sweep of the Jacksonville weekend has Massimino on the verge of the title. Following the top 2 are Gray Leadbetter, Isabella Robusto, and Dylan Tavella.
A win at Daytona, along with a 4th place finish, combined with a sweep of wins at Jacksonville are all the ingredients that have led to Brandon Jarsocrak cooking up a title in the KartSport North America Pro IAME Senior class. Ryan Raffa, in his return this year to WKA competition, is currently second, followed by Abby McLaughlin, Jonathan Yobaggy, and AJ Myers.
In addition to the Pro IAME Junior and Senior titles, here's a look at the drivers currently eligible to win a trip to Lemans, France in October for the X30 Nationals, IF they participate in Ocala as well this weekend:
Pro IAME Junior
Pauly Massimino
Kaden Wharff
Gray Leadbetter
Isabella Robusto
Austin Morris
Nick Trumball
Gunner Bischoff
Pro IAME Senior
Brandon Jarsocrak
Ryan Raffa
Abby McLaughlin
Jonathan Yobaggy
Drivers eligible must run all 3 Winter Cup events. If some of these drivers listed do not make it to Ocala, that list will be trimmed down. As it stands, odds are good for all drivers at this moment. Drawing will be held Sunday, April 2nd at Ocala.
Champions in Pro IAME Junior and Senior, as well as CIK LO206 Senior, Yamaha Sportsman, Yamaha Junior, Mini Swift, and Pro Swift Sportsman will receive a set of Bridgestone Tires, as well as a free entry to one of the four remaining events in 2017 for the Bridgestone Manufacturers Cup Series.
The 2017 ROK Shifter Winter Cup Champion will receive tires, fuel, oil, and a free entry into the ROK CUP USA Nationals in September in Orlando, Florida.
The final prize goes to any WKA driver who participates in the Ocala event. Those drivers will receive FREE registration for the fourth and final ROK CUP USA race in Orlando, Florida the week following the Ocala Winter Cup event.
For any drivers who do not have a ROK Shifter engine, ROK CUP USA has a dealer program with engine rental programs. For anyone with questions, you can contact ROK CUP USA AT (407) 476-5635, OR INFO@ROKCUPUSA.COM.
To view the entry info and weekend schedule for the Ocala Winter Cup finale, CLICK HERE.