Sanzaru Games Karting Championship Season Kicks off April 1-2
Senior Rotax to be Round #1 Feature Race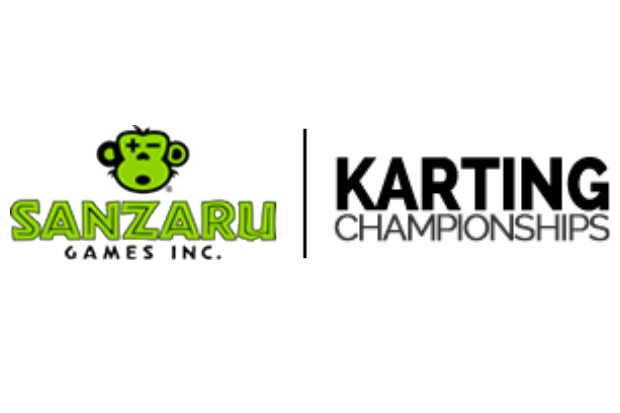 The 2017 Sanzaru Games kart racing season is finally here with Race #1 coming April 1-2 at the Simraceway International Karting Track at Sonoma Raceway, Northern California's premier kart racing facility. This will be the 16th year of competitive kart racing at Sonoma Raceway with five Rotax classes, four shifter classes, the innovative EVO electric class and a Kid Karts class. The feature class for Race #1 will be the Senior Rotax class.
Important track configuration change: The track configuration will be changed to the Reverse National layout for Race #1. This last minute change is to align the track layout of Sanzaru Race #1 with the Challenge of the Americas Series that will be at the Simraceway Track on April 7-9. "I regret that we have to make this last minute change, it was up to me make sure that the two races were to be on the same track configuration and I blew it. I truly apologize to the Sanzaru Games Series racers for this change," says Race Director Ric Shaw. There will be open practice available on both March 30 and 31 that will be run on the Reverse National configuration. Race #2 will also be reschedule to run on the National track configuration.
Several big changes will be greeting the drivers for 2017. The first will be changes in tires for Rotax and 125 shifter classes. Micro Max and Mini Max will be using the Mojo D2 tire this season, Senior Rotax and Rotax Masters will be using the new Max One Purple tire and after Race #1, Junior Rotax will use the Max One Blue tire. For Race #1, Junior Rotax will still be using the Mojo D2 tire. Pro Stock Honda and Stock Honda Masters classes will be using the softer Hoosier R60A tire. Mini Max will also be moving back to the Cadet chassis this season, but the 2016 1010mm chassis will be allowed at the Sanzaru series in 2017 but using 4.5 x 5 tires front and rear.
Also for Race #1, Rotax classes will be able to use one of two different fuels. For this race only, Rotax karts will be able to use ERC 98 or VP93 fuels. Drivers running either of these two fuels will be eligible for trophies, points and prizes.
The Kid Kart class will be joining the Sanzaru Series this year, but not until Race #2. Kid Karts will not run at Race #1.
The race weekend will start with a Practice day on Saturday. All Sanzaru Games Series classes will be able to get in as many as eight practice sessions during the day. Practice starts at 8:30 AM and runs to 5:00 PM. Registration will open at 7:30 AM. Practice is open to all drivers who are up to normal racing speeds with a kart that meets current karting safety specifications. Cost is $60 for Practice only. Kid Karts will not run Race #1.
Sunday's race day begins at 8:10 AM with a quick round of practice for the nine race groups followed by a five lap group Qualifying session, two eight lap Pre-Mains and a 15 lap Main. Registration will open at 7:00 AM. Race Entry is $110, $15 for transponder rental if needed, $10 for all crew and spectators, and kids under 12 years old are $5. Registration is at the administration building on the right side as you enter Sonoma Raceway, look for the Sanzaru Games Registration sign.
You can get more information about the Sanzaru Games Karting Championships as well as the weekend schedule by going to www.sanzarukarting.com