John Pizarro Inducted to Motor Sport Hall of Fame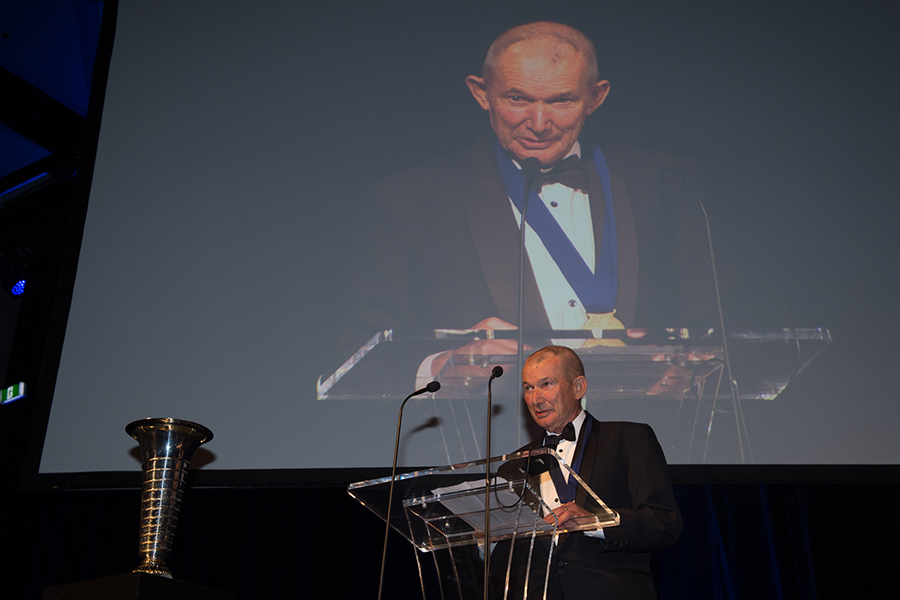 72 year-old Pizarro was humble in his acceptance of the honour
Australian karting icon John Pizarro was inducted to the Australian Motor Sport Hall of Fame in Melbourne on Friday evening.
The Australian Motor Sport Hall of Fame was launched last year with an inaugural list of 30 inductees including three-time Formula 1 World champion Sir Jack Brabham and five-time MotoGP champion, Mick Doohan.
The 15-time Australian champion was recognised as one of the 21 inductees for Hall of Fame for 2017 during the gala dinner presented by Speedcafe.com at the Melbourne Exhibition Centre.
In a career that spanned five decades, Pizarro re-wrote the record books on numerous occasions since making his debut behind the wheel of a kart at Granville in New South Wales during the early 1960s.
The 72 year-old was humble in his acceptance of the honour.
"I'm absolutely humbled to accept this award, it is a true honour to be recgonised for my achievements in karting," said Pizarro.
"To be standing here in a room full of so many of icons of Australian motor sport is a fantastic feeling and great for the sport of karting. I'm so pleased that karting is being recognised as a sport in it's own right and not just about being a stepping stone to other forms of motorsport.
72 year-old Pizarro was humble in his acceptance of the honour
"The sport has given me so much joy over the years and to be here with my family and friends tonight has been a real highlight for me."
After winning his first National Championships at Sunnybank in Queensland at the 1968 event, Pizarro went on to become the most recognisable names in Australian karting with an unmatched record at major events.
He became the first karter in Australia to hold an International Super Licence and was the first Australian driver to enjoy success at the Asia Pacific Championships.
Pizarro competed in five world championships throughout his career, his first appearance coming in 1975 at the Paul Ricard circuit, an event Pizarro describes as a 'baptism of fire'.
Pizarro was a part of the DAP works team during the 1970s alongside the late great Ayrton Senna and Terry Fullerton, who Pizarro believes is the best kart racer he has ever seen.
Competitors from a variety of forms of motorsport were inducted into the Hall of Fame including legendary Formula 1 engineer Ron Tauranac, Larry Perkins, Jim Richards, Kevin Bartlett, Jim Read, Troy Corser, Neal Bates, Coral Taylor and Possum Borne. A full list of inductees can be found on www.speedcafe.com/halloffame/