Holewski, Troup, Highlight Road Race Year End Awards Presentation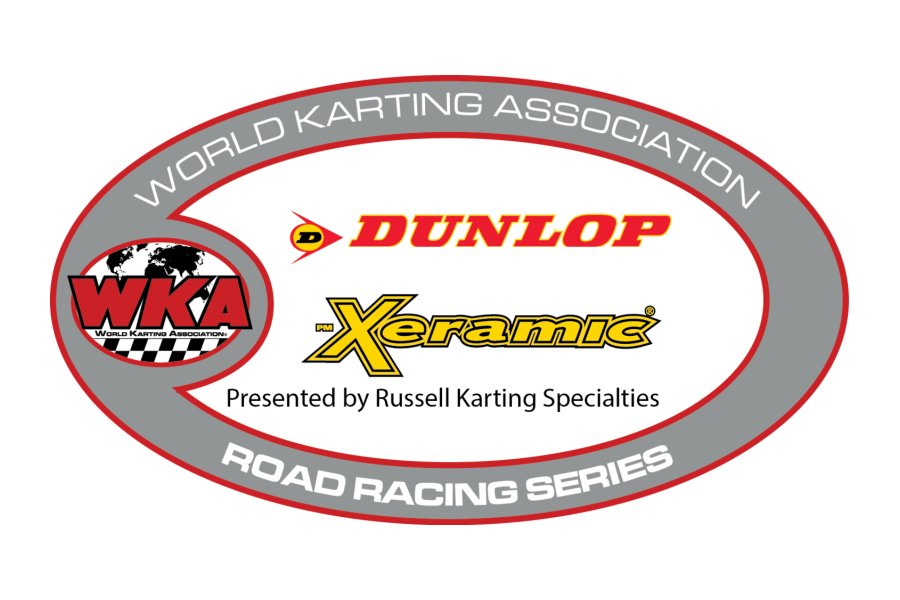 In the midst of a most successful weekend of racing at Roebling Road Raceway in Savannah, Georgia for the Dunlop/Xeramic National Road Race Series presented by Russell Karting, World Karting Officials held their annual awards presentation, honoring the 2016 champions, and many other special award recipients.
Using the The Art Room at The Mighty Eighth Air Force Museum in Nearby Pooler, Georgia as a backdrop, the throng of Road Race family members gathered to enjoy a rare evening among all their friend and competitors.
With catering provided by Barnes Restaurants, a beautiful array of awards assembled by Lynne Gilder of Elite Engraving, as well as a plethora of merchandise, courtesy of series sponsor Jim Russell, the evening's festivities were well received by all in attendance.
Although unable to attend this year's festivities, WKA was proud to recognize John and Wendy Klutz of Competition Karting Inc for winning the Manufacturers Championship Trophy, given to the winningest chassis manufacturer for the season. With 41 wins, CKI claimed yet another award, topping MGM, Hatcher, Margay, and Coyote, other top chassis producers on the series in 2016.
The many sponsors on hand were also recognized, including:
Russell Karting
The Agile Group
KALL Racing
Millers Dynotime Racing
CKI
Matthai Material Handling
Kion/Linde Forklifts
Hoosier Racing Tire
Foster 4J Ranch
West Texas Outlaws
Fisher Racing Engines
Rapid Racing
Tru Stripe
Rev Clean
GM Fort Wayne Assembly
McZero Fabrication
Special thanks also went out to the two Kart Clubs that are supporting WKA through national events, Southern Kart Club and Woodbridge Kart Club.
Also on hand were Robby Harper and Rob Hindery, 2 of the members of the Road Race Competition Committee. Along with these two gentlemen, the organization also recognized the efforts of Dale Coffey, Jim Farr Sr, Clark Gaynor, Brian Fisher, Dominic Greco, and Tom Speaks for their tireless efforts with the series this past year.
While many on hand were in attendance, knowing full well what they had won, one of the many highlights of the evening, as always, are the special awards given to very deserving recipients.
WKA was proud to honor the following people for their accomplishments in 2016:
Karting Family of the Year: The Holewski Family, with Amanda Holewski on hand to accept the award.
Sportsmanship Award: Jeff Troup was on hand to accept his award as well.
Here's a look at the 2016 National Champions:
Formula 125: JC Sanders
Matthai Material Handling 100cc Piston Port: William Morsberger
KALL Racing/Millers Dynotime Racing Formula 100: Travis Miller
Fisher Racing Engines Stock Honda: Stephen Flatt
WT Racing Leopard Sprint: Robert Wimmer
West Texas Outlaws TaG Heavy: Emmit Rodriguez
The Agile Group Unlimited: Jeff Standridge
Foster 4J Ranch Yamaha Medium: Lamar Hilliard
Kion/Linde Forklifts Yamaha Heavy: Steve Gore
Junior Animal Lie: Cole Peschang
Junior Animal Heavy: Cole Peschang
WKA Sprint: Louie Magiera
Yamaha Sprint: Louie Magiera
Animal Medium: Stephen Wheatley
Hoosier Racing Tire Animal Lite: Stephen Wheatley
Yamaha Sportsman Heavy: Matt Michel
CKI Yamaha Sportsman Medium: Matt Michel
Clone LO206 Heavy: Robert Garland Sr
Clone LO206 Lite: Rob Hindery
125 Sprint Shifter: Thomas Dupont
Yamaha Sportsman Sprint: Dawn Magiera
B Stock: Duane Eberhart
Animal Heavy: Steve Johnson
100cc Controlled: Lance Yunck
On behalf of the World Karting Association, our sincerest congratulations to all champions and award recipients, and the very best of luck in an already successful 2017!