EKN One-on-One: Marco Oldhafer – Gearup Challenge F-Series
A series by the racers for the racers continues its growth spurt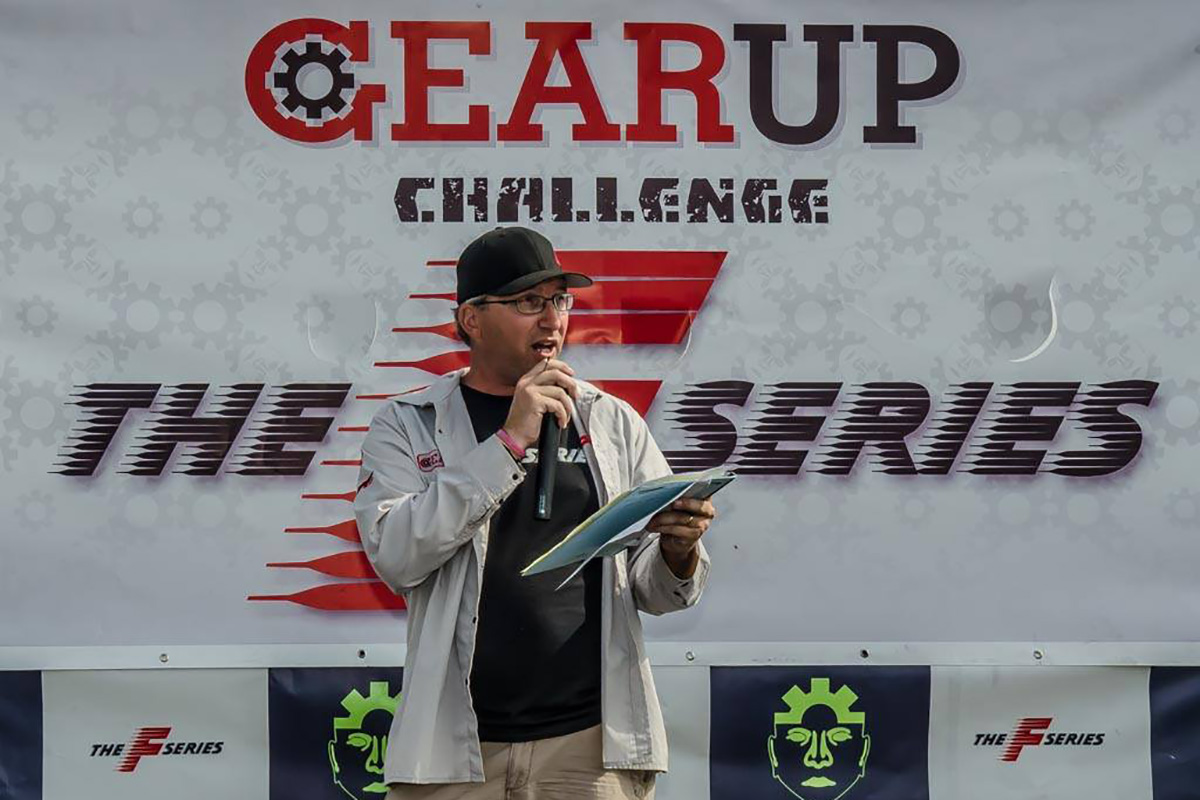 Marco Oldhafer (Photo Retro Grouch)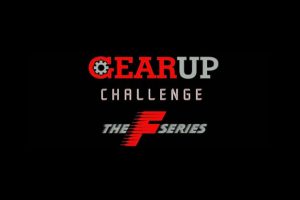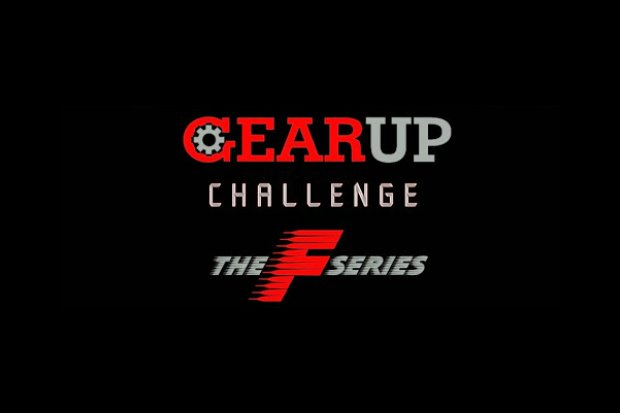 The possibilities in karting are endless. I have always said that karting is what you make of it. If you want to spend a few Saturdays at the track, or travel across the country and around the world, the opportunities are never-ending. That said, in recent years, racers in the Northeast were lacking a program they could call their own, and the Gearup Challenge F-Series was established to fill this void. A number of key individuals came together to put the pieces together, with Marco Oldhafer leading the charge. Fast forward a few years and a joint venture with the Northeast Shifter Kart Series built an even stronger program, one that led to more and more racers getting together at the track, enjoying what they love to do. These days, the F-Series is attracting some of the biggest industry members, as well as top national and regional racers from not just the Northeast, but all across the United States, Canada, and even Europe.
In continuation of our One-on-One interview series, EKN reached out to Marco just as the series is ready to open up the 2017 season at the GoPro Motorplex on March 24-25 in Mooresville, North Carolina.  Record numbers are expected, as the momentum remains strong.
eKartingNews.com:  Marco, thanks for taking the time to discuss your program with us ahead of your opening round at GoPro Motorplex. Can you give us a little insight into the off-season
Marco Oldhafer: This off-season is like no other. It's been fantastic and frantic as the energy for the program as gone into overdrive. Prior seasons were good, but nothing like 2017. All categories seem to have huge growth in interest and the first round looks to shatter our record attendance from 2016.
EKN: You have some great venues on your 2017 schedule.  Please detail your calendar and offer up some highlights at each track.
MO: The Gearup Challenge offers seven races at six venues and it really creates a nice season for the drivers. Going into Round One at the very popular GoPro venue is always awesome for the series, as the place has it all. GoPro Motorplex has done a fantastic job from top to bottom and nothing stands out as its all great. For Round Two at NJMP, the highlight has to be the track as it is truly a drivers' favorite – 1.1-miles of pure racetrack! The third venue is very special to many of the drivers, as 'Etown' is considered the place where it all started for us, not to mention the facility always creates great racing. Pittsburgh International Race Complex is again one of those tracks that has it all, plus the super friendly and professional staff that makes each and every year a blast at the track. F1 Outdoors has to be the crown jewel of our layouts – 1.3 miles and 18 turns. If this track does not do it for you, it might be time to look at other sports. New York Race Complex has yet to show its true potential, as it is all new to us, but we are certain it will create some great races with its challenging track layout.
EKN: The trend in class structure has moved to single-make engines, but you continue to offer the multi-engine TaG classes.  What is your motivation for this?
MO: Oddly enough, the F-Series started with only single engine programs. We have come to realize that in many circumstances the industry is not stable enough to confidently offer single engine platforms. With the constant changes and new engine introductions, we felt it would benefit our racers to offer a bit of each. Our competitors have the option and do not have to re-tool each and every time a manufacturer decides to change to something different. As we have come to understand, no matter how good things are going in our class structure when so many other series don't stay consistent, single engines become temporary engines!
The multi-engine program does require a little more effort, but we are happy to report an equal and fair playing field with our multiple engine formula. Our TaG formula was very successful in 2016 and we see a big interest in the coming year. Currently, we offer six single engine programs with three multi-engine classes and it gives us a nice balance.
EKN: The F Series is the only program in the US to promote the KZ category on a full-time basis.  You've been able to build up a strong following.  What are your thoughts on the program and do you see increased growth for the future?
MO: We have to thank the Northeast Shifter Kart Series for its strong following. KZ is the pinnacle of karting, and as a series that looks at the international kart sport for inspiration, it is a formula that we are focused on making successful. It is truly a mystery to us that that KZ is the most recognized class in the world of karting, yet we are the only program in the US to promote it! A real motivating factor for us is that the engines utilized in KZ are purpose-built for the sport and benefit the karting industry.
Our shops and competitors love the fact we promote the class and with great interest for the coming season we are super excited to field some of the top drivers in the category. We are also happy to report from our latest venture to promote the series at the IKA2000 Expo in Germany that we have received substantial interest from Europe.
EKN: You've elevated Vortex's position within the series for 2017. Fill us in on what you have in store for this year in terms of Rok classes and prizes.
MO: The number of classes for Vortex engines have not increased since 2016, but the level of dedication and benefits from the manufacturer for the racers have gone to a whole new level. We, as a series, get very excited when a manufacturer like Vortex decides to give back to our racers. This ultimately gives us the resources and tools to entice our racers with fantastic prizes to attend our program. Vortex has made it so exciting that trips to Italy, huge engine prizes and money payouts await the 2017 F-Series competitors. The Mini Rok and Shifter classes have been on a steady incline and we look forward to a long-term relationship with Rok.
EKN: We couldn't interview you without discussing your purchase of Saint Lawrence Motorsports Park. This is extremely exciting news and I'm sure that many promoters would love to have their own track to base from.  You've renamed the facility the New York Race Complex  to put your stamp on it, so can you talk about any of your other plans for the track?
MO: New York Race Complex has a five-year plan for us and we are confident that once it's up to our standards, it will compare with the best in the country. We are starting with a fantastic layout and great property that will see a huge amount of work in the coming year. Of course, the track surface is at the top of the list and that will see much of our dedication for this coming year. An exciting part of the facility is that so many racers from the region have a love for the sport. Being very centrally located to the Northeast and the Canadian Ontario/Quebec regions, we are hopeful to bridge the gap for racers from the north country. Combining racers from these two regions should produce fantastic and huge competition for the karters.  We recently released our track website so everyone can follow all improvements, schedules and activities at www.nyracecomplex.com
EKN: In addition to the support of a number of racers, the program has a lot of support from the industry, both from the area and throughout North America. What has been a key factor in receiving the support from these great companies?
MO: The racers are the reason why the there is so much support for the series! The support we have received from our sponsors is a direct result of racers believing in the series. We are very honored to have many long-standing sponsors and most of them have come in the form of introduction from great people in the community! Having retained a great working relationship with many partners tells us that we have done a good job to add value to their effort. Working hard to grow the sport and all the entities involved is our primary goal.  We are confident that with such a strategy and support the sport will see a breakthrough to enter the mainstream of the American extreme sports.  We are very thankful to all sponsors past and present for believing in us to represent their fantastic companies.
EKN: Thank you for taking the time just before your first event to speak with us. It looks like the opener is going to be a great event to set up for an exciting 2017.
MO: Thank you to eKartingNews for this opportunity and covering the F-Series for as long as we have been promoting karting events. We look forward to growing together for many years to come.