Michael d'Orlando Looking for Better Luck at La Conca for Round 3 of WSK Super Master Series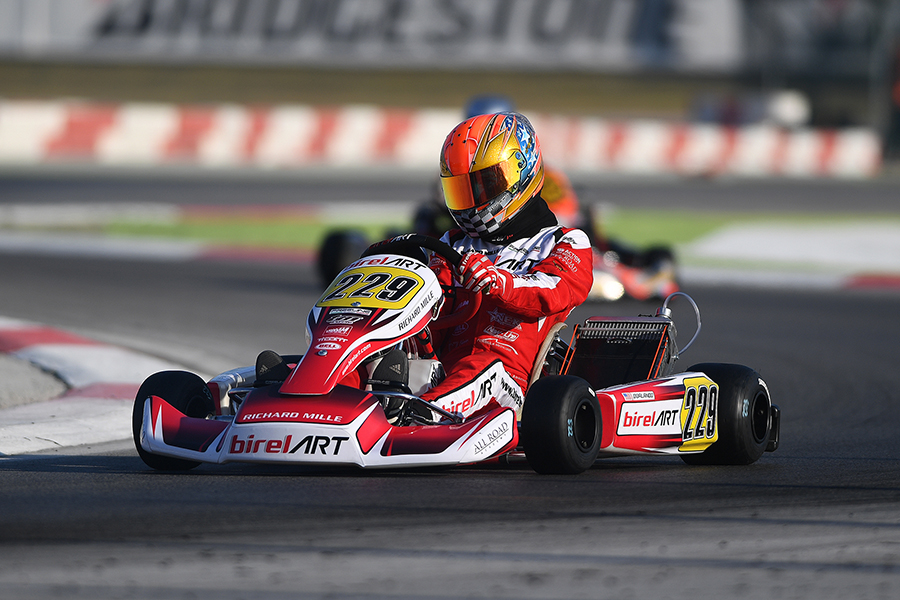 Michael d'Orlando rejoins his Birel ART factory team this week as they gear up for round 3 of the WSK Super Master Series taking place this weekend, at the historic International Circuit La Conca in Muro Leccese, Italy. D'Orlando's rookie season in the OK Senior category has had its share of ups and downs so far this but both he and Birel ART are confident heading into La Conca with the potential he has shown thus far.   Together, they hope for a change in luck and to improve on their 22nd place pre-final finish from a few weeks ago in Castelletto, Italy which resulted in missing the cut for the final in Round 2 of the WSK Super Master Series.
"Castelletto was one those deals where you just can't seem to catch a break.", explains Michael d'Orlando. "I was in the top part of the grid on my times all week long and in or about the top 10 in every heat [13th, 7th & 11th], but unfortunately bad luck in the final meant I had to recover from back of the field early in the race and the distance was just too much to overcome for a spot in the Final.  But we have shown improvement despite what our results have shown."
This will be Michael's first time at the La Conca circuit, known for it's extremely high grip levels.  And the goal is set to build on the progress & experience over the past few months, to gain some momentum for better results.
Michael and d'Orlando Enterprises would like to thank Ronni Sala, Rickard Kaell Francini and the entire staff at Birel ART (www.birelart.com) for their ongoing support and leadership.  And a special thanks to DB Collaborative (www.db-collaborative.com) and owner John Macones, Danilo Oliveira and Nathalia Iervolino at Fyshe USA/Adidas Motorsport (www.adidasmotorsport.com), all the staff at Iona Preparatory School (wwww.ionaprep.org) and Focused Project Management (www.focusedpm.net).
A sincere Thank You to all our family, friends & fans for your ongoing support as our team continues to work toward our dream in 2017.
Stay tuned for continued updates and more information on Michael d'Orlando at www.dorlandoracing.com. Be sure to follow him on Facebook (Michael d'Orlando Racing), Twitter (@dorlandoracing) and Instagram (@dorlandoracing).